The countdown to this year's Australian Mortgage Awards has officially begun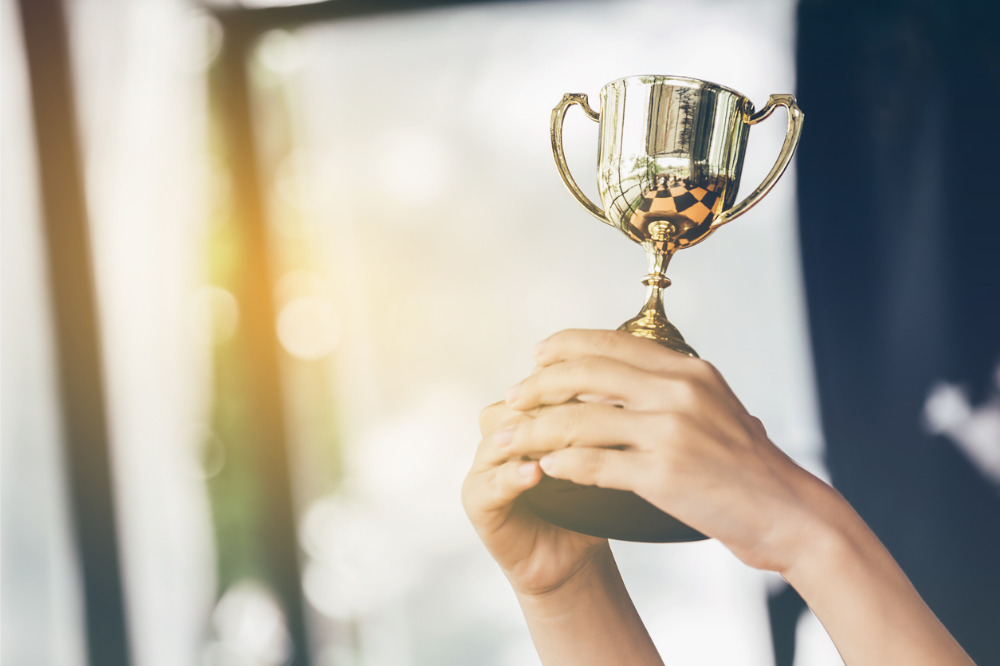 Set to broadcast virtually on 16 October, the Australian Mortgage Awards is just over two weeks away. While the event has long been regarded as a night of celebration and glamour, this year we are leaving it up to you to decide how you mark the occasion.
Whether you host your own soiree with your team or tune in from the comfort of your couch, we intend to make the evening stand out in a way that it never has before.
The past six months have come with some pretty out-there challenges – ones that came upon us with little or no warning. But despite the economic uncertainty caused by a once in a lifetime pandemic, the finance industry has been busier than ever, with broker market share reaching 57% in the April to June quarter.
This year's AMAs kick off at 2.15pm with opening remarks by Lawrence Mooney before launching into a series of sponsor moderated panel discussions with some of the industry's best. Visit the official site to check out the full line-up and register for free.
MPA spoke with two of the moderators to find out what challenges the industry is currently facing and why their panel discussions are not to be missed.
Brokerage of the Year (>20 staff)
How to manage a successful brokerage
Moderator: Michael Piper, state manager – third party banking NSW/ACT, Commonwealth Bank of Australia
MPA: What challenges are broker business owners facing in the current environment?
Michael Piper: This year has been extremely challenging and complex for our broker partners and their clients, as a once in a 100 year event transpired.
Beyond the economic impacts of the Coronavirus pandemic, brokers have had to stay up-to-date with regular lending policy changes, adapting to new ways of working, and interacting with clients and supporting them through, at times, an unknown environment, where the impacts to customers varied from loss of job, reduced income, uncertainty of the future and anxiety of the impacts.
Given these challenges, it's important that brokers are supported through every step of the home-buying journey by their lender, and lean into the experience they have to help navigate through these challenges.
MPA: Why should broker business owners tune in to your panel?
Michael Piper: Given the challenges facing all business owners operating in the current environment, this discussion is a great opportunity to hear how three successful chief executives of mortgage broking businesses are continuing to build their business and drive growth while maintaining excellent customer service.
Financial Broker of the Year – Commercial
2020 and beyond: Business strategies from top commercial brokers
Moderator: Cory Bannister, senior vice-president – chief lending officer, La Trobe Financial
MPA: What are the current challenges facing the commercial sector?
Cory Bannister: Broadly, the next 39 months will present various funding challenges for many seeking commercial finance, particularly in relation to specific sectors of the $125b annual commercial loan funding market across Australia. We expect any post COVID-19 recovery to be non-linear and for reverberations throughout the economy to play out for at least the next 39-month recovery period. We know that Australians are incredibly resilient, however sometimes need help through difficult periods – this is where we anticipate a further increase in broker demand for specialist non-bank commercial loan funding.
Thematically, it is very unlikely that major banks will reverse their long-term 'simplification' trend that has seen them focus on 'vanilla' home loan borrowers and lay off thousands of staff. We believe clients who have been directly or indirectly impacted by the COVID-19 pandemic will benefit from the support of a specialist lender who will take the time to fully understand their unique position, and provide an appropriate tailored solution to meet their objectives and requirements. La Trobe Financial has seven decades of deep experience in dealing with 'credit events' such as COVID-19. Our 185-strong loan underwriting team – the largest of any non-bank in the country – stand ready to assist; we are currently processing around $600 million per month in loan applications.
MPA: What insights do you hope attendees will gain by listening to your panel?
Cory Bannister: We have a very experienced, multi-award winning panel of commercial brokers that have a proven track record of performance over many years, so attendees will hear from the best of the best in their fields. We will be probing the panellists for insights on how they have handled the challenges of 2020, what lasting changes they have made during this time, what they expect the market will be like in 2021, and most importantly, what advice they would give to other brokers in the commercial space. It is sure to be compelling listening for any current or aspiring commercial broker.