Experts examine the National Housing Accord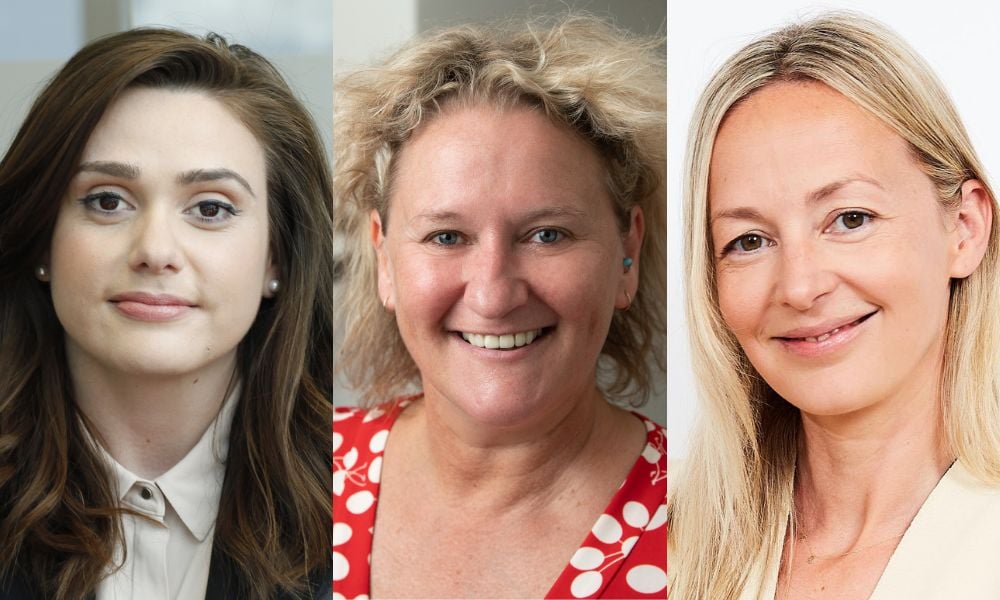 The National Housing Accord announced in the Federal Budget has been welcomed by industry experts, but what is less clear is how the government's ambitious target of one million new homes by 2029 will be achieved.
In the 2022/23 Budget delivered by Treasurer Jim Chalmers on October 26, the government pledged to create more affordable housing. This would be achieved through its $10bn investment in the Housing Australia Future Fund (30,000 new social and affordable homes), with the National Housing Infrastructure Facility supporting an extra 5,500 homes.
The previously announced Help to Buy Scheme (up to 40,000 places) and the Regional First Home Buyer Guarantee (10,000 places each financial year from October 1), will continue. Additionally, the exemption of home sale proceeds from pension asset testing has been extended to 24 months, and access to downsizer superannuation contributions has been expanded to the 55 to 59 age group.
In recognition that "all levels of government need to collaborate" with market participants to unlock housing supply, the government has introduced a National Housing Accord.
Read next: Industry reacts to Albanese government's first budget
Under the accord, government has set an initial, aspirational target to deliver one million new, well-located homes over five years from 2024. State and territory governments would expedite zoning, planning and land release, "delivering on a joint commitment to improve availability of social and affordable housing in well-located areas", it said in the Budget documents. This includes looking for opportunities to free up state land in desired locations.
The government has earmarked $350m over five years, to deliver 10,000 affordable dwellings, with an energy efficiency rating of seven stars or greater, or to the minimum standard required. Its ongoing funding stream would help to bridge the gap between market rents and subsidised rents, making more projects commercially viable, attracting investor capital, it said.
The accord has been endorsed by institutional investors, including superannuation funds. They would work with accord parties to "optimise policy settings that facilitate institutional investment in affordable housing", the government stated in its Budget documents.
CoreLogic head of research Eliza Owen (pictured above left), said she understood from the Budget that a total of 50,000 homes would be created: 20,000 affordable dwellings, including 10,000 across states and territories, and the 30,000 promised prior to the general election.
The one million homes target is assumed to include those 50,000 homes, meaning 5% will be delivered via the government directly.
Owen said the Budget announcement indicated a commitment to streamline planning processes, particularly through reforms to the Environmental Protection and Biodiversity (EPBC) Act. This would include a single point of contact system, enabling a simplified and streamlined approach to housing approvals.
In response to whether the one million homes target would have a significant impact on housing supply and prices, Owen said the mix of government policies was likely to have varied effectiveness in boosting overall supply.
Referring to the government's downsizer incentives, aimed at freeing up more family homes, Owen said CoreLogic information previously indicated that there were limitations in incentivising downsizing for older Australians, which was also reliant on factors such as availability of stock within their local area.
"Ultimately, all of this supply is a step in the right direction for easing price pressures in housing," Owen said.
Without this commitment from government, it is likely the developing economic environment wouldn't support the completion of one million homes, she said.
"Looking historically at completion data, one million homes in a five-year period is actually a pretty rare occurrence. The only major issue is that supply-side solutions take time, and people are in crisis now, namely in our soaring rental market," Owen said.
Owen also commented on the apparent emphasis on "institutional investors", from which the government said in Budget documents it had received endorsement from for the Housing Accord.
As Australians consider it important to own a home outright for a comfortable retirement, institutional ownership of land and property could be an "awkward fit", she said.
"If Australia is to successfully transition to more long-term rentals, this may need to be coupled with more rental assistance for older Australians in the long run," Owen said.
"While there is not a lot of detail just yet about how institutional investors will fit into the Australian housing market, it seems the Albanese government is laying the foundations for a new kind of property ownership in Australia."
Property Investment Professionals of Australia chair Nicola McDougall (pictured above centre) said the Housing Accord would start to address the critical undersupply of rental properties across the nation.
But she noted that the government's plan is confined to a commitment to construct 40,000 social and affordable homes (10,000 affordable dwellings, and an additional 30,000 social and affordable homes). This is a "drop in the ocean" to the volumes needed, she said.
As various media had indicated that one million homes would be built, McDougall said it was disappointing to have this clarified by the government as an "aspirational target".
"While there is not a lot of detail available on the new Housing Accord, it generally appears that the only way the one million target has any hope of becoming a reality is by the private investment sector, rather than government resources, as well as the expedited release of land and zoning issues," McDougall said.
Given ongoing labour and material shortages in the construction sector, which had caused a significant drop in completed projects over the previous two years, it is "highly unlikely" that one million homes will be constructed over the five years from 2024, she said.
"The scheme seems to have an over-reliance on the private sector and superannuation funds to supply affordable homes when there also needs to be a profit for them somewhere along the line. I'm not sure how that will work in practice," McDougall said.

"I was also disappointed that mum-and-dad investors were ignored again, when they continue to be the number one provider of rental accommodation in the country."
CreditorWatch chief economist Anneke Thompson (pictured above right) acknowledged the government's $10bn investment into social and affordable housing, with the aim to build 30,000 dwellings over the next five years.
The 2022/23 Budget was closely timed with the release of inflation data for the September 2022 quarter, with the latest ABS figures released on Wednesday showing annual inflation has hit 7.3%.
Read more: It's going to be a big interest rate hike
Construction costs, including building of new dwellings, continue to be a key driver of inflation, with prices increasing by 20.7% year-on-year, and by 3.7% over the September quarter, Thompson said.
"These dwellings are sorely needed, but the program will likely keep the construction industry busy for some time, with continued pressure on costs," Thompson said.
Given new dwelling construction is a large employer and contributor to the economy, the rising costs of constructing a new dwelling will have broader implications, she said. Housing construction starts have already started to slow, with new dwelling commencements down 28.9% in the June quarter 2022 compared to a year prior, she said.
Thompson said residential vacancy rates would likely stay tight for some time, as less new housing stock is added to the market over the latter half of 2023 and into 2024. This would flow on to continuing rising rents, another driver of inflation.