For 10 years, mortgage broker Todd O'Brien has been competing in some of Australia's top car races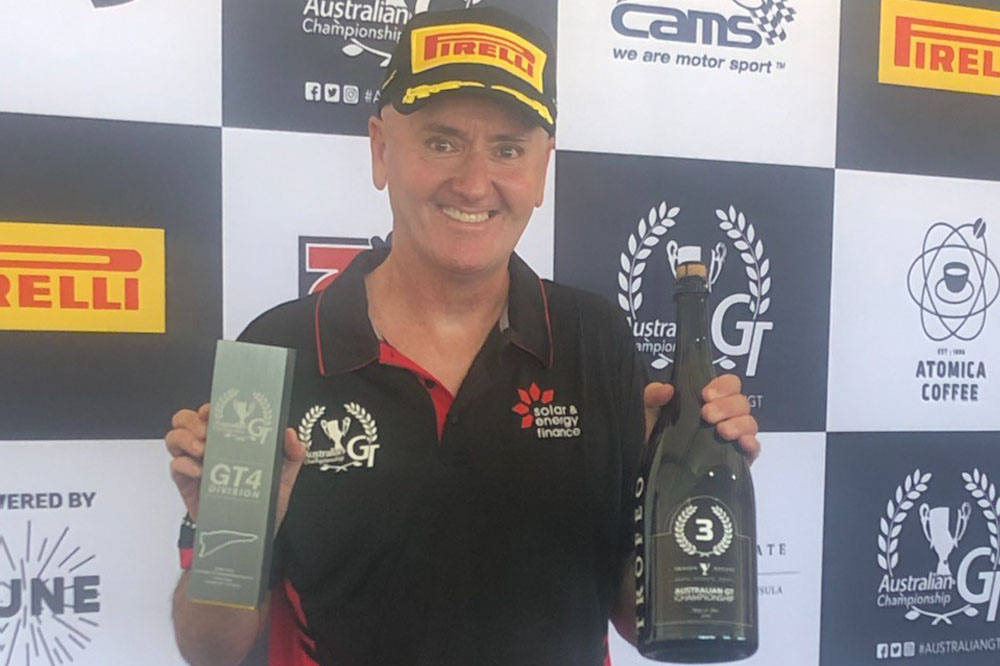 While some mortgage brokers might choose to unwind after a hard day of compliance and loan applications by uncorking a bottle of wine or sitting in front of the TV, Financial Destiny director Todd O'Brien prefers to race cars at 200km/h in front of thousands of people.
After starting out racing motorcycles, O'Brien began car racing around 10 years ago. His favourite events are the Clipsal 500 Supercars in Adelaide and the Gold Coast 600 Supercars, both of which he's taken part in. He has raced in the latter three times, including in the 2019 Australian GT Championship races.
Last year at one of the Gold Coast events, O'Brien ended up needing IV fluids for two hours after a race on a particularly hot October day when his driver cool suit system failed, as did his in-car drink system, with temperatures inside the car reaching 70 degrees centigrade. But he still enjoys jumping in the driver's seat.
Speed at which Todd O'Brien races: 200km/h
Number of times he's raced at Gold Coast 600 Supercars: 3
Number of years he has been car racing: 10
"The huge crowds are so close to the track, the noise inside the race car is phenomenal, and we race at such a high speed with concrete walls all around us; it is a very challenging and exciting race-track," he says.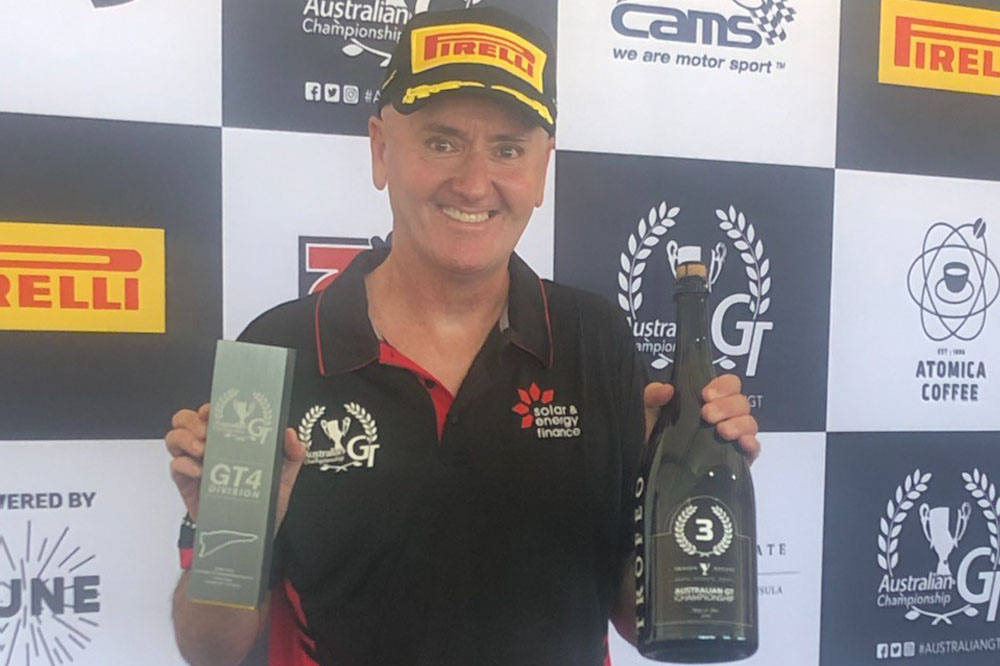 Todd O' Brien's current race car, the Ginetta G50 GT4, won Bathurst in 2016