Two brokers and HashChing's CEO on whether seeing clients still matters in the age of technology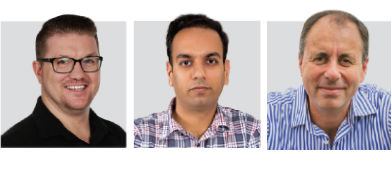 Two brokers and HashChing's CEO on whether seeing clients still matters in the age of technology
TECHNOLOGY HELPING BROKERS WORK REMOTELY
An increasing number of apps and services are enabling brokers to drastically reduce the amount of face time they spend with clients. Services such as ZipID and IDyou are reducing the need for in-person verification of identity, while DocuSign is allowing clients to sign documents from their own computer. HashChing has also launched video conferencing and identification software. A number of new online mortgage brokers have sprung up in recent years, such as Lendi and realestate.com.au Home Loans.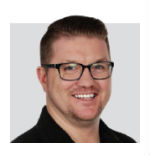 Graeme Holm
Director
Infinity Group Australia
"In today's digital world, now more than ever I reinforce the importance of face time with your clients. In a market where client loyalty can be lost within a matter of seconds, face time has never been so important and significant.
"As advice professionals we must remember that people buy and transact with people they like – you are not going to develop the same rapport by phone, Skype or Zoom meeting. Don't discount the value of personal relationships and the ability to create long-lasting rapport and memories, especially with your existing client base.
"It is far cheaper to retain or sell to your existing clients than to a new client. Don't get lost focusing on where you will get your next client from; focus on fostering unbreakable relationships with your existing networks."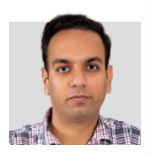 Mandeep Sodhi
Co-founder and CEO
HashChing
"I'd say very. Despite the convenience of online channels, people are inherently more trusting of brokers as they are able to connect with them on a personal level, while being guided through the overwhelmingly complex mortgage process.
"Purchasing a home is the biggest financial commitment most people will make, and it is often one that impacts on more than just the borrower. For example, they may have dependants, a shared income, or may need to take out a large loan using their parents as guarantors.
"The emotional support and thorough sharing of information made possible through face-to-face meetings enables brokers to take the fear and stress out of the home loan process, while also empowering borrowers to make the best financial decision."
Brad Sewell
Founding director
Robinson Sewell Partners
"Face time in the commercial sector is critical, given that your loan applications rely on your ability to properly articulate the client's business to specialist commercial bank managers.
"The broker therefore needs to invest in face time in order to understand the client's business, including meeting employees, inspecting business premises and operating systems, and viewing the product and/or service that the client is selling.
"Commercial brokers also have a role to play in providing moral support to commercial clients who might be experiencing difficulties in their business, for example severe drought, a downturn in retail or land sales, etc. "Finally, face time is one of the best lead generators for your broking business."