Record-low mortgage rates have spurred a buying frenzy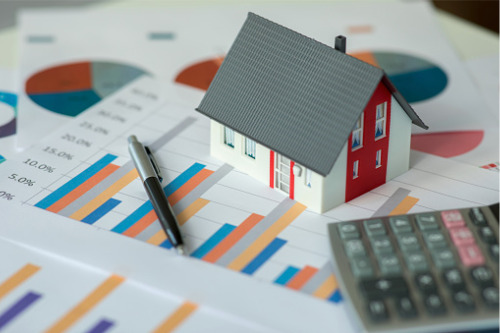 House prices in Australia are higher than ever, with properties hitting record prices across much of the nation.
In December, house prices across all capital cities – except for Darwin and Perth – hit record highs, according to new data from Domain.
Sydney held the top spot, with a median house price of a little more than $1.2 million, up 6.7% year over year, according to a report by The Daily Mail.
"Record-low interest rates have spurred buyer activity, with cheaper credit easing the affordability of mortgage repayments," said Dr Nicola Powell, senior research analyst at Domain.
Melbourne property prices also increased. The latest median price was more than $936,000, up from $889,000 the previous quarter.
Read more: Perth defies December slump
Powell said the price hikes were due to "first-home buyers utilising incentives, low mortgage rates and a deeper savings pot as COVID restrictions reduced discretionary spending across Melbourne."
According to Domain, the median house prices in Australia's capital cities are:
Sydney: $1,211,488 (up 6.7%)
Melbourne: $936,073 (up 3.9%)
Canberra: $855,530 (up 9.1%)
Brisbane: $616,387 (up 5.6%)
Adelaide: $574,264 (up 6.1%)
Hobart: $564,091 (up 12.4%)
Perth: $563,214 (up 6.3%)
Darwin: $533,845 (up 3.6%)
The national median price was $852,940, up 5.8%.
Perth and Darwin failed to post record-high house prices – but their numbers were still encouraging for sellers.
"Perth remains the second-most affordable capital city to purchase a house or unit," Powell said. "In Darwin, the successful containment of COVID-19 has increased buyer demand, and once the vaccine is rolled out across Australia, more people will potentially look to the Top End for employment opportunities, which will result in the housing market improving."
In terms of unit prices, Sydney was once again the most expensive ($729,840), followed by Melbourne ($569,677) and Canberra ($485,410), according to The Daily Mail.