Managing director of award-winning firm says now is the time to take an aggressive approach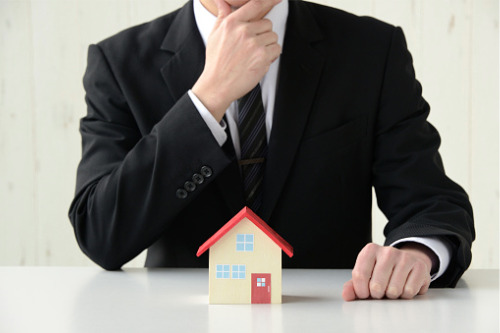 Brokers should not be focusing on future-proofing their business right now, says Otto Dargan. Instead, they should be gearing up to handle the extra volume that a surge in property transactions will present. MPA spoke with the managing director of the 2019 AMA Brokerage of the Year >20 staff Home Loan Experts about why he thinks now is the time to be aggressive.
Waves of opportunity.
The pandemic has prompted a lot of business owners to consider the need for future-proofing against an environment of economic uncertainty. But for brokers, now is the time to get ready for a series of big opportunities, says Dargan.
"Brokers shouldn't be future proofing – I think that they should be aggressive in this time."
"A lot of people have delayed buying a house and there's been an issue of a lack of stock on the market."
While refinancing has boomed during the pandemic, and kept the broker market buoyant, Dargan expects to see a surge in buying and selling once life "returns to normal."
"Brokers should be gearing up ready to handle that extra volume."
While the concept of post-COVID normality may be difficult to define at the moment, he believes there will be waves of change that will present different opportunities in the market at different times, such as a surge in home buyer activity and a specialist lending opportunity.
"There'll be a lot of people that have their finances put backwards for a few years."
"They may have gotten defaults or misdemeanours on their loan or taken a repayment holiday and these people are going to need help from our industry because the traditional lenders can't assist them."
Identifying strengths and adapting accordingly.
With the industry going through a period of massive change at the moment, Dargan says it is important for brokers to stay informed about shifting technology while identifying their strengths.
"I think the best interests duty is not going to have a major impact because most brokers are already behaving in that way."
"It's going to be more about technology becoming a more and more dominant influence in our industry and how industry adapts to that."
"Certainly, there will be some brokers that do not adapt."
He adds that those who develop a clear understanding of "the coming tech ecosystem" and the ways customers will interact with brokers in the future will be better positioned as the industry continues this shift.
But that is only one side of the coin. For brokers to truly be successful they must also understand how they fit into the greater picture.
"What is their part in that puzzle? And where is it that they can add value to customers?"
"If they can't answer that question, then it's only the matter of time that they go the way of Blockbuster."
"It's all about identifying your strengths and adapting accordingly."