Westpac economist Bill Evans predicts major downturn, with potential consequences for house prices and commercial brokers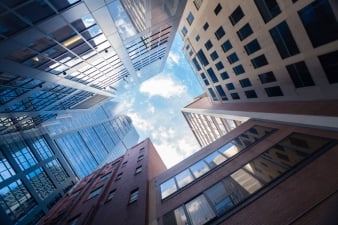 Westpac economist Bill Evans predicts major downturn, with potential consequences for house prices and commercial brokers
The building of new houses and apartments will "hit the wall" next year, according to Westpac's chief economist Bill Evans.
With high-rise apartment approvals falling 40% in the last 12 months and thus Australia would see "a major, major downturn in residential construction", Evans told the HIA-CoreLogic Construction Outlook breakfast in Sydney.
Current construction levels reflect approvals in 2014, Evans explained, but he expects economic growth to contract next year from 3% to 2.5% which combined with APRA's controls will reduce developer appetite.
A separate report by BIS Oxford forecasts a 31% drop in residential construction (starts), with a much sharper drop for apartments than for detached houses.
Will house prices rise?
In theory, a downturn in housing supply should make house prices rise.
However, Evans and other commentators expect the opposite to occur, due to the amount of new housing currently hitting the market and under construction. Price growth in Sydney and Melbourne is slowing, albeit still well over 10%, according to CoreLogic's figures.
Evans said he 'didn't know' how existing apartments would be absorbed by buyers. A Westpac study of 80 residential projects revealed a sharp rise in late settlements, failure to settle and valuation below contract.
New South Wales and Victoria will remain undersupplied by housing into 2019, preventing major price declines, BIS Oxford's report predicted.
Consequences for commercial brokers
A downturn in apartment construction will directly impact many commercial brokers.
In MPA's upcoming Top 10 Commercial Brokers report, MPA spoke to several brokers who specialised in finance for development. All saw finance becoming harder to acquire from banks, ranging from one broker who declared that "the banks are not open for business" to others who believed 'the right deal' would still qualify.
Westpac's Evans observed that the number of non-bank funders is rising, from 6-8 lenders looking at project traditionally to more than 20 today. Private funder
Chifley Securities
reflected this trend when it launched an 'aggregation service' bringing other private funders together for commercial brokers.