Limits on two products have increased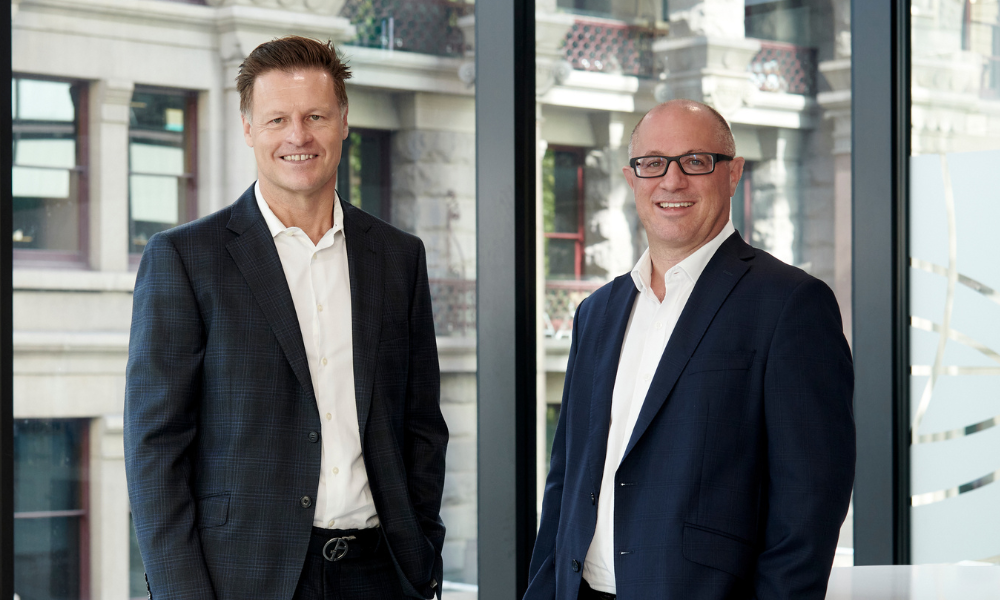 Grow Finance has extended its loan offering to include primary agriculture, in a move it says responds to sector demand and allows businesses to fund specialised equipment to boost growth.
The non-bank lender, which aims to be the "non-bank of choice" for small-to-medium sized businesses, has also increased loan limits on two of its tier 3 products: Specialist Asset Low Doc and Easy Doc.
The Specialist Asset Low Doc product limit (no financials) increased from $75,000 to $150,000. The limit on its Easy Doc product (bank statements) increased from $150,000 to $250,000. Limit extensions would apply to new and used assets.
Grow Finance co-CEO David Verschoor (pictured above right) said all product alterations would enable greater access to aligned finance facilities that "release cash flow pressure and support growth".
Read more: Grow Finance to introduced asset-based lending for SMEs
"The extension of acceptable industries to include primary agriculture supports the sustained sector demand for alternative working capital products to boost growth," Verschoor said.
Grow Finance co-CEO Greg Woszczalski (pictured above left) said there was a "sharp uplift" in demand for used assets to offset supply chain disruption.
"Our product enhancements and new low doc balloon refinance product address this requirement – which we expect will resonate well with agribusinesses seeking to offset the cash flow drain of sizeable lump payments at the end of the lease term," Woszczalski said.
"Importantly, this extension will enable brokers to provide holistic funding solutions to a high-growth sector that continues to thrive."
While the company serviced most SME sectors, Verschoor said expansion into agribusiness was "always on our radar".
"We think that there's very strong reasons to be in the agri sector…our economy's built off the backs of farmers and we're very proud to deliver this agri extension," he said.
Extending agri equipment to the breadth of fundable products offered by Grow Finance was a key benefit for the sector, Verschoor said.
"Providing solar solutions, battery solutions, machinery, and even further, extending the business line product into the agri sector as well," he said.
One of the biggest considerations for some farming communities was access to cash flow – something Verschoor said the Grow Finance platform provided.
Another was the time it took to deliver goods to the market.
"The main game plan for us is to bridge that gap in delivering those products to market," Verschoor said.
Supply chain disruptions presented challenges in sourcing new equipment, creating a push towards used equipment.
"We're opening up our books to used equipment, so the cash flow gets into the agribusiness quicker," Verschoor said.
Read more: Confidence returns to small business
Grow Finance would continue to focus on financing solar developments and was currently exploring additional green finance in its next-generation product development.
"The product adjustments and extensions align with the company's plans to obtain a larger portion of the addressable market by facilitating funding for specialised equipment, including office equipment, plant and equipment, medical devices, and other business-critical equipment," Verschoor said.