MPA Top 100 Broker, Graeme Holm, is bringing the personal trainer concept into finance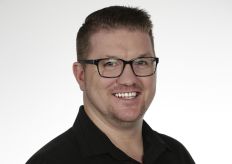 MPA Top 100 Broker and director of NSW brokerage Infinity Group Australia, Graeme Holm, is bringing the personal trainer concept into finance
MPA: In what ways does Infinity's approach differ from that of a traditional broker?
Graeme Holm:
Firstly the entire approach is different with our fact-find going into extensive detail around household expenses and ongoing family needs, not just wants. Infinity works with clients across multiple meetings to understand, fine tune and assist our clients in implementing a weekly cash-based budget for the necessities such as, but not lim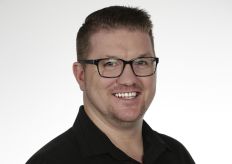 ited to, weekly groceries, fuel, travel expenses and entertainment.
Typically, once the application is approved and your loan has settled, a traditional broker's job is finished, however this is where Infinity just gets started. Our clients are allocated a personal banker to help them pay the loan off as quickly as possible. One of our greatest achievements this year was a reduction of $96,271 in just 12 months from a couple with a young family.
Infinity provides a monthly performance report to all clients that enables them to ascertain if they should make adjustments to the family budget or if they are performing in line with goals and expectations. We also provide our clients six monthly, detailed reviews to ensure client success and absolute commitment to reducing the family mortgage.
"At Infinity, we give every dollar a purpose and focus on teaching the difference between a want and a need while keeping you accountable to your goals"
MPA: What kind of consumers does this approach attract?
GH:
We haven't yet met a client that we couldn't help. We have a range of clients from athletes like Paul Gallen to a 22-year-old navy officer who has just purchased his second investment property.
MPA: How does your debit card concept help to control consumer spending?
GH:
If you can't pay cash, then you're not buying it! At Infinity, we give every dollar a purpose and focus on teaching the difference between a want and a need while keeping you accountable to your goals.
Most of the stuff we spend our hard-earned money on ends up in the trash within a few months of being purchased. That money should be sitting in your mortgage reducing daily interest. Most people forget that interest is being calculated daily and charged monthly. We focus on mitigating expenditure without our clients eating mince seven different ways each week.
We are very aware that most families spend what they have direct access to, so credit is an ongoing enemy of the average Australian family. A debit card can operate with the same flexibility of a credit card but ensures clients do not hyperextend the family outgoings.
AUSSIES OUT OF THEIR DEPTH IN DEBT
Nearly 30% of Australian households were found to be 'over-indebted' in 2015–16, based on the ratio of debt to income or assets, ABS figures show. Mortgage holders were more prone to be over-indebted (47%) in regards to tenure type. Of those households with a mortgage, 62% of those aged 25–34 years were over-indebted and 51% of 35–44-year-olds. Out of the capital cities, Sydney and Melbourne ranked highest in number of over-indebted households.

Source: ABS Household Income and Wealth, Australia, 2015–16
MPA: Beyond commissions on mortgage products, how else does Infinity make money?
GH:
Infinity charges a fee to establish our debt reduction model and assign your personal banker. We then charge 10% of your annual debt reduction. The key outcome is that an Infinity client will pay more off the home loan in the first three months as a client than they did in the entire previous full 12 months without Infinity guiding and supporting them.
This model was created as we were losing our mortgage commissions because the banks didn't like our clients paying their loans off so quickly. Does anyone else think it's strange that four businesses make $30 billion a year in profits in a country with just 24 million people?
Infinity often ends up having commissions clawed back so we developed an open and honest fee-for-service model that clients understand that we are mutually invested in – the stronger the result for the client, the stronger the result for Infinity. Win-win!
MPA: How has Infinity's unique approach been received by borrowers?
GH:
Most love it. They can go to work, spend time with their partner/kids knowing all the bills are taken care of, which removes a lot of stress. For others who like to be more hands-on with their finances, it can be a big adjustment but by month three, when they have paid off more debt than they had in the previous 12 months, they can all see the big picture.
Infinity was nominated in the Optus Business Awards 2017 for customer service experience business of the year which is reflective of our belief that we don't have clients, we have financial family members! Just a quick read of our Facebook reviews or our testimonial page will demonstrate how well our financial family members are feeling about the success they are experiencing.