GetCapital's bankless overdraft has established itself as an effective and viable working capital solution for brokers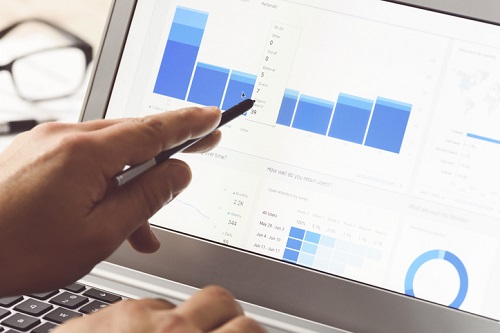 Innovative thought is crucial if you want to experience success in the finance world, and GetCapital's 'bankless' Business Overdraft is proving that to be the case as it has quickly established itself as a core working capital solution for brokers.
Implemented five months ago, the business overdraft was created after the reduction in lending to small businesses by traditional banks.
From there GetCapital identified an opportunity – one where they could provide a standalone business overdraft that meets the needs of working capital for growing businesses of all sizes.
The Australian-first solution is a 'bankless' overdraft that links to any Australian business transaction account.
"The GetCapital Business Overdraft is a move by the non-bank lender into a territory traditionally held by the banks, and the market has responded positively," CEO of GetCapital Jamie Osborn said.
"Our Business Overdraft offers businesses of all sizes access to working capital through an online platform that provides them with control, transparency and ease of transacting – it offers a genuine alternative to a bank overdraft.
"We have been pleasantly surprised with how quickly the broker market has embraced the offering. In our first few months, we have provided over $50 million in limits.
"Brokers account for over 60% of the asset finance originations, however they tell us they only write a small volume of overdraft facilities because it has traditionally been 'owned' by banks.
"The opportunity for brokers is that, for the first time, they can offer their clients an easily accessible overdraft facility. Our 'bankless' overdraft is a clear way to support brokers to meet the needs of their clients, while growing their own revenue.
The product utilises GetCapital's Bank Connect technology that allows the customer to easily control their funds. The proprietary technology provides seamless and real-time links with external business bank accounts. It facilitates transfers between their GetCapital Business Overdraft and their business transaction account, and ultimately empowers business owners to manage their own working capital.
That model has garnered results, with GetCapital seeing a strong uptake of the Business Overdraft from businesses across all major industries.
Businesses in sectors such as retail, professional services and hospitality have all taken up the GetCapital Business Overdraft with facility sizes averaging between $70,000 for small business and $115,000 for medium-sized businesses.
The Business Overdraft offers up to $750,000 in revolving credit and has no establishment fees, line fees, direct debit fees or early repayment fees. Customers only pay interest on the amount used and an annual fee of $395.