As first home buyers surge back into the market, now is the time to establish and strengthen real estate agent partnerships, writes Maya Breen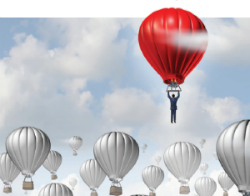 As first home buyers surge back into the market, now is the time to establish and strengthen real estate agent partnerships, writes Maya Breen
By the nature of their respective roles, brokers and real estate agents can offer each other many mutual benefits. As more brokers enter the arena and competition increases, a strong partnership with agents can provide a valuable stream of leads.
This article looks at how brokers can establish and get the most out of a brokerreal estate agent referral relationship. MPA hears from Elders, Oxygen, LJ Hooker and Loan Market on how real estate networks are assisting brokers, and two top brokers share their insights gained from working extensively with agents.

Build, protect and maximise

Whether you have yet to form a referral relationship with a real estate agent or haveestablished one already, there are a variety of approaches to creating and maintaining a long-lasting partnership that benefits both agent and broker.

When it comes to building a partnership, Loan Market's state director of Victoria and Tasmania, Andrea McNaughton, suggests looking for common values and making expectations

"That includes things like whether you'll attend open homes, whether you will be available after hours and on weekends, and establishing a process for getting buyers preapproved for auction," she explains. "Showing that you understand the urgent nature of the real estate business and the pressure the agent is under to generate offers and bidders for their vendor is key to building strong foundations."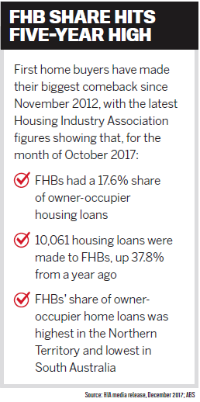 Paul O'Regan, CEO of LJ Hooker Home Loans, says a big misconception is that the partnership is all about referral commission. "That's not it, and in fact the monetary incentive is a low driver of real estate office engagement. It's about providing value back to the real estate office from day one – either by demonstrating a service proposition that stands out, or by providing appraisal or management opportunities back to the office."

Once you have a well-established relationship with an agent, it's important to protect it. Be available, says head of Elders Home Loans John Rolfe. "If they call, be there. Respond to them immediately – it is a pressure situation in a lot of cases."

"Like agents, for brokers it is about having conversations; working closely with a real estate business can mean a steady stream of leads" - Alan Hemmings, Oxygen Home Loans

Keeping them updated is crucial too. Oxygen Home Loans general manager Alan Hemmings says consistency is key as the relationship grows. "The general feedback from many agents is the broker starts with enthusiasm but then disappears. If you get a lead, keep the agent updated. Provide the agent with information about what is happening on the finance side so they can have meaningful conversations at open-forinspections or with vendors."

To ensure you're getting the most out of the partnership, always seize the opportunity to refer, says Rolfe. "If they're doing a review for one of their clients and they're thinking about purchasing an investment property, they can point them in that direction, or, similarly, if they've got investment properties they can move them towards them from a property management perspective."

Hemmings says this is the stage when, in a strong relationship, leads will flow. "We have brokers who have close relationships with the real estate agents and as a result have access to prospects they have nurtured over the last five years. We have brokers who are working with the property management teams within their offices to assist landlords or tenants. Like agents, for brokers it is about having conversations. Working closely with a real estate business can mean a steady stream of leads. How the broker chooses to maximise the opportunity is up to them."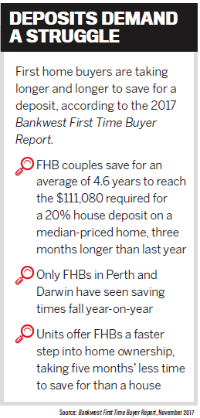 The broker's perspective

Two brokers at Elders and LJ Hooker who have a broker-agent partnership in action share their experiences. Katrina Parrington is the director of Elders Home Loans Northern Territory. Based in Darwin, she works within Elders' largest agent office. She says an advantage of being a broker situated withinthe agency's offices, aside from branding, is the ability to gain a rich understanding of the local market, which can be invaluable to your clients. She says there is a "shared knowledge and a positive crossflow of business based on strong and respectful relationships. Educate your agents to understand the benefits and the pros of your business, and the rewards a trusted partnership can provide".



"At the end of the day we are a part of the real estate team all working for the shared greater good" - Katrina Parrington, Elders Home Loans Northern Territory

Parrington explains that keeping the agent in the loop every step of the way is key. "With the clients' consent we keep the agent informed from application to funding, which in turn enables the agents to keep their clients informed, improving client relationships all round."

She says the agents see the value a broker can offer and appreciate their efficiency and that they are available when needed. "At the end of the day we are a part of the real estate team, all working for the shared greater good."

Phil McLaughlin is a franchise owner of LJ Hooker Home Loans Gold Coast Central and says there are two main factors in consistent engagement and establishing with real estate "Firstly, you need to spend time with the individuals within the offices. They're people, so you need understand how they think, and what value they need from you. Once you understand what the individual needs, you can deliver the right value," he says.

"Secondly, be in their face. It's work, but if you maintain regular personal contact, you become part of the team opportunities will flow. It's still a people business. Once you build up relationships with a few real estate people, they become your advocates, and others will start looking for the same opportunities, or will start take steps towards trusting you."

In McLaughlin's experience, real estate agents are not just fixated on sales, which may be the stereotypical perception. "There is a shift to professional, customer-experience-focused operators who understand the value of connecting their customers to additional services, and who keen to be trained on how to do so."

An
eye on brokers

The real estate side is also doing more to assist brokers to integrate with their business model. "With the shift in the market, agents are seeing first-hand that there are fewer buyers and fewer bidders making offers," says Loan Market's McNaughton. "A broker can be a key factor in helping to generate more offers for agents to take to their vendors, by ensuring every buyer has the opportunity to see what they can afford to pay when they have a range of lending options to choose from." This benefits the agent because they are able to demonstrate to their vendors that they are doing everything they can to give them the best offer.

Oxygen boss Hemmings says it is integral that the broker feels they are part of the real estate team. "We have the brokers sit in the real estate offices, attend sales meetings and generally interact with the agents and other team members on a daily basis. Every new broker who joins Oxygen attends 'McGrath Way' as an introduction to the McGrath business."

They also run combined training sessions for brokers and agents. "Our coaching and business planning program is closely aligned to that of the agents, drilling down from what the broker wants to earn to how many leads do they need to be generating a month."

The real estate industry is going through considerable change due to digital disruption, and so the agent's perception of brokers is changing with it, as they realise they need to offer more value, explains LJ Hooker's O'Regan. "That's why you see most real estate brands offering connection services, insurance, etc. Home Loans is a natural extension to the real estate offering – lending executes the property transaction, given 80% of all real estate transactions require finance."



First home buyers on the rise

Those looking to buy their first home have made a resurgence over the past year, and Elders' Rolfe points out that they are looking for brokers. "There's a very high percentage of them actually utilising the services of a mortgage broker because they really don't know what to do, how to go about it," he says. "And quite often they're referred to the mortgage broker by their parents or their peers. So certainly we've found that first home buyers tend to be more likely to at least seek out the services of a broker to help them through the maze and particularly get them off the rental roundabout and into home ownership."



"With the resurgence of first home buyers in the market, agents are often time-poor, and at those times brokers can be a great support to the customer" - Andrea McNaughton, Loan Market

O'Regan says the fact that FHBs are seeking out brokers, and that these borrowers are on the rise, puts the broker in a prime position to add value to their real estate partners. "The great thing for the mortgage industry is that most first home buyers seek out a home loan pre-approval first," he explains. "It's an opportunity where we have the customer connection first. However, the next step is crucial. It's powerful when you can refer a customer back to a real estate partner for an opportunity to showcase properties they have on offer, especially when they may also be marketing new unit and housing estate developments."

On the flip side, if the buyer approaches the agent first, brokers can offer invaluable support in educating the client and saving the agent a lot of time, McNaughton says. "It's a tough job trying to secure your first property, and there's a lot of information a first-time buyer needs throughout the process. With the resurgence of first home buyers in the market, agents are often timepoor, and at those times brokers can be a great support to the customer." Brokers can talk their clients through grant options, owning versus renting, and the details around securing finance. "Getting first home buyers pre-approved helps the buyer and the agent search for suitable properties and ensure they are more confident and excited about the buying process."

Ultimately, the broker and the agent can be a great support to one another if the time is taken by both involved to foster and maintain a strong, trusting partnership in which each recognises the value of the other.