Multimillion dollar fraudster in court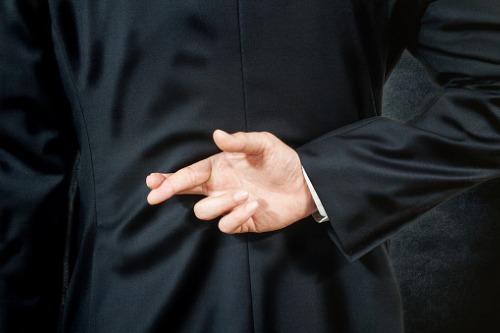 A former National Australia Bank (NAB) chief of staff has told the court she doesn't understand why she became involved in a large-scale bank fraud scheme in which she received kickbacks for approving inflated invoices, the Sydney Morning Herald reported.
The chief of staff to former NAB boss Andrew Thorburn and his predecessor Cameron Clyne, Rosemary Rogers, accepted multiple bribes to approve bloated invoices submitted to the bank for services provided by Sydney-based events and human resources company Human Group between 2013 and 2017, the SMH reported.
Her dealings with the co-accused Human Group chief executive Helen Rosamond were exposed when a whistle-blower sent a letter to banking executives outlining the arrangement, the SMH said. Court documents noted this was an ongoing agreement whereby Rogers would receive certain benefits if she showed favour to Human Group by ensuring the company "continued to be used by NAB to provide event management including new opportunities," the SMH reported.
Some of these benefits included a boat, a caravan, and household renovations as well as numerous overseas and domestic holidays. The SMH reported that one such holiday was a trip from Melbourne to Sydney for 12 people, including Rogers, for a family member's 50th birthday that cost more than $66,000.
Rogers appeared for a sentencing hearing at Downing Centre Court on Monday after pleading guilty earlier in the year to multiple charges of dishonestly obtaining financial advantage by deception and being an agent corruptly receiving a benefit. At the sentencing her lawyer said she "doesn't really understand why she came to commit these offences," the SMH reported.
"[It's] difficult to provide an explanation for why she was prepared to go along with this … Greed provides a partial explanation ... the other explanation is the one that [Rogers'] explained, she was under extreme stress," her lawyer Mark Tedeschi, QC, said.
"She had this amazing commitment to the bank and felt guilty she was neglecting members of her immediate family and saw these holidays and what the money could bring them as a way of assuaging her guilt.
"It might be that at the end of the day, all one can say is that it was partially greed, partially ... she was so involved she didn't know how to get out of it."
According to court documents, the NAB's investigation into the fraud has cost it $2.8 million.
Neither Thorburn or Clyne are accused of any wrongdoing.