Kim Cannon's hard work pays off big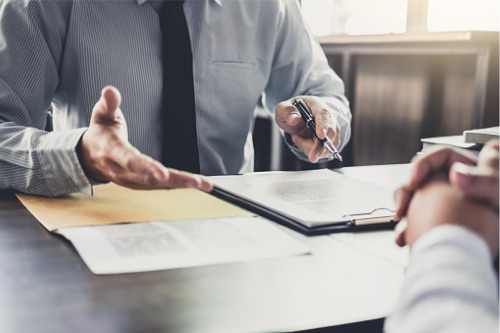 Firstmac's cheap funding costs have helped propel a $17.5m dividend for Kim Cannon, whose family owns the lender.
The dividend payouts come on the heels of a 13% growth in Firstmac's loan book to $13bn and statutory profits skyrocketing from $11.4m to $32.5m last year, according to a report by The Australian Financial Review.
Firstmac, which is the sleeve sponsor of the NRL team the Brisbane Broncos, was founded by Cannon in 1979.
Cannon said the dividends would be used primarily for expanding into other family businesses.
"It's reinvesting in other business ventures we have," he told AFR Weekend.
Cannon didn't specify which ventures would be funded by the dividends, but said his family was considering open banking. His family businesses include Firstmac and the website homeloans.com.au, AFR reported.
Cannon also told the publication that he had purchased a "nice car" with the payout.
The dividend payouts were listed in accounts filed with regulators, which also showed that Firstmac's operating earnings, before potential problem debts and tax, spiked from $21.2m to $56.9m. Firstmac's net income jumped from $65.9m to $112.5m.
"It happens because of one thing. Interest rates [go down] … margins go up," Cannon told AFR. "Profits go up."
Cannon said that the profit spike was necessary because of the cyclical nature of the business.
"This is a capital-intensive business," he said. "You've got to have some good times 'cause you need to replenish the batteries, build up the reserves."
Cannon also renewed his recent criticism of the Reserve Bank of Australia's provision of a $200bn term funding facility to authorised deposit-taking institutions. The TFF offers ADIs funds at 0.25% for three years – a decision that non-banks argue creates an uneven playing field.
Read more: Non-banks "getting slaughtered"
Cannon said the TFF provided the major banks with "free money" used to offer cheap fixed-rate loans while the facility was in effect before changing back to variable interest rates, AFR reported.
He said the TFF allowed big banks to offer big cash repayments for people to refinance existing mortgages with them.
"Because of what the banks are doing at the moment [with] this TFF money, they're eating 30-35% of our existing portfolio," Cannon told AFR. He said that Firstmac was writing new loans on "okay margins but not great margins."
Firstmac's bad debt charge rose from $4.8m to $10.7m, AFR reported. Cannon said this was largely driven by a precautionary charge related to COVID-19 causing potential problems for borrowers.
The lender saw lower levels of pandemic hardship relief compared to others in the industry, with relief packages topping out at 5.7% of its existing portfolio in early June. Meanwhile, the Australian Prudential Regulatory Authority reported that nearly 10% of loans with banks were on repayment deferrals in May and June.
Read more: These are good customers in a bad situation, says Firstmac
Cannon told AFR that of the borrowers who initially called about assistance at the outset of the pandemic, about one-third never followed up. He said that some people had mistakenly thought that "[Prime Minister] Scott Morrison was going to pay their mortgages for nothing."
Cannon also said that Firstmace would continue to sponsor the Broncos, which finished last this year.
"They'll turn around," Cannon said.