While many businesses are fairly supportive of the government's efforts to help them, there are concerns that the funds will not be accessible fast enough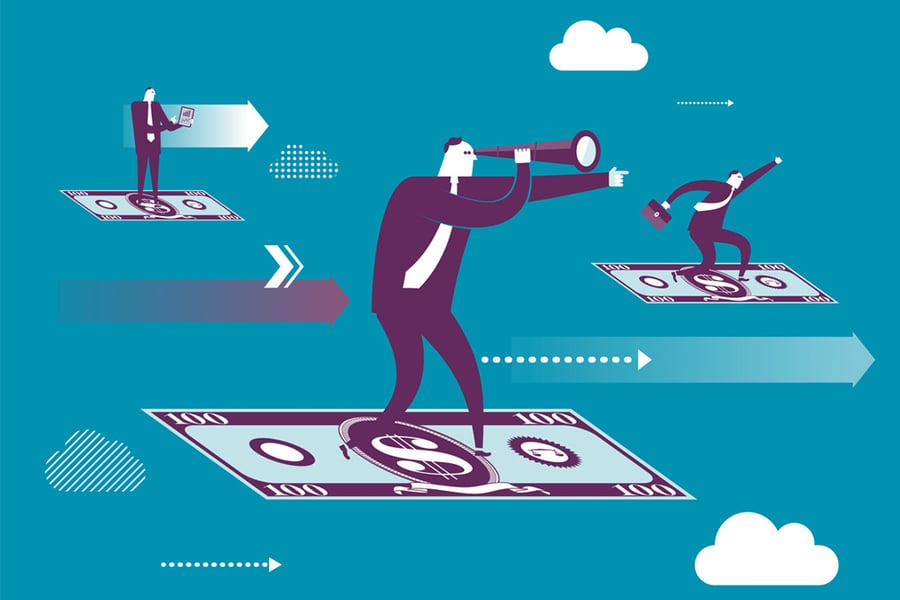 As small and medium-sized businesses feel the impact of restrictions implemented to tackle the coronavirus pandemic, measures have been put into place to help as many as possible survive the coming months.
The figures on MPA's Statistics page (p4) reflect the sentiment of business owners in the first week of restrictions, and the figures for the second week show how their concern grew. According to the COVID-19 SME Sentiment Tracker published by ACA Research and TEG Insights, in the first week of restrictions 33% said they were concerned about the survival of their business, but in the second week this grew to 41%.
Naturally, the highest level of concern is among those in the hospitality and retail industries, where decreases in profit are the most prolific.
The concern is not unfounded; Australia is already seeing thousands of people lose jobs and many businesses close their doors permanently.
To combat this, the Australian government announced the Coronavirus SME Guarantee Scheme, which would give SMEs access to working capital to help them survive the impact of coronavirus.
Under the scheme, the government is supporting up to $40bn in lending to SMEs with a turnover of less than $50m, including sole traders and not-for-profit organisations, guaranteeing 50% of new loans issued by eligible lenders until 30 September 2020.
The loans through the scheme will be unsecured and have a maximum value of $250,000. This has seen some lenders off er new unsecured products or open up their credit appetite in this area.
"We know that providing businesses with time to ride out this period of uncertainty is absolutely essential" Aris Allegos, Moula
Cash is king: impact of the scheme
Government help has been met with mostly positive feedback: the weekly sentiment tracker shows that, as at 10 April, 58% of SMEs were satisfied with the government stimulus package, including commercial rent relief and JobKeeper, up from 54% the week before.
However, when those who were dissatisfied were asked why, many commented that funds would not come through quickly enough.
The speed of access to funds is something Lend.com.au looked into in its own survey. Research by the small business lender following the announcement of the scheme showed that four in five businesses believed the banks would not be able to deliver the finance as quickly as they needed it. And interestingly, only one in three believed non-banks would deliver loans faster than the banks.
But Lend CEO Bill Baker pointed out, "This is why the non-bank lenders have been popping up all over the place, because if you go to a bank to get an unsecured business loan, it takes a long time. A non-bank lender can do that pretty much within a couple of days, and as you can appreciate, cash is king for the SME."
Businesses need this finance quickly because they are currently in purgatory wondering whether they can keep on staff , pay invoices or maintain their overhead costs. While 70% of business owners in Lend's survey said they needed this cash to survive, 12% said the timing was already too late.
Baker raises further concerns about the scheme, such as loan approval bottlenecks and inconsistent credit criteria between lenders.
"Without knowing which lender's criteria matches their credit profile, a business will go through the time-consuming process of making an application with one lender, waiting weeks in the queue for the result, and approach another if they are not approved," he says.
"They will be forced to continue shopping around between lenders in an effort to secure much-needed funding."
"The broker community will be crucial in helping us reach and support as many small businesses as possible" Beau Bertoli, Prospa
Ready to support Aussie businesses
Along with the banks and non-banks joining in the scheme, a number of SME lender fintechs and customer-owned banks were appointed, opening up competition for them.
Aris Allegos, CEO of Moula – which was one of the first five non-banks to be selected – reiterated the importance of speed when it came to getting funding to SMEs, and said fintechs like Moula had the technology to approve loans within hours. He said that while the challenges facing businesses were unprece-dented, Moula was "in this with them".
"We know that providing businesses with time to ride out this period of uncertainty is absolutely essential," Allegos said. "Speed of decisioning is critical to how Moula can serve SMEs in this rapidly changing climate. Rather than relying on a cumbersome process that may take weeks, the use of accounting and bank transaction data enables Moula to provide an answer within 24 hours."
Another fintech early to join the scheme was Prospa, and co-founder and chief revenue officer Beau Bertoli pointed out the importance of brokers to helping them reach borrowers.
"The broker community will be crucial in helping us reach and support as many small businesses as possible," he says. "This funding could be a lifeline for their customers, and I encourage brokers to contact the Prospa team with their scenarios to see if we can help. We're here for small businesses and are set up to deliver a response and funding quickly.
"We also know that many brokers are small business owners too and recognise this is a tough period for most. We're committed to supporting our partners and their customers in any way we can."
Customer Owned Banking Association CEO Michael Lawrence added, "Our members stand by all their customers, and businesses are no exception. Dedicated banking staff are committed to helping customers overcome the challenges of this unexpected pandemic."