In his new role at MyState Bank, Huw Bough is planning the Tasmanian lender's conquest of the mainland.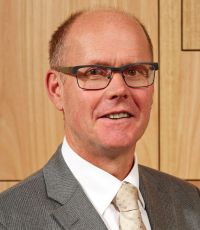 The ex-Westpac broker chief is well known to the industry, but in his new role at MyState Bank he's planning the Tasmanian lender's conquest of the mainland.

MPA: With you, Melos Sulicich, Sandi Sims, and a number of ex-Westpac staff now heading MyState, would it be fair to say you're looking to imitate that particular major bank?

Huw Bough: I think there's a lot of good things Westpac do, there's no doubt about that. I think what we'd like to do is take the best of what they had, but also recognise that MyState is very different. If you look at the two organisations, in many ways MyState is in a sweet spot – you've got the MyState Bank brand and The Rock; we're small enough to be agile and provide personalised service, and we're also large enough to be a public company. Capped at $450m, we're large enough to provide security and efficient systems as well. So I think there's something about being small that allows you to be more innovative and also allows you to have a greater influence on the breadth of the business so you can achieve the outcome in a different way.

Because [we're] a smaller business, one of the things you can bring is the discipline and the rigour of a major bank, but being from a mutual heritage, one of the things that stands out for us is how our customers and our staff view us … [as] people who are passionate about their customers and treat every customer or partner as an individual. You can afford to do that when you're a small business.

[For example,] electronic lodgement is something we don't have at the moment, but we're looking to offer it by the end of the year … We want to have a really quick speed to yes, but we don't want to lose sight of what makes us different, and that is being able to look at each potential customer in their own right. So whilst there'll be a credit score system in the auto-approvals, we're going to have a separate dealmaker team which will also look at reasons why [deals] weren't approved, just so we don't lose sight of what makes us different.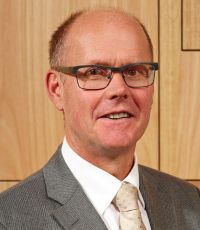 MPA: Since mid-2014, MyState has been focusing on brokers – so what practical steps have you taken to encourage brokers to consider you?

HB: If we look back at the same period last year, the business had a contraction of $37m. Over the same period this year we've grown $155m; but $115m of that was in the second quarter. So there's some really good momentum in the business … most brokers won't have heard of MyState, but one in three Tasmanians have an account with MyState, so in Tasmania we're a really strong recognised brand; we have 60,000 shareholders there. What we wanted to do was see whether we could replicate that and see what it would look like if we had it on the mainland.

We started, just in Victoria, in partnership with one of the aggregators, just to check we had our processes and systems right, and the amount of business we were able to write off the back of that really surprised us. I think it's given us the platform to invest confidently and look to expand the MyState brand on the mainland.

With that particular aggregator, it was a matter of understanding their business model; having the right BDM in the right place, who understands their broker. It was important that the BDM, Ruth Creswell, understood what was important for the brokers, what was important for the aggregator, and it was important she provided the 'speed to yes', a strong service proposition.

On the back of that, we obviously had our product niche, which was no LMI to 85% [LVR]. The result was really pleasing for everyone – them, us and the customers.

MPA: Where geographically is MyState Limited targeting for growth outside of Tasmania and Queensland?

HB: At the moment, The Rock is our lender on most of the aggregator panels on the mainland, and obviously we've had good growth from that brand over recent times. MyState Bank has predominantly been a Tasmanian lender, apart from recently in Victoria. Over the next couple of months we will look to develop relationships with a number of aggregators and offer them the opportunity to have the MyState brand on their panels.

MPA: You want to become 'Australia's number one regional bank' – what do you think separates the regionals from the non-majors?

HB: I think it's in the DNA of the organisation. If we look at the different brands, there are very few that have a mutual heritage. And by mutual heritage I think one of the things that really work from the customer's point of view is that they connect on an emotional level off the back of experiences they've had over a period of time. If we're able to replicate the service and the speed to yes and the consistency of service we've had across Tasmania to the mainland – which obviously we're going to do through electronic processing and lodgement and so forth – that will be great, and we'll improve upon that with investment. Then we can achieve some great things with our customers and partners.



MPA: How important is competing on rate when it comes to making brokers consider MyState?

HB: I think brokers want to do the right thing by the customer, and that's not always about the rate but about the structure of the loan. The reality is if you're going to compete on rate you're not going to be there for long, and I think that brokers understand that. What brokers enable organisations like us to do is bring competition into the marketplace, because we don't need to invest in branches; in many ways our branches on the mainland are our broker partners.

We certainly aim to be competitive, but you need to be able to compete on a number of levels. You need to be able to compete on services, relationships, an understanding of what's good for our business partners, and the brokers' understanding of what's good for their customers. There'll be some customers who suit the MyState brand and others who don't, and it's about earning the trust of brokers so they can recommend the MyState brand.

MPA: Will The Rock remain an independent brand, or could it be integrated as MyState Bank goes national?

HB: At the moment, MyState Limited owns The Rock and obviously the MyState Bank brand. We haven't made any further decisions in that regard. The strength of The Rock and the growth we've experienced in recent times would tend to show that brokers are really comfortable recommending The Rock proposition, and their customers find that what we have to offer is compelling. That's been particularly evident in recent times.

Having multiple brands does offer opportunities for differentiation, but we haven't yet made a call on that. At this point in time, we're very happy with the growth we're getting with The Rock brand, and we recognise the relationship that brokers have with The Rock brand, but we're also very keen to grow through the MyState brand.

MPA: Where do you want MyState to be 12 months from now?

HB: I'd like us to be in a position where we've been able to build advocacy with our broker partners, that we deliver what we say when we say, where we exceed their expectations and as a result have customers who are advocates for our business and recognise the relationship we have with our brokers.

MPA: What would you say to brokers to make them consider MyState?

HB: It comes down to personal service. We can't be all things to all people; we can be important business partners for our key stakeholders.

Greatest achievement

"I've always had a passion for self-employed people, having been one myself, and understanding what people do in terms of putting their houses on the line. So the proudest achievement would be going into organisations and developing a customer-centricity which benefits not only brokers but the end customers as well".

MyState Bank, MyState Financial and MyState Limited

Huw Bough's employer has gone through a number of evolutions in recent years. Formerly known as MyState Financial, when the lender changed its name to MyState Bank in October 2014 it was already regulated as a bank by APRA.

MyState Limited is the financial services group that owns both MyState Bank and Queensland-based regional bank The Rock. To keep things simple, when we use the term 'MyState' in this article we mean MyState Bank unless otherwise indicated.

This article originally appeared in MPA Magazine 15.04.