"We need to stop paying lip service to decolonisation and start paying the rent," supporter says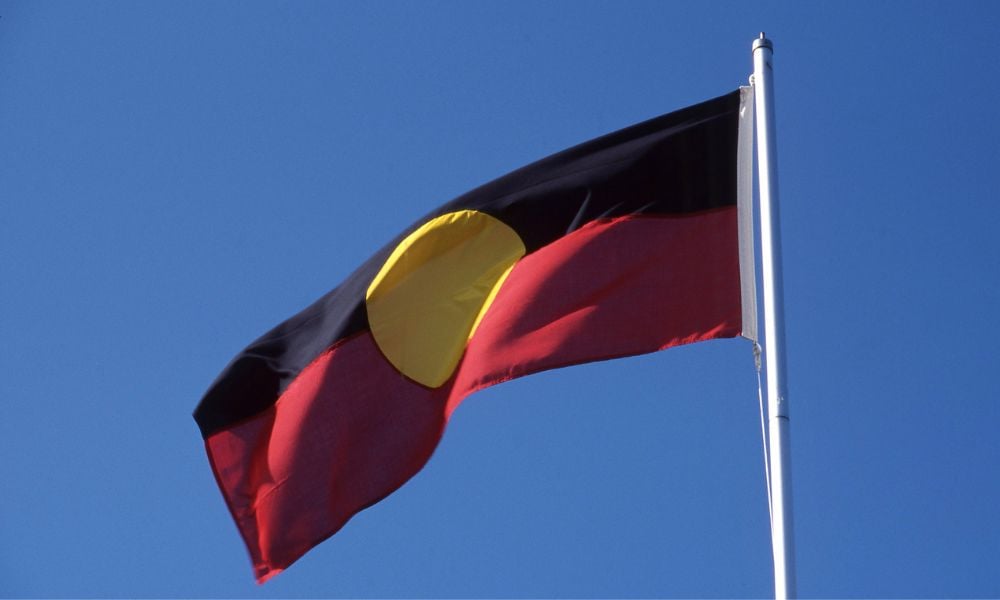 An initiative that would see Australian property owners pay a percentage of their income directly to Aboriginal people out of recognition for their ancestral land claims has begun to build traction, with personalities such as Greens senator and activist Lidia Thorpe and feminist author Clementine Forde endorsing the scheme.
The Pay the Rent scheme encourages property owners to make a voluntary, regular payment to a sovereign body made entirely of First Nations people.
The sovereign body ensures that all decisions as to how the money is allocated are both fair and transparent to First Nation communities and centred around their needs. Money collected may be injected into Indigenous Australian communities to support in their covering of costs related to housing, health, and education.
A corporate arm consisting of "conscientious non-Aboriginal people" works under the sovereign body of First Nations people to execute the latter's decision and undertake the logistical and administrative work.
The Pay the Rent initiative describes itself as "a somewhat more just way of living on this stolen land" rather than a charity or means to honour the Sovereignty of Aboriginal people. It operates on the premise that Aboriginal people should have total control of any rent received, and thus follows a model that transfers money on a grassroots-to-grassroots basis without the interference of the government or big businesses.
The scheme is considered an alternative to government handouts to struggling communities, which the Pay the Rent concept note describes as requiring "a level of co-option to keep receiving funding" and controlling rather than allowing Aboriginal communities their sovereignty.
Pay the Rent has taken root in Victoria and echoes a similarly principled Pay the Rent scheme organised by long-time Aboriginal rights activist Robbie Thorpe in Fitzroy, news.com.au reported.
Today is a good day for white Australians to Pay The Rent https://t.co/CS0jldHXsg pic.twitter.com/w8JU0914sP

— Pay The Rent Grassroots Collective (@Grassroots_PTR) January 25, 2023
"We need to stop paying lip service to decolonisation and start paying the rent to the First Nations people," a quote from the author-supporter Ford read on the Pay the Rent website.
Cara Peek, a Yawuru/Bunuba lawyer, said Australia had finally reached the level of maturity needed to face the difficult discourse surrounding the Pay the Rent initiative.
"This nation is mature enough now to have these conversations," she told news.com.au. "They may be robust conversations, but they need to be had. If you have a population in a first-world nation living in abject poverty, something needs to be done, and a sense of urgency needs to be brought to that."
She told news.com.au that people were often looking for a way to better support Indigenous Australian communities. She considered the Pay the Rent scheme particularly apt in Australia, where owning property was a privilege and housing affordability continued to drop.
"[As] much as people may struggle with mortgages, many people cannot even get a mortgage or bank loan. That is the case for many Indigenous Australians," Peek said.
As for the argument that a non-Indigenous Australian had just as much right to land as the Aboriginal people, having been born in Australia, Peek said the answer to that lay in better education.
"If you can afford property, you are well above, in terms of privilege and opportunity, most Indigenous Australians," she said. "If you want to know why you should consider [paying the rent], then you need to educate yourself."
By educating themselves, Peek meant that people had to "unpack their cultural bias" and learn how to meet First Nations people in the middle.
"Every piece of the puzzle counts," she said. "[We] need to be brave enough to have that conversation."
What do you think of the Pay the Rent scheme? Let us know in the comments below.