Top 100 broker was able to prevent a massive loss for his clients by encouraging this positive habit from day one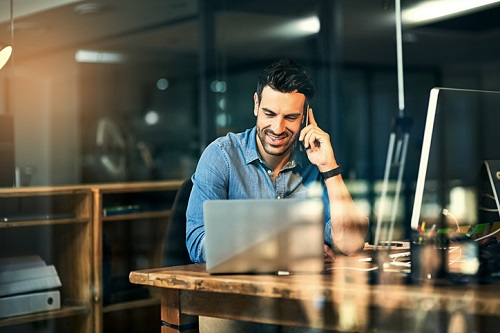 A few months ago, the worst-case scenario occurred for a married couple who had purchased their first investment property a couple of years earlier. As a result of the pandemic, both partners found themselves jobless – and to make matters worse, their tenant had moved out.
In a panic, they did what many first-time investors would do and considered putting the property up for sale. But fortunately for them, they were clients of Kin Wong, number six in this year's Top 100, who had set them up with a simple strategy from the moment of purchase that would save them from a massive loss.
Read more: REVEALED: MPA's Top 100 Brokers 2020
For Wong, looking after clients involves way more than finding them the best finance deal. The executive general manager of One Solutions prides himself and his company's success on delivering a holistic approach for customers; incorporating financial planning, accounting, property and even physical wellbeing into its offering.
"Our lending department is only one of many other departments that give advice," he said. "It's very important to understand the tax strategies involved in buying an investment property and how much money you need to contribute."
Read more: One Solutions – the journey of Kin Wong
In this particular scenario, Wong had set up his clients with a contingency plan that would cover them if the worst-case scenario ever did occur. At the time of purchase, he advised them to put $200 into their offset account every week. When the pandemic hit, he was then able to sit down with the clients and crunch the numbers to show that the $29,000 they had saved as a result of this strategy would enable them to weather the storm. He also helped them apply for hardship and pause their repayments as well as figure out which government assistance they were eligible to apply for.
The clients have now both found new jobs while the investment property has been rented again. While the offset dropped to $20,000 during this scenario, Wong said by not selling the property when the market was low, the client's avoided losing up to $200,000 – a massive loss that would have been inevitable had they not executed a savings strategy as a contingency from day one.
Read next: Cameron warns of additional risk to property investors
This example is all part and parcel of doing what any new to industry broker should do if they want to make the Top 100 – over service their clients, said Wong.
He added that customers are not the only type of clients a broker should work hard to take care of. Lenders and referral partners are also important; Wong taking time every month to establish and maintain strong connections with new and existing referrers.
"To build a business, you need to have a referral network out there," he said. "And have a game plan in terms of how you are going to approach it."