We've heard from leading brokers time and again that it's their support team that sets them apart.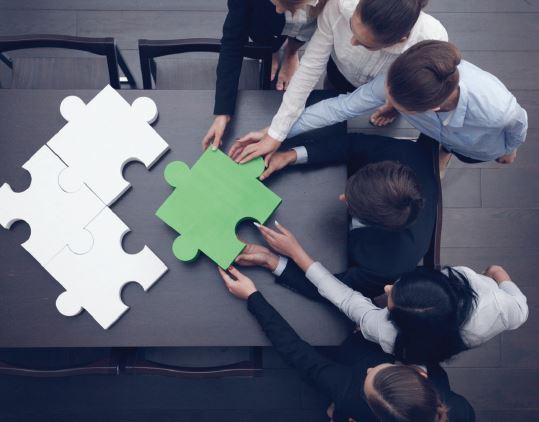 Every year at MPA, we ask the leading brokers in our Top 100 Brokers report what distinguishes them from the competition: superior technology, natural sales ability or a perfect brand? None of them, in fact – the most popular answer was relatively simple: a well organised team of support staff.

"Anyone who's writing over $3m a month should consider a PA," noted WA's biggest broker, Colin Lamb. "A mortgage broker should never be licking the back of a stamp."

It sounds all so simple but, of course, taking on staff can be daunting. Chris White, Choice's partnership manager for South Australia and the Northern Territory, typically finds brokers have two concerns: "Am I generating enough revenue to sustain this? The second, and probably most important one, is finding the right person."

MPA spoke to Karen Goodrich, of Goodrich Home Loans, and Chris Burns, of Australian Mortgage Award-winning KeyInvest Lending Services, both in Adelaide, to see how they overcome these challenges.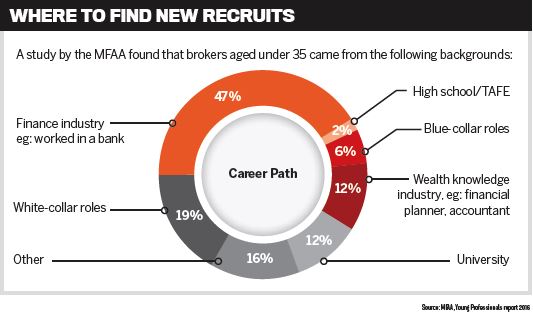 Generating enough revenue
Goodrich started her brokerage in 2012 and by 2014 she found the admin work was making it harder to service new clients, so she took on a part-time staff member.

"I felt I was close to being at that point,and I had built up some trail by then," Goodrich explains. "I calculated what I would need to pay an extra staff member, and I felt the free time would enable me to do that."

Her assistant started on 20 hours a week – four hours every morning – so client files were continually looked at. Now the assistant is on 30 hours a week and Goodrich is mentoring a new broker.

KeyInvest Lending Services is a much bigger brokerage, with 84 staff, and CEO Chris Burns has been taking on staff from day one, back in 1998. He did this through offering shares in the business: a 5% holding each for the initial brokers. "That's probably the best move I've ever made," Burns says. "Today two of three are still with me [one passed away in 2008] … the four of us had the most fantastic relationship."

Burns says he'd do the same if he was starting the business today, but would leave more shares available for other brokers to buy in with further down the line.

As in Goodrich's case, many brokers wait until their trail has built up before hiring, figuring that their trail can pay for bills and wages in an emergency. However, White warns that could mean leaving it too late.

"What I find is if you're looking at a new business, if the need comes up before the trail is at that level … we'd say if you're not finding the time to spend with customers about new business, or referrals, then you need assistance to ease your workload."

Finding the right person
When hiring her first assistant, Goodrich took a traditional route: hiring a family member. Although aware of the pitfalls, Goodrich was reassured by knowing exactly who she was taking on: "I knew he'd be keen to work in the business; I knew he'd be ethically sound and supportive of the business and loyal." To make it easier to delegate, she put together a manual, spelling out everyone's roles, and got advice from other brokers in SA who had already taken on staff.

At KeyInvest, they're still hiring, and have two BDMs on the hunt for new-to-industry brokers with degrees, aged between 25-40.

However, according to Burns, it's once new employees get into the office that the real work starts: "We've built a huge number of systems for these brokers." These include an on-boarding procedure, a buddy and mentor system and extensive training.

As Burns explains, on-boarding helps ensure that the effort put into hiring isn't wasted on new employees who don't work out. "Because we've got systems, people and resourcing in place, we've managed to retain 99% of them," says Burns, who believes new employees should not be left to "sink or swim".

White says Choice can help brokers looking to hire, whether in the interviewing, with background checks and – through its recent partnership with HR Assist – in the technical and legal aspects of hiring. To help with retention, he suggests brokers put together a role purpose statement, so employees know exactly what they're doing and why it matters.




"Because we've got systems, people and resourcing in place, we've managed to retain 99% of new employees" Chris Burns, KeyInvest Lending Services


Advice on becoming a manager
Taking on employees isn't just about growing your volumes; you could also learn something.

"We totally recognise that success means different things to different people," White says. But he believes hiring should matter to all brokers: "It allows you to grow from being a loan writer to a business owner." As Burns adds, brokers need to "see themselves as a business person, not a broker".

However, this transition is not an overnight process, as Goodrich has found: "I'm still going through that … it takes a big mindset shift and I've got a long way to go."
MESSAGE FROM OUR SPONSOR

A business is only as good as its people. And as a business grows, finding quality people and implementing quality systems to manage them is critical.

As our industry continuously evolves, broker businesses are growing, and with that growth comes fresh issues to tackle. At Choice, many of our members are on strong growth trajectories and providing them with the support they need to expand is a high priority for us.

From the legal responsibilities of HR management, through to the moral responsibility to help new team members develop, building successful, engaged and efficient teams can bring a string of new challenges.

But with the right support, systems and guidance, expanding your team doesn't have to be something to fear. With the right approach, growing your team can provide the perfect platform to take your business to the next level.

If you're looking to grow your business' headcount, I hope this feature article provides you with some valuable insights.




Stephen Moore
CEO
Choice Aggregation Services