Five essential tips for getting the best price for your trail book from Mark Osborn of Trail Book Buyers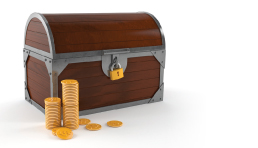 Five essential tips for getting the best price for your trail book from James Turk & Mark Osborn of Trail Book Buyers
1. Prepare your CRM and files
If you don't have a CRM create one. If you have one update it with as much contact information for each client as possible. Often brokers have not dealt with a client for years and contact details can be out of date or even limited. A simple excel spreadsheet containing names, addresses, phone and email contact details for clients is easy to put together from existing information. A good CRM means a buyer has better chances from making the most of the client base and therefore directly relates to the value of the trail book.
It is also important to get your client files in order. Make sure you have files for all the loans that make up the trail book and ensure these are ready to provide to the purchaser post sale. If possible scan all files into electronic format. You will still need to retain files post settlement in case of an insurance claim and electronic files will save you from having to hold on to lots of physical files which take up space even though you may never need to touch them again.
2. Timeframe
There is often a trade-off between a price and terms. If you are willing to offer better terms to a buyer they may be willing to offer a higher price in return. For example if you are willing to provide certain guarantees about performance or offer longer payment terms you may be able to achieve a higher price overall but need defer payment of part of the purchase price.
3. Know your book
Review your trail book. The makeup of the trail book is important to its value. The better the loans and the performance of the book the higher the value so you may choose to only sell the better portion of the trail book (ie. best loans and least amortisation).
Also it is important to present the book in the best possible way to potential buyers. If you are dealing with a 3rd party they may do this for you but it always helps to have as much information as possible highlighting the specific attributes of your book. Important information includes locations of clients, run-off, settlement dates, and lender mix. All of this information should be easily accessible and spending just a little bit of time before you sell to review and present this data may add to the speed in which you can finalise a sale and also the increase the price obtained.
4. Access the market
If you are going to sell anything the best chance to obtain the highest price is to have access to the largest base of sellers. If you were selling your home you agents aim would be to get the most qualified buyers to the auction as possible with the aim of pushing up the bidding. The same applies to mortgage trail books. You need as many interested buyers as possible in order to achieve the highest price. That is why Trail Book Buyers is consistently able to offer the best price we give you access to the entire market.
5. Cover yourself
Whether you are leaving the industry or continuing on you will need to maintain insurance cover. If you are leaving the industry you need to ensure you have switched over to run-off PI cover which should be easy to do. However should your insurance lapse before you do this it may turn out to be costly to re-establish cover.
James Turk and Mark Osborn are directors of Trail Book Buyers, a national buy/sell facility for mortgage trail books
www.trailbookbuyers.com.au