Industry advocate says this will be central in his new role at Marketplace Finance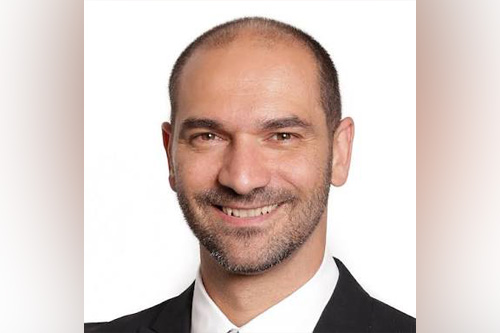 Industry advocate Dino Pacella says true diversification in the broker market is all about personalisation – which is exactly what he hopes to achieve in his new role of national manager, partner acquisition for Marketplace Finance. MPA spoke with Pacella about what attracted him to the position as well as the future of commercial lending in Australia.
A passion for showcasing the power of brokers
With more than 17 years' experience in finance, Pacella has cemented his reputation as an industry stalwart through his work as a business coach and as the founder of National Finance Brokers Day. He has also held recent BDM roles at both Capify and Suncorp.
He says the new role at Marketplace Finance speaks to his passion for showcasing the power of finance brokers. The fulfilment platform, launched at the start of the year by Simplicity Loans & Advisory, enables accredited referrers to transact complex commercial deals by providing a "robust commercial offering" that will assist broker partners to expand their business, he adds.
"Overarching this wonderful opportunity is the ability to work with a positive group of professionals who truly care about people and giving back to the community."
True diversification is about personalisation
As national manager, partner acquisition, Pacella now is responsible for raising the profile and awareness of MKP by engaging with new and existing partners on how the full-service solution can assist their clients through one portal.
In the role he hopes to bring true diversification to the broker market.
"When done right, it's not about commercialisation or amplification."
"It's about personalisation."
"Personalisation attracts more clients, it helps clients remain with their broker and assists in generating more referrals."
He says in order to diversify, brokers don't need to be experts in everything.
"Having trusted partners who they can work with, where they add that extra layer of value to their service offering, can work wonders."
"I want to deliver this offering, through Marketplace Finance, to brokers in a way where they can decide how to do business with us; where an expert associate will assist them with each and every transaction."
The future of commercial lending in Australia
With small to medium enterprise making up about two-thirds of all employment in Australia, Pacella says it is crucial that this business sector survives.
"In the short term we expect the Government to support SMEs both directly through policy and stimulus, but also indirectly by pushing the banks, non-banks and cashflow lenders to make accessing capital as easy as possible."
"Further to this, we'd expect that the non-bank sector will continue to develop and grow to fill the gap left by the banking sector over the last 2-3 years."
"The commercial lending sector will look very different in 2-3 years' time – as we don't see the banks coming back to fill the void they've created any time soon."