Don't have money to invest in an entire website? Here are the next best ways to get your business seen and heard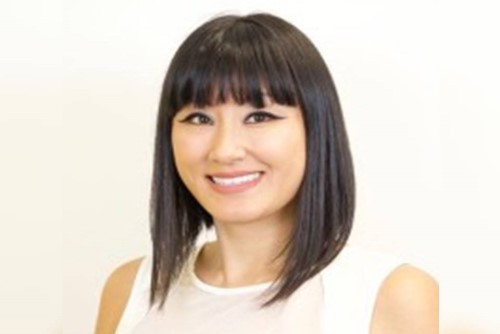 With a culture of knowledge sharing and tailored support, Choice Aggregation Services brings a deep understanding of brokers' businesses and works closely with members to achieve their growth aspirations across both residential and commercial lending.
This week, Choice Partnership Manager for NSW, Kiky Tse, shares her tips on maximizing marketing opportunities.
Differentiating in a crowded market is an ongoing challenge for brokers but a well-planned and executed marketing strategy can help attract the right clients and drive business growth.
At Choice, we have helped thousands of brokers across Australia to get the most out of their marketing spend. Here we share some tips on how to get started.
Get the basics right
There is a vast array of marketing avenues available today but for brokers who are just beginning their marketing journey, two channels can offer some quick wins.
Not every broker has the capability or money to invest in a full website, so a free listing on Google My Business is the next best thing. Including a map of your business location, some photos and positive client reviews is a great starting point. Recent updates to Google My Business now mean you can also add events and posts to your listing.
Having a Facebook business page also increases your exposure to potential new customers and increases brand loyalty. Starting a page won't cost anything but paying for ads to get page Likes, boosting posts and running sponsored stories to engage new followers can be an effective strategy.
And when you meet with clients, remember to ask them to rate you on Google and add your business page on Facebook so they can start promoting your brand.
Get social
There is a good reason why LinkedIn now has 450 million members – it is an excellent way to network with the right people and groups.
To get the most out of this platform, keep an open mind and don't be afraid to add other brokers. Fellow professionals can be a great source of business and you might also pick up some marketing tips or spot a great post to share with your own network.
Joining relevant industry groups on LinkedIn is another way to share content and stay across the latest issues in your industry. Once you are a group member, you can explore and actively participate in conversations and send free messages to members.
Know what's available
Posting your own original content on your website, blog or social media platform can be a great way to highlight your point of difference in the market. However, generating content can be costly and time-consuming, so there are other options available.
To support our brokers, at Choice we offer an entire library of customisable articles, templates and other materials to help brokers with their marketing efforts. Explore what is available from your aggregator to keep your clients informed, inspired and engaged.
Kiky Tse is Partnership Manager for NSW with Choice Aggregation Services.
This article is part of a series featuring Choice Aggregation's broker support team focusing on how they can help brokers overcome common challenges. Find out more: http://www.choiceaggregationservices.com.au/
Previous diary chapters from 2018: