FHBs needing up to $59,033, including $25,733 in stamp duty, albeit with big differences across states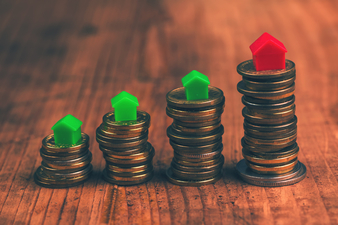 FHBs needing up to $59,033, including $25,733 in stamp duty, albeit with big differences across states
First home buyers on Australia's eastern seaboard face huge barriers to entering the property market, a report by CoreLogic has revealed.
House buyers in Sydney require $59,033 to provide a 5% deposit and cover stamp duty, whilst unit buyers required $52,733, the analysis by
Cameron Kusher
found. Kusher used 25th percentile of property prices in his analysis, as FHBs usually buy the cheaper homes in the market, but did not include lenders mortgage insurance costs.
Figures for other capital cities were far lower: the figure for Melbourne was $24,023 for houses and $18,773 for units. Canberra was the most expensive outside Sydney, at $41,357 for houses and $33,165 for units.
Stamp duty plays a major role in FHB costs, Kusher found, costing Sydney first house buyers $25,733 and Melbourne house buyers $11,553. Due to exemptions, average stamp duty for units was much lower, just $273 in Sydney as FHBs in NSW get a stamp duty exemption for properties valued below $550,000. FHBs in Perth required just $422 stamp duty for houses and $402 for units.
Stamp duty was a major issue surrounding the Federal Budget, with the Housing Industry Association calling for it to be abolished for residential property.
HIA chief executive – industry policy Kristin Brookfield argued that: "changes to negative gearing (and capital gains tax) are not the appropriate policy focus to addressing Australia's housing affordability challenge…Reducing the cost of new housing supply and tackling the deposit gap faced by aspiring first home buyers is the appropriate core focus."
State governments have taken the lead in reducing stamp duty, with Victoria eliminating it for FHBs acquiring property valued up to $600,000 and reduced for homes from $600,000-$750,000.
Overall, Melbourne, Brisbane, Perth and Hobart are the cheapest places to enter the housing market, according to CoreLogic.