Opportunities are rising for brokers to provide value to business owners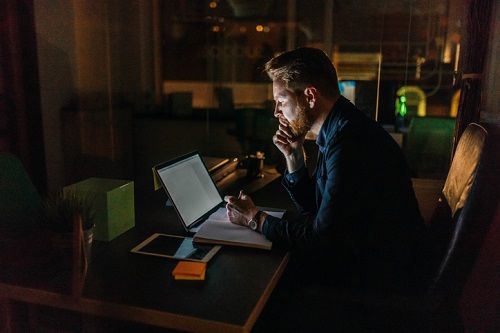 Olly Guilleaume, National Manager and Business Loan Specialist for Limba
The Hayne Royal Commission is behind us, but the resulting change to the finance sector is still unfolding. Potential impacts to commissions and remuneration options for mortgage brokers have many considering diversifying to ensure their survival. Expanding into business financing can be daunting, but there are significant opportunities in the small and medium business lending sector and understanding the business documentation requirements is easier than you may think.
The recent Reserve Bank's Advisory Panel has stated that big banks are reluctant to finance newer businesses given the high risks involved. Recent research shows that small and medium size businesses (SMBs) are increasingly turning to alternative lending options because they aren't having much luck with traditional banks.
This presents an opportunity for brokers to provide guidance and value by helping business owners and those managing the finances of SMBs find viable, credible financing alternatives.
The market has actually seen a rise in non-bank lenders providing small and medium business loan options, leaving businesses with a lot more options to navigate and even more decisions to make. They could use your help.
When SMBs consider applying for a loan, and when many mortgage brokers consider diversifying into small and medium sized business lending, they often both have the same key source of stress: the documentation.
Worrying about managing documentation requests might be a natural reaction, but these requirements are easy to explain. Knowledge and preparation can remove that stress and position you to provide the same kind of advice and support you do to your mortgage clients.
What documents are required to apply for a small or medium sized business loan?
ABN – First off the rank, your client will need to provide an Australian Business Number. You can help them find it or confirm the number your client provides, as well as when it was established, using the Australian Government Business Register lookup tool. Unless you're an employee of a brokerage firm, you'll have your own ABN. Either way, understanding this requirement is an easy box to tick.
Business Transaction Details – This is to show evidence of the organisation's income and expenses, and it's also to prove the length of their trading history.
Most bank and many non-bank lenders require that a business has been trading for at least 12 months in order to qualify for a loan. However, there are some reputable and experienced alternative lenders that understand small and medium sized business owners need access to capital to take advantage of time sensitive opportunities in order to grow their business with in the first year and beyond. As such, they have created loan products for which newer businesses may be eligible.
Most lenders will invite your client to upload business bank details through a secure, automated bank verification system, which keeps all banking details encrypted. This is something with which you're likely very familiar especially if you have business owners amongst your mortgage clients.
Soon, open banking will make it easier for businesses to share their transaction data securely with third-party service providers, such as potential lenders.
BAS Statements – Prior to approving a loan, lenders may ask to see additional financial documents, including Business Activity Statements (BAS). Your client or their accountant will need to go to the Australian Tax Office (ATO) portal and download the required BAS Statement(s) that have been previously lodged, and create PDFs to share them digitally.
The ATO requires businesses to lodge this form, which is a summary of all business taxes (such as GST) the business has paid or will pay over a specific period.
How many times it must be submitted depends on their annual turnover. Companies doing less than $75,000 a year only need to submit annually. A turnover of less than $20 million requires quarterly BAS submissions and organisations doing more than $20 million must submit monthly.
This is good to know in case your client is asked for recent BAS statements, so you understand how many statements they should be expected to be able to provide. If you would like to familiarise yourself with the form, you can find a sample for download on the ATO site. The always helpful ATO runs an Activity Statement Essentials webinars that explains all you need to know about the BAS (and more).
Tax return and/or NOA – The applicant may be requested to provide recent tax return(s) and/or Notice Of Assessments(s) from the ATO. You know what they are from personal experience. Easy tick.
Financial statements – Your client may be asked to provide a financial year end statement, especially if the current financial year's business taxes have not been lodged. There are a few different financial reports that show the health of a business. The big 3 are:
Balance Sheet – a snapshot of a company's overall finances
Profit and Loss (P&L) Statement – a snapshot of a company's profitability over a set period
Cash Flow Statement – which shows how much money is coming in and going out per month
Providing advice and support to help them comply with this request is really a job for an accountant, but if you'd like to familiarise yourself with it, the Australian Government's Business site has some great information, including a P&L template for download.
The documentation and application process for a small or medium sized business loan is very similar that for an individual – a process you already understand. And it's getting easier as some lenders are collaborating with cloud-based accounting software platforms. These partnerships allow small businesses to share their financial data with potential lenders, simplifying and streamlining the loan application process. Plus, you may already use one for your own business and understand these platforms well, so there's the final tick.
Today's lesson is: when it comes to diversifying into business lending, especially if you plan on addressing the opportunities in the small and medium sized business lending sector, don't stress about the documentation. You probably already know more about it than you think, and the rest is easy to wrap your head around. You've got this.
--
Olly Guilleaume is the National Manager and Business Loan Specialist for Limba, one of Australia's most experienced small business lenders. He works with referral partners and brokers to find solutions to the financial dilemmas facing Australia's small businesses, and to support their business growth and sustainability objectives. Olly has more than 20 years' industry experience, spanning credit control, broker management and business management, including senior executive positions at Suncorp and BankWest.
About Limba:
Limba supports small businesses with fast, convenient business loans between $5000 – $100,000 for term lengths between 3-24 months, and flexible repayment schedules. As a lender with a 20 year history operating in a niche market, Limba believes small businesses deserve friendly service, prompt decisions and individual attention built on a foundation of strong ethics and that's what they deliver. Limba also works closely with its suite of experienced finance brokers and referral partners, to help small businesses troubleshoot financial challenges. www.limbaloans.com.au