Top Broker's Nathan Vecchio shares four common mistakes to avoid for new brokers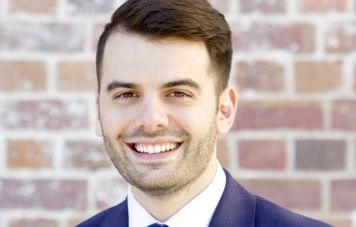 Director of Hunter Galloway, Nathan Vecchio, started broking in 2015 and using the techniques from Joshua's Top Broker Handbook, is writing big numbers, leading to Vow Financial naming him Broker Partner of the Year Rising Star in 2016.
If you've been in the industry for a few years now, I'm sure you can remember the struggle of distinguishing between a hot lead and a washed out timewaster when starting out as a broker. Just like most things in life, often, you need to make the same mistake a few times in order to figure out which direction is best.
So my goal today is to help those starting out understand some of the common mistakes I've seen brokers make, and if you're already an established broker, this might be an opportunity to make sure you're still not making them!
Mistake #1: They don't go and see everyone
This one can be a little hazy for brokers starting out, that is, knowing which leads to take up and which to say no to. But in the beginning, if there's one thing that I figured out, it's that you actually should go and see everyone.
Why though?
See the problem is, a lot of brokers don't pound the pavement and see anyone and everyone. But in the early stages, you're not in the position to first, be picky, and second, know how to deal with a wide range of scenarios.
Doing this gives you a chance to practice and figure out your strengths and weaknesses.
Another point to consider is that even if the client doesn't seem like they're an opportunity today, they might be one tomorrow. So keep your networks open and meet with all clients when you begin so that you can figure out your offerings and learn to be resilient in a range of different scenarios.
Mistake #2: They're afraid to sing their praises
You may be a bit unsure of yourself being in the early stages of your business, however, don't let that get to you. One thing I've learnt is that you've got to put yourself out there and go to networking functions, let people know exactly what you do. Don't be afraid to tell your friends and family what you're doing and to grow your business organically. This is a great way to get more referrals because if you keep yourself top of mind within your own circle, you will begin to come up in conversation amongst friends and family, building business incrementally.
Remember that no one else is going to market you, so just take the leap and promote yourself in the best light possible. Especially in the early stages, if you aren't doing this you may struggle to get business and build your network.
Mistake #3: They let rejection get to them (afraid of it)
If there is one thing you take from this article, please let it be this – that no is NOT in your dictionary.
Look for opportunity everywhere. I've seen a lot of brokers let deals go too easy, but something you've got to remember is to never say no to a deal and take on every opportunity. The way I function is to always look for a solution and if you don't know it, talk to as many people as you can to find it.
Have you got an unusual situation that you're struggling to get over the line? Well, run it past every bank you've got until you find a solution.
Chase each deal down like a dog with a bone.
There's nothing else to it.
Mistake #4: They don't know the bank's policies intimately
Do your research and don't be lazy.
Knowing the different bank's policies will help you get around a number of issues and also come across more confidently.
How can I find these though?
Call up the banks, jump on their website, or talk to BDMs to understand the different policies, because this will be an advantage to you and save you a lot of time in the long run. Especially if you're still a bit green in the industry, remember that the more information you can get, the better. So leverage your networks, inquire within and do whatever you've got to do to build your knowledge base.
Making mistakes is going to help you learn faster and is all part of the process of taking on a new role. Often, these aspects are inevitable but if you are aware of these common issues that most brokers face, then at least you can have a chance to get ahead.
PS: I'm going to be taking over here at Top Broker for a little bit while Joshua focuses on a few big and exciting projects we are looking forward to bring you in the next few weeks. A quick background, I started broking in 2015 and using the techniques Joshua has given in the Top Broker Handbook I have grown my business in a very short time to writing some big numbers, and was fortunate enough to be awarded Broker Partner of the Year Rising Star in 2016.