In this month's Brokerage Insight we meet Rebecca from Two Red Shoes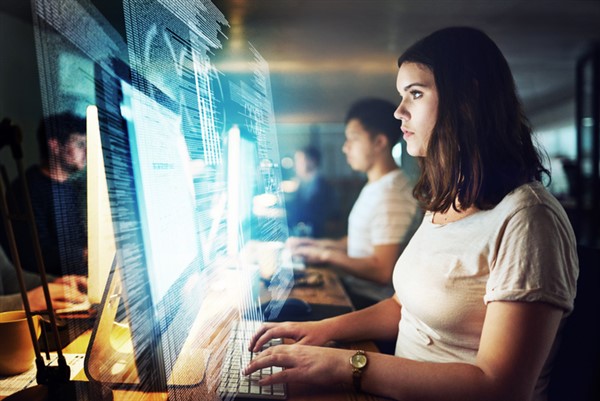 In this month's Brokerage Insight we meet Rebecca from Two Red Shoes
2012 was a milestone year for Rebecca Jarrett-Dalton. After wrapping up at a previous company, she decided it was time to strike out on her own and establish herself as a solo broker under the banner of Two Red Shoes.
Now spanning the eastern seaboard and parts of South Australia, Two Red Shoes has marked itself out as an impressive mortgage broking success story over the intervening years. The titular shoes – worn to every client meeting – have proven to be a powerful piece of branding, though Jarrett-Dalton notes there are numerous other functions as well.
"It's a marketing tool, but it's definitely an icebreaker with clients too," she says.
Additionally, the specific aim of Two Red Shoes was to aid prospective buyers who hadn't necessarily received the attention they needed from the broking industry.
There is a perception among the community, says Jarrett-Dalton, that financial providers don't want to deal with women.
Today, she works to break that perception by providing a friendly face for her clientele. "I sit in front of a lot of women who make a lot of decisions about the family finances, and I wanted to make sure it was a female friendly environment," says Jarrett-Dalton.
"A lot of my clients are also women in situations involving family separations or divorce, which has traditionally been an underserved market by the industry."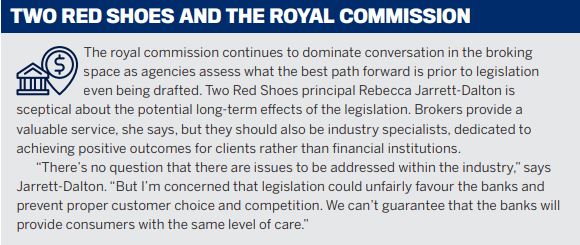 Breaking into broking
Before entering the world of broking, Jarrett-Dalton had trained and worked in a wide variety of industries. Sales, accounting, journalism, pre-press, production management, payroll… the list goes on. But it was only later that she realised the whole process had been an unorthodox apprenticeship for her present career, equipping her with the tools she needed to start her own small business.
"As specialists we're also able to better work through the data that the banks collect, and distil that down for clients"
"During one of these jobs, a co-worker had convinced me to buy my own investment property, and I found I was just fascinated by the process – how brokers fit in to facilitate everything," says Jarrett-Dalton.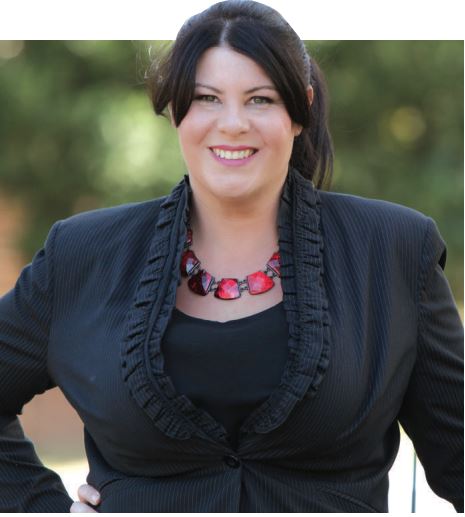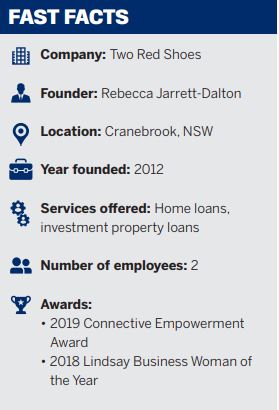 "So, in 2001, I decided to branch out and give broking a try for myself." Initially, the idea of having flexible hours so she could work around her family was a major draw ("Of course, I forgot that banks don't actually work nights!" she says) but over time it became apparent that the profession had far more to offer. At her first company, trainees were given an in-depth look at both mortgage broking and numerous related fields, including property law and accounting.
"It's definitely expanded my range of services," says Jarrett-Dalton. "I like the responsibility that comes with the role, too. For instance, when I'm working with an SMB, I'm not only running my own business – I'm helping someone else run theirs too."
Future tech and future-proofing
With close to two decades in the business, Jarrett-Dalton has also witnessed first-hand a huge number of changes within the broking industry.
"Just like everything else, things are almost entirely digital these days," she says.
"Back in 2001, you just needed a fax machine and printer to get into business." But while a more elaborate technological set-up may be necessary for brokers now, Jarrett-Dalton is also adamant that things are better as a result.
"We're able to provide information to clients virtually instantaneously," she says. "And I think as specialists we're also able to better work through the data that the banks collect, and distil that down for clients."
Looking to the future, Jarrett-Dalton sees an increasing emphasis on blockchain and P2P lending.
"I don't know exactly what it's going to look like, but I do know that it will mean an increased emphasis on scrutinising personal finances before approving loans," she says. "Banks are jumping at shadows at the moment." Additionally, the increased emphasis on new technology means that more people who don't necessarily have a banking, credit or finance background will be entering the industry.
"Roles like credit assessors are very technical, so I do wonder what sort of impact that could have further down the line," she says.
On a more personal note, Jarrett-Dalton is looking to grow Two Red Shoes and bring more brokers on to "lighten the load a bit".
"There's been a downturn in the market, but people are still buying and that's keeping me extremely busy," she says.
"We're small and nimble at the moment, able to run lean, but we do need to look at expansion to keep providing our clients with the best possible service."