Bank chair steps in while search for new leader takes place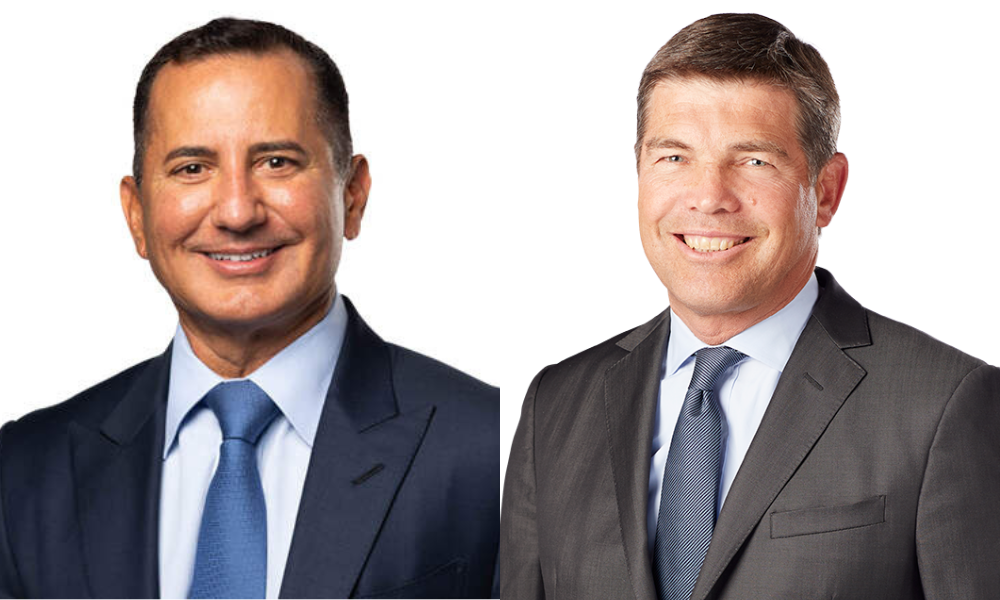 Bank of Queensland is embarking on a search for a leader, having confirmed its current managing director and CEO George Frazis, is leaving the bank.
George Frazis (pictured above left) has been in the role for a little over three years, having joined BOQ from Westpac Group in September 2019. His departure is reportedly effective immediately.
In a statement made to the ASX on Monday morning, BOQ's board of directors said the bank was starting a domestic and international executive search for a new managing director and CEO.
BOQ chairman Patrick Allaway (pictured above right), has stepped in as executive chairman while the search for Frazis' replacement is conducted, the bank reports. Current BOQ non-executive director Karen Penrose will be the lead independent director over this period, it said.
Allaway's appointment is designed to "retain stability" and will ensure that the executive leadership team remains focused on their current roles and responsibilities, the BOQ board said.
Thanking Frazis for his "significant contribution" to BOQ, Allaway said Frazis had overseen a "return to growth" in all key channels across the bank. This included the successful acquisition of ME Bank, and "strong progress" in its technology transformation.
"However, the board has formed a view that different leadership is now required to ensure BOQ can continue to build a stronger and more resilient bank through future cycles," Allaway said.
Acknowledging that continued growth remained important, Allaway said the bank would focus on strengthening its financial and operational resilience, continue to build a cloud-based digital and data-led scaled bank, optimise performance and embed its purpose and values across all activities.
Allaway was appointed as a non-executive director of BOQ in May 2019, becoming chairman in October 2019. He chairs the bank's investment and nomination and governance committees, and is a member of the people, culture and remuneration, transformation and technology, audit and risk committees.
With over 30 years' experience in financial services, Allaway was previously managing director for SBC Capital Markets and Treasury, with direct responsibility for a global business. He also held roles with Citibank and Swiss Bank Corporation (now UBS), in Sydney, New York, Zurich and London.
News of the CEO and managing director's sudden departure follows speculation of a tumultuous relationship with the board and its key personal, the Australian Financial review reports. According to the publication, a review of accounts shows Frazis is in line for a $1.1m payout, on top of almost $4.6m in earnings.
But the bank only said Frazis would "receive his entitlements in accordance with the terms of his contract of employment," AFR reported. The bank's accounts allegedly show that the former CEO is entitled to "up to nine months' base pay in lieu of notice", which based on $1.438m of earnings last year, indicate his payout would be almost $1.079m.