Supply chain constraints one of the key problems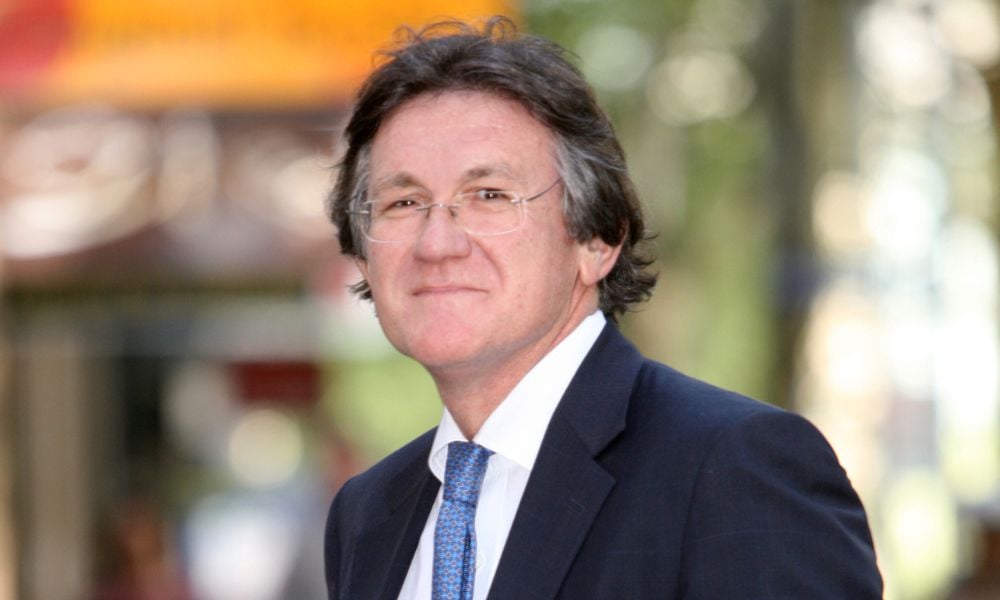 Business confidence has come down from the highs seen in Q3 2022 as concerns about domestic and global economic growth grow, the NAB business survey for the December 2022 quarter reveals.
The dip in confidence touched all industries and states even as business conditions remained in positive territory.
The NAB business survey found business confidence falling by nine points from the previous quarter and into negative territory at -1 index point. Negative confidence was seen in all industries except transport and utilities and recreation and personal services. By state, business confidence fell to negative in Victoria and Queensland, was down to zero in NSW and Western Australia, and improved in South Australia and Tasmania.
In its NAB Quarterly Business Survey – December 2022, the major bank also found leading indicators going strong despite the low levels of business confidence firms reported experiencing. Expected business conditions eased but remained in positive territory at 18 index points at three-month and 12-month horizons.
Expected employment in three months similarly dipped but sat at a healthy 16 index points and grew to 30 index points at a 12-month horizon.

Supply-side constraints remained tight, with hardly any change from the previous quarter. A total of 90% of companies said the availability of labour limited their output, while around 50% said the availability of materials was a constraint.
The NAB Quarterly Business Survey also revealed that the impact of supply chain issues on Australian SMEs moderated for a second consecutive quarter. Only one in five SMEs now considered supply chains a significant issue to their business, down from one in four and one in three in Q3 2022 and Q2 2022, respectively. With China abandoning its zero-COVID policy, NAB feared another outbreak disrupting supply chains and business operations in the near term, while longer-term impact remained unclear at this time.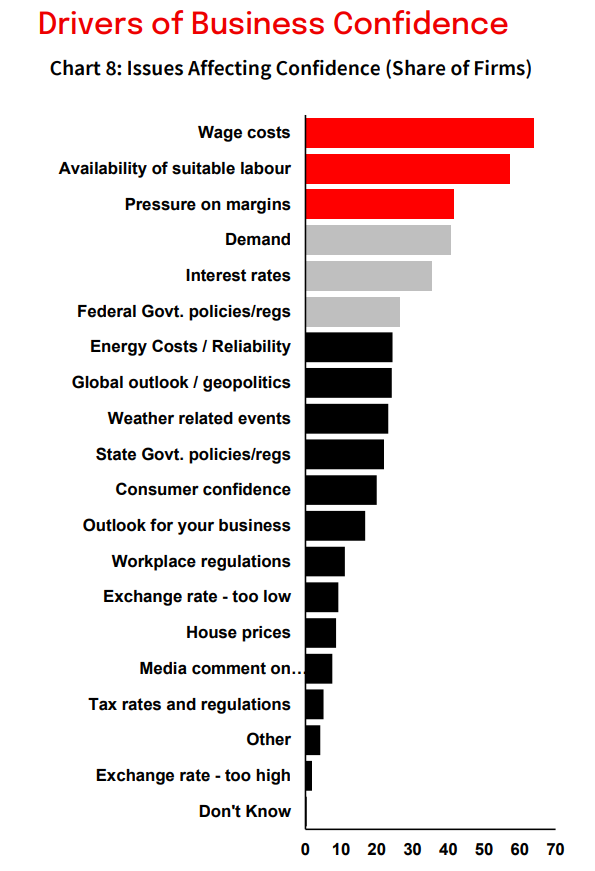 Cost pressures remained elevated, although the growth in labour costs and purchase costs slowed down from Q3 by 50 and 30 basis points, respectively.
"Wage costs and availability of labour were once again the top issues affecting business confidence, reflecting the very tight labour market environment that businesses are facing," said NAB chief economist Alan Oster (pictured above).
Labour shortages became less of a problem for Australian SMEs in Q4 2022 compared to the previous quarter, principally owing to international borders opening and improved skilled migration processes.
However, NAB SME business insights into Q4 2022 labour shortages revealed that over one in three SMEs continued to identify labour shortage as the top constraint to their output – from 38% in Q3 to 36% this quarter. The number of SMEs who agreed labour shortage would be a "very significant" issue in the next 12 months was highest in Queensland (45%) and lowest in SA (27%).
Some sectors were significantly more worried about skills shortage than others. One in two SMEs in construction said labour shortages were very significant – by far the highest of all industries, NAB noted. This sector was followed by manufacturing (41%) and transport & storage (38%). The lowest number was in the accommodation and hospitality sector, with an 11-point drop from 37% in Q3 to 26% this quarter.
In all sectors except finance and insurance and personal services, fewer firms expected skills shortage to be a "very significant" issue for their businesses in the next 12 months. In the finance and insurance industry it leapt from 14% of businesses to 31%, while in personal services it was 33% (up from 21%), showing these sectors are bracing for the impact of a skills shortage in the coming months.
Overall price growth eased from 1.3% in Q3 2022 to 1%, although retail price growth remained unchanged at 1.6%. Forward orders continued their quarterly decline but were still around the long-run average (7 index point) and capacity utilisation was at 84.8%. Capex intentions also remained strong at 26 index points.
"Conditions remained strong in Q4 but eased a little from the highs seen earlier in the year, and indeed the monthly survey indicates this easing continued through December," said Oster.
"In addition, confidence fell more clearly as concerns about the economic outlook grew stronger. The final months of the year were characterised by concerns about recessions in key economies overseas, as well as an anxious wait for signs of consumers tightening their belts as higher interest rates flowed through to borrowers."
Oster said that these concerns were what weighed down business confidence through the final quarter of 2022 even though business demand was going strong.
"Despite the fall in confidence, leading indicators remain reasonable," said Oster. "Expected conditions over the coming months have fallen somewhat but remain at strong levels, and forward orders were around long-run average levels in Q4. That supports our view that, while the economy will likely soften considerably in 2023, at the moment firms don't see a major slowdown."
What are your thoughts on the business confidence and conditions of Q4 2022? Let us know in the comments below.