One deals with loans, the other with homes, but a broker and a real estate agent serve a common client and can strengthen their offering when connected by a mutually beneficial referral partnership, writes Maya Breen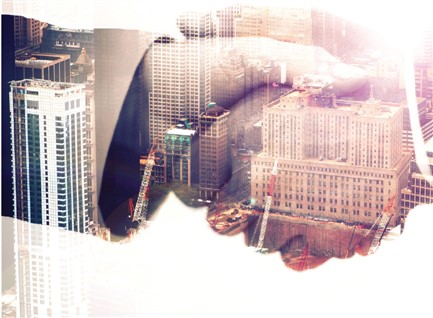 One deals with loans, the other with homes, but a broker and a real estate agent serve a common client and can strengthen their offering when connected by a mutually beneficial referral partnership, writes Maya Breen

A referral partnership can be a highly valuable arrangement for both the broker and real estate agent involved, providing the partnership works in the right way. If it is one cemented in trust and effective communication, then it is more likely to succeed. MPA spoke to the heads of Elders, Oxygen, LJ Hooker Home Loans and Loan Market to find out how the referral landscape between brokers and agents has changed in the past year and what defines a strong partnership, hear their plans for 2017, and get some tips from the coalface shared by their top brokers.

"It's been a changing beast for many years," says John Rolfe, head of Elders Home Loans, of the professional referral partnership between brokers and agents. "What's probably changed over the years is people now are more likely to be pre-approved – so the opportunities between a real estate agent per se and a broker have diminished."



As a result, other players in the market, such as banks and other lenders, are now establishing referral agreements directly with real estate agents themselves, Rolfe explains. "The lure of the dollar in a referral arrangement has become a lot stronger, and for a lot of brokers that's made it very difficult because, quite often, depending on their arrangements,
they can't afford to match those incentives."

However, Alan Hemmings, general manager of Oxygen Home Loans, doesn't think the agent-broker referral partnership has changed in the last 12 months. "It's probably strengthened, if anything. More of the real estate groups are looking at building their own broker businesses, which is a similar model to us," he says. Oxygen is the broking division and a fully owned subsidiary of McGrath Estate Agents.

"Ultimately, it still comes down to the relationship between the broker and the agent – nothing there has really changed too much."

LJ Hooker Home Loans chief executive Paul O'Regan believes the past year has seen agents increasingly looking for more from brokers in a referral partnership. "There's a lot of demand from the real estate side as to 'hey look, where are the leads coming back to me?', because traditionally lead flow has been from real estate to finance brokers. So I do think there has been a shift certainly from the real estate side, looking for a bit more from the broker side."

O'Regan took up his role late last year, crossing over from his position as LJ Hooker Real Estate's COO. "Spending five years in real estate and understanding the real estate side of the business, it's certainly opened up my eyes to the opportunities that are ahead for LJ Hooker Home Loans."

And the opportunity a referral partnership can bring has become clearer on the radars of both broker and agent, according to Sam White, chairman of Loan Market, which is part of the Ray White Group, where he is also on the board of directors.

"[Agents] are realising the importance of an expert broker and know that working with a good broker means more qualified buyers through their open houses and bidding at auctions, which is of course highly beneficial to their vendor and getting the best price," White says.

"In addition, brokers are now grasping the importance of generating appraisals back to agents. Often, this occurs when a broker is communicating to their client base and arranging for an updated valuation on a property portfolio or recommending the property management services of the agent to one of their investor borrowers."

Making it work
The referral landscape has never been short of competition, according to White, be it with agents or other sources, but this has only spurred on both parties to find innovative ways to add value to the partnership model. "In a slowing property market, agents and brokers are working well together to find new ways to bring more value to their respective clients," White says. "Whether it's a pre-approved client in need of a localised market report, or a landlord looking to offset the cost of repairs on their property, agents and brokers are seeing the value in working more closely and now enjoying technology designed to support this."

But White stresses that the key lies in an alignment of culture, including personalities, respect and values. "When that alignment is not there, it won't work," he says.

To work well together, LJ Hooker's O'Regan says the most important factor is communicating clearly. "The biggest part of this whole relationship is trusting each other, and that just comes from communication, and if either party fails in that area then the repeat business won't come," he says. "It's the biggest thing with anything in business – if you're communicating, whether it's good, bad or ugly, at least people appreciate you are communicating it to them." He adds that, when forming a referral partnership, brokers need to remember they a) understand how the agent's office they are partnering with operates; b) get to know those working there; c) add value to the estate agent business.

Elders Home Loans has an internal partnership with Elders Real Estate, and Rolfe identifies the two things that a strong partnership relies on most: trust, and what he calls the WIIFM factor (What's in it for me?). He says brokers need to be available, respectful and honest with the client and agent, who will want to know how the referral partnership will benefit their business. "So I suppose where things go wrong is where one of those two things break down – either party (particularly the agent) doesn't feel they're getting any sort of benefit. That's where the communication is critical."

Hemmings agrees that trust is a key element of a successful partnership. "Like building any relationship, it can take time. It's about working with the agents, gaining their trust, and then the business does come. The way I describe it is, there's really no difference between being a broker and being an agent – one sells the home, one sells the loan. The processes, the systems, all of that sort of stuff in the background is very similar – your prospecting, your networking – so the two roles really do go hand in hand."

White also points out that the partnership provides the benefit of being part of a bigger team. "Too often we hear that broking is a lonely business. What we have seen is that when brokers and their teams are part of a broader group working towards helping the same customers, both successes and disappointments are shared. My view is that this sharing makes the highs all the better and the lows more manageable. We all learn from each other's wins and losses. There is always someone to lean on and someone who inspires greatness."

"The key differentiator now is how you can integrate the systems used by agents and brokers and use technology to come up with a better solution for clients in either real estate or finance" - Sam White, Loan Market
A NEW TYPE OF REAL ESTATE AGENT IS COMING TO AUSTRALIA
A handful of companies have ruled the Australian real estate market for years, but perhaps not for much longer. A number of would-be 'disruptors' are moving into the real estate space, including both international and homegrown firms. In August, UK real estate agent Purplebricks launched in Melbourne and Southeast Queensland, offering sellers a flat fee of $4,500, compared to a cost of around $11,600 under the traditional commission model. Launched in the UK,

Purplebricks has no bricks-andmortar offices, and has grown to be the third-largest real estate agent in the UK, although its cut-price model has met with accusations of cut-price service. Purplebricks told MPA that at present the company "does work with mortgage brokers in the UK but not in Australia yet". Mortgage brokers have a far greater share of the mortgage market in the UK, and Purplebricks has already partnered with brokerages. With no offices, Purplebricks real estate agents could have more to gain by partnering with established Australian brokers as they look to establish the brand's reputation down under.

More than one way
MPA spoke to a number of brokers who have established successful referral partnerships with real estate agents to find out about the different ways they created a relationship of trust and collaborated on a typical deal.

Oxygen Home Loans broker Fabio De Castro is based at one of the McGrath real estate offices. "Each real estate agent operates differently, so it is imperative that you understand their individual businesses and align your services as a broker to their value proposition, because the minute they refer you to their customers you are an extension to their own personal brand."

Elders broker Tamara Virgo, based in Esperance, WA, has structured weekly visits with her local agent and offers support at as many open homes as possible. Her main tip for brokers is maintaining open communication with the agent.

"Our strongest point would be our communication between each other and our client. We make sure we keep each other updated and in turn our clients. Focus on activities [to] help each other, not just what you as a broker hope to secure from the connections. We find a united front helps get results and build trust amongst our client base."

Paul Hixon is a Brisbane broker with Loan Market and works closely with its agent's offices in New Farm to help educate them on the finance process as a whole, as well as give them 'good news' stories from the brokerage.

"Even experienced agents need help sometimes," Hixon says, "and if we're readily on hand to help, then they see you as their go-to finance guy. We get to present at the monthly sales meeting, and instead of talking about which bank has the best rate, we try to provide 'good news' stories of how we helped out in a deal. This normally includes small snippets of policy, which helps the agents learn policy for the area and the trip points they can look out for."

When it comes to collaborating on a typical owner-occupier mortgage deal, Debbie Hutchings, LJ Hooker Home Loans franchisee in Queensland, says the aim of both the agent and broker is to make sure the client experience is so good they will recommend the service again. "The finance specialist provides a highly competitive product and service within a specific timeframe to ensure the client proceeds to settlement," she says.

Hixon says Loan Market becomes involved with the buyer to put a pre-approval in place after the agent has established the buyer hasn't yet spoken to a bank or broker. "This way even if the buyer finds a property through other agents we will still help them with a loan."

Oxygen's De Castro says: "When meeting buyers at open houses or over the phone, our agents will pose questions to try and identify if they are qualified for that particular home, which gives me a warm introduction when I contact those customers. Part of the process is for me to then meet with buyers to understand their needs and ensure their finances are prequalified so they can be in a position to make a decision when they spot the one property they would love to buy."



"Each real estate agent operates differently, so it is imperative that you understand their individual businesses and align your services as a broker to their value proposition" - Fabio De Castro, Oxygen
Plans for 2017
Oxygen has been part of McGrath for 13 years, and looking at the upcoming year Hemmings says they are in the process of recruiting for offices in Victoria, rebuilding their broker app, strengthening their use of social media, and working with the sales management within McGrath to generate more leads.

LJ Hooker Home Loans has launched a new business model in an effort to recruit more brokers, and Elders is also reinventing itself, while moving away from a franchise-based model to a fee-based one instead.

Rolfe says Elders is continuing its success in the rural and regional areas of Australia towards the direction of the big cities, essentially "bringing country values to the city".

"Franchise agreements are a thing of the past, I believe. It's too structured; you need flexibility – you need people to be able to feel free. My view is you build the relationship. If you've got a good enough relationship with any real estate agent, be it an Elders or another, that will be strong enough to be able to drive new opportunities for you."

Along with a new technology platform set to launch in the third quarter of 2017, Loan Market has two other initiatives kicking off earlier this year. "One [is our] Broker Bootcamp led by our top Australian broker and aimed at doubling the number of customers a broker sees each week," White explains. "The other – Leading Ladies of Loan Market – [is] an initiative designed to recognise and promote our best female business owners across Australia and New Zealand (and soon to be Indonesia) with a view to inspire and support the growing number of talented women now joining our business."



"Focus on activities [to] help each other, not just what you as a broker hope to secure from the connections. We find a united front helps get results and build trust amongst our client base" - Tamara Virgo, Elders
REAL ESTATE VR: THE FUTURE OF PROPERTY TECHNOLOGY
Virtual reality is set to change the way people experience and interact with property, saving homebuyers a great deal of time. In 2016, RealEstate.com.au launched Australia's first virtual reality property app on Daydream, Google's mobile VR platform.

The app enables potential homebuyers to explore and view a range of active listings on RealEstate.com.au in virtual reality.

REA Group chief inventor Nigel Dalton said, "By 2020, most Australian homes will have VR headsets, and we're confident the leading real estate agents will embrace virtual reality to create a brand-new experience for a whole new generation of property seekers.

"Virtual reality has the unique ability to give us back time, which is the most precious commodity we have. Real estate VR will create time for everyone, whether that's property seekers, agents or property managers."