Industry and government at all levels should team to tackle housing issues "from a bigger-picture perspective," expert says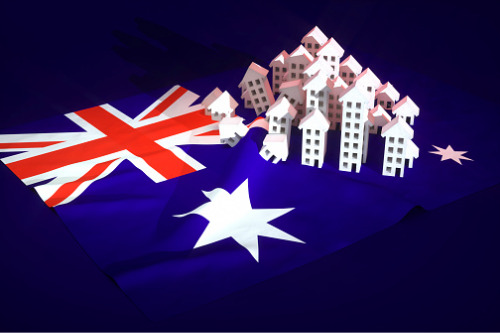 With Australian jobs returning, housing issues should be prioritised in the nation's May 2021 budget, according to the Real Estate Institute of Australia.
REIA President Adrian Kelly said that now that the COVID-19 pandemic is coming under control, the government should focus on fuelling the country's economy – and housing is a key issue.
"Housing prices and affordability have been absolute flashpoint issues since the onset of the pandemic," Kelly said. "NHFIC reports around 17 key areas of stimulus by state and federal governments to boos home ownership and assist Australians out of rentals. As the housing market remains extremely competitive, it is time to increase our efforts."
REIA's 2021 budget submission includes calls to deal with critical issues including:
Addressing the deposit gap for first-home buyers by expanding the First Home Loan Deposit Scheme to be a long-term program
Making property taxation incentives fairer: REIA maintains that interest rates for first-home buyers should be tax-deductible against an appropriate cap
Providing prolonged support for those working in sectors taking longer to recover from COVID-19-related shutdowns
Kelly called for a national industry-government partnership for housing across homeownership, private rental, social and affordable housing and homelessness.
Read next: Regional exodus calls for housing reforms – REIA
"We have seen so much investment into first-home buyers, HomeBuilder and social housing, with the build-to-rent pipeline up 70% in the past year, that we really need to get industry and government of all levels at the table to tackle housing from a bigger-picture perspective," he said. "Regionalisation, something Australian home buyers were capitalising on pre-COVID, is still extremely active – and with that we will need more land released, better social infrastructure and a plan to build more houses to keep up with demand."
Kelly also sais that Australian cities would need assistance as they recovered from lockdowns.
"As COVID-19 support measures end, having a proper plan will only benefit Australians, no matter what their situation is," he said.

Ryan Smith
is currently an executive editor at Key Media, where he started as a journalist in 2013. He has since he worked his way up to managing editor and is now an executive editor. He edits content for several B2B publications across the U.S., Canada, Australia, and New Zealand. He also writes feature content for trade publications for the insurance and mortgage industries.
LinkedIn
|
Email