Taking a more holistic approach to customers' needs will help brokers future-proof their businesses, says non-bank's broker head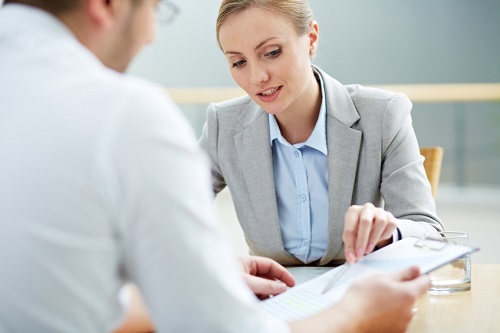 Tighter residential underwriting standards among the major banks are likely here to stay, so brokers need to find ways of ensuring their clients and businesses don't suffer as a result.
That may require looking outside their normal scope to find alternative solutions for clients, even if that may initially come with a bit of fear of the unknown, Firstmac's head of third party sales Jake Sanders told MPA.
In order to survive in this changing landscape, brokers need to be less transactional in their approach and embrace a "holistic" mindset about their clients' finance needs so they become their "first port of call".
"The biggest value proposition a broker has is helping customers get what they need, decrypting all the financial literature and recommending something suitable to their circumstances," he said.
"Go into it with eyes wide open and have an open mind."
While many brokers have embraced this holistic concept, they may still find it difficult to present their suite of services without it coming across as a sales pitch.
Sanders suggested approaching existing customers about a home loan review to see how they can find clients a better deal and save them money.
As for new clients, they're coming in for a specific reason, but that doesn't mean they don't have other needs. By asking the right questions, showing what services they offer and looking at a client's greater financial situation, brokers might be able to help clients in other ways. Sanders said Firstmac has observed this trend pick up through its car loans, which many brokers have come to realise are not difficult to add to their proposition.
While brokers are being encouraged by numerous lenders, aggregators and others to upskill and diversify to protect their businesses, it's okay to turn to others for help.
If brokers aren't skilled in a certain field or feel they can't perform a transaction confidently, Sanders said there's no reason they can't facilitate the deal through their trusted referral partners.
What does future-proofing your business look like?
Brokers' market share may still be growing, but in order to get ahead of the royal commission's final report in February, they need to build resilience into their business plans.
Loan Market's executive director Matt Lawler said the franchise learned a lot about this when trail was abolished in New Zealand in 2006, forcing brokers to adapt and rely on an upfront-only structure.
"We've seen this movie play out and had to pivot our business strategy to navigate this field before," he said at an online forum hosted by the company last week.
Brokers who diversified their operations to include other products such as insurance, asset finance and superannuation were able to remain profitable and sustainable. More than a decade on, some of the brand's best performing New Zealand franchises' income is derived from non-mortgage revenue, he said.
Loan Market's executive chairman Sam White added that introducing ancillary services, such as asset finance and wealth advisory, could help brokers' businesses better absorb the shocks that may be felt once Hayne makes his recommendations.
"Right now you are having your value questioned, and the future viability of your business questioned. We fully understand that and share that with you. We believe the best thing that you can do for your business is to keep looking after your customer, as you always have done and look at ways to offer them more reasons to work with you by becoming the trusted adviser," White said.