The CEO says 2019 has shown the importance of a positive inter-relationship between brokers, aggregators and lenders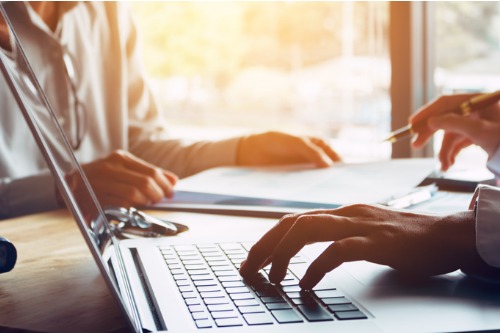 While 2019 has been another year of challenges, it has also illustrated the importance of a positive inter-relationship between brokers, aggregators and lenders, says Thinktank CEO Jonathan Street.
The specialist property lender is finishing a successful year, having just surpassed $2bn in loan settlements earlier this month. Street says this was a significant milestone, especially considering the last $1bn was produced within the last 22 months.
Over the past six years at Thinktank loan growth has exceeded 30%, which Street believes is a product of continuing to maintain the lender's focus on support for the finance broker channel.
Talking to MPA about his biggest learnings of 2019, he says the relationship of brokers with their aggregators and lenders was a key highlight.
"In this age of increased compliance, heightened personal liability and real challenges at times for borrowers in accessing credit, along with frequent changes to lender products and credit policy, we've observed that brokers who actively work in with their preferred aggregator and lender partners have tended to outperform the market," he says.
"The aggregator proposition in supporting broker just keeps improving all the time while lenders are mostly doing better, but realistically have more to do."
Commercial property finance continues to grow
Thinktank's growth in figures are down to sustained demand for commercial property finance – including by SMSFs. Street says the $3bn mark is expected to be reached in early 2021.
The lender has also seen strong demand for its range of self-employed residential loan products, which it introduced earlier this year to complement its commercial product range sought by business owners and SMEs who turn to brokers for financial assistance.
Street says the demand will continue, particularly with low interest rates making it more attractive to own a yielding asset such as commercial property, "where returns generally remain comfortably in excess of financing costs".
"Owning sound quality commercial property and paying down suitably structured debt remains an attractive medium to longer term wealth management strategy for self-employed, SMEs and astute investors," Street adds.
Seizing opportunities in the year ahead
As this demand continues to grow, brokers can seize the opportunity moving forward. Street says that if brokers learn anything from what Thinktank has seen in 2019, it is that the banks have "handed over" a significant amount of market share to other lenders across residential, commercial and asset finance.
"The reason for this being that the non-bank lender proposition is increasingly compelling as an option in terms of competitive pricing, product features and service delivery as much as greater consistency in policy and credit appetite," Street adds.
"In essence, the non-banks have been more stable and willing to assist than the banks have proven to be and that has been central to the demand we've seen grow progressively over the year."
Thinktank itself has continued to grow extensively over the past year. It has added 31 staff to take its Sydney, Brisbane and Melbourne office numbers to 70 – and it also completed its fifth securitisation for $350m in November. It has added two new warehouse funding facilities with major domestic and global banks.
Looking ahead to 2020, Thinktank will not be slowing down and will continue its focus on the broker market.
"We have an extensive digitalisation program underway and we are focussed on smoothing out and speeding up the broker experience on transactions while further improving our turnaround times and status information flow," Street says. "There is a lot to be said for keeping things simple, honest and transparent which is are the principles that guide our approach to market."