Entering broking today as an independent broker is a daunting prospect, but it needn't be. Three up-and-coming brokers share how they not only survived but excelled in their first year on the job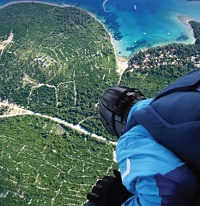 Every broker remembers the moment they decided to go it alone. Sponsored by Choice Aggregation Services, this feature looks at those who left the security of a steady wage and a comfortable office for the uncertainty and long hours of life as a broker.

Not knowing where your next pay cheque is going to come from is terrifying enough, but entering broking under your own brand, rather than a franchise, is another challenge entirely. Indeed, some top independent brokers have told MPA that if they started today they'd do so under a franchise, given the increased level of competition in the industry.

Yet the freedom to run your own business remains irresistible for many, and those new independent brokers need support. That's why MPA teamed up with Choice Aggregation Services to find out how new independent brokers could not only survive but flourish. We present the top tips on starting out from Australian Mortgage Awards BDM of the Year Timothy Schneider, as well as the stories of three independent brokers navigating their first year in the job: Kirsty Dunphey of UpLoans in Launceston, Weng Wong of Equatorial Finance Solutions in Adelaide, and Sophia Wu of LESC Financial Services in Sydney. They told MPA about the challenges they faced, how they overcame them, and how you can too.

OFFICES AND STAFF
While most of these brokers started as lone mobile brokers (with the exception of UpLoans), they've since gone in different directions:

• LESC Financial Services
Sophia Wu moved into an office five months into the job, and found it increased her motivation and productivity. She has three admin staff and reckons taking them on was "the best decision I've ever made" as it allowed her to focus on building the business.

• UpLoans
The brokerage is based in an office, but as most business comes from referrals Kirsty Dunphey is not planning to get an office. She has taken on admin staff but confesses she's not been able to delegate as much as she could.

• Equatorial Finance Solutions
Weng Wong currently shares an office with a financial planner but is looking for bigger premises. He hasn't yet taken on an assistant because he hasn't felt the need for one, but thinks his workload is now at the point where a PA is needed.

Choice PM Tim Schneider on admin staff:
"For me, in the first six months at least, you need to be doing everything. You need to be doing everything so you're learning everything; if you don't know it, how do you expect an admin staff to do it? ... I would advise testing the waters with outsourcing before admin."

Before broking
Schneider has been at Choice since 2012 and has dealt with brokers from all professional backgrounds, but two predominate. He's built up a reputation with ex-bankers, but he also fi nds broking attracts those with real estate businesses. "When you've got a massive database, that's pretty much a ready-made broker business," he says.

Correspondingly, of the three brokers MPA talked to, two came to broking from similar roles at banks – Wong from Westpac and Wu from Citi – while Dunphey had worked in real estate since she was a teenager, owning several businesses.

In 2014, Dunphey made the decision to co-found UpLoans with Carrie Twine while running a property management company, the beginning of what she describes as her "little rabbit-hole adventure". Wu made her decision to go into broking when she was still in banking in 2012, and did her training before leaving. And Wong made a snap judgement to switch in late 2014. "One day I just said I'm sick of working in a bank, and went out and did it," he said.

All three had reasons to be confident; they had years of experience in selling and consuming mortgages. "I think I thought I understood a lot more than I actually did," Dunphey recalls. "I thought it'd be a piece of cake, given I'd been a property investor myself for two decades. I'd had investment loans; I'd had vehicle loans." For Wong, the decision to go "came down to me backing myself, having done lending for a long time."

Yet as Schneider explains, neither background guarantees an easy introduction to broking; instead "it will determine the amount of support and the type of support they need". It's for this reason that these brokers had such different experiences in their first year in broking.

Business planning
The chance to build a business from scratch was what attracted Wu to going independent. "When I was thinking about coming out of the bank I thought I wanted to be a business owner, rather than work for someone else. I've got this mindset about what I want to do with my business, who I'll target with my marketing, where my clients will be based, business development plans; I thought it'd be easier to have my own firm rather than try to fit into someone else's company."

Business plans can help, but for the broking business they need to be flexible, Schneider insists. "It's a mix between spending time on a business plan and rolling your sleeves up and diving in; ultimately that's far more important … we definitely encourage business plans, but we encourage plans that are measurable and achievable."

In Wu's case the challenge was bringing in clients. "When you work at a bank there are a lot of walk-in customers and it's not hard to build a portfolio," she says. "But when you start out in broking nobody knows who you are and the marketing takes a long time to kick in … I was basically very stressed about what I needed to do. It's very different to what I did in a bank."

She got advice from her Choice BDM about marketing, offices and compliance as she set up LESC Financial Services.

Not all brokers need a traditional business plan, because they have potential clients ready to go. Dunphey's UpLoans was an example of this, notes Schneider. "Take Kirsty; she had so many clients she just needed to start talking to them … her business planning would be more around efficiency as opposed to building the business."

Dunphey herself insists that questions over branding weren't a major concern for her. "Yes, I wanted it to look professional enough, but did we put a huge amount of time thinking about it? No. I would say we put 10 times more thought into our customer touchpoints and the service we wanted to provide to our clients."

At Equatorial Finance Solutions Wong also had the advantage of existing relationships, from his time in high net worth banking at Westpac. "I had a lot of networks that would follow me regardless of branding," including financial planners and accountants who provided referrals. Social media played an important role in bringing these clients over, he explains. "You have to be mindful of noncompete clauses and things like that when leaving banks, but in this day and age if you're connected to people on Facebook or LinkedIn especially, people can find you."

Mind the income gap
Even if you have clients ready to go, all new brokers must undergo the stressful experience of waiting for their first commission cheque. Schneider is particularly upfront with his new brokers about this. "You might meet a client today, day one; you might lodge the settlement on day two – but there's still three months without being paid. The lender might pay you six weeks late, and that's four and a half months without income – and that's assuming you lodge a deal on day one!"

"It is a bit tougher than most people think," Wu agreed. "I've got some friends who
work in banks and think it'll be easy to make the transformation … but for the first nine months there's basically no income at all, and we have to pay rent, marketing fees and living expenses as well." She had accumulated savings in preparation, but for the first five months in business she says it was "pretty slow", and a stressful experience.

Dunphey on the other hand did have clients, and had experienced income time lags while in real estate, but nevertheless recalls the experience being "not particularly fun". She now warns new entrants to UpLoans about the gap. Wong had the least trouble with the income gap, with his existing network of high net worth clients providing vital commission early on. He started Equatorial Finance Solutions in September and by October had his first client, who got a loan for $2.1m. "He referred his brother to me, and I settled a loan for $5.2m for him in February 2015; it just sort of boomed from there really," Wong says.

All benefited from being warned early on by their BDM/PM. "We don't want to set anyone up for failure," Schneider explains. "I've got two daughters, a young family, a mortgage; the last thing I want to do would be to put myself out of an income and become financially stressed; I wouldn't do that to anyone else." During the gap itself, he helps his brokers by getting lenders to escalate deals where necessary, and by introducing his new brokers to lender BDMs – the goal being to "get them up and running as fast as possible".

Finding new clients
Commission won't flow, of course, until you've built up a client base, and our brokers came across clients in a number of different ways.

While he was working in premium relationship management at Westpac, Wong dealt with a number of medics, who happen to make excellent clients for Equatorial Finance Solutions – they're high earners, have stable jobs and are perennially time-poor.

Wong doesn't believe being new to broking necessarily puts off high net worth clients. "Most of them were savvy enough to understand what a broker brings, and the access to banks that we have … they probably had more confidence than usual because I have that banking background and I promote that."

At UpLoans in Launceston, Dunphey entered broking with clients from her time in property management, who were often looking to refinance. As for clients since then, she's found that "brokers attract people in similar positions to themselves" – in her case busy, time-poor people who have an understanding of finance and need answers to more fundamental questions, such as 'what are we doing; how are we going to get there; can we do it quickly?' Her business partner Carrie Twine handles first home buyers, having only recently become a homeowner herself.

At LESC Financial Services, Wu ended up targeting a far from obvious group. Indeed they were a most unlikely choice for a new brokerage still building its reputation. She deals predominantly with foreign investors, mainly from China, Thailand and Hong Kong. Her language skills give her an advantage here, but she found these clients "mainly by chance; initially we'd deal with Chinese buyers based in Australia, our friends and families, and they started to refer their friends in China … those clients in China began to refer their [real estate] agents to us, and we began to participate a little more by going to China".

Wu now makes several trips to China a year, in addition to running Chinese newspaper adverts in Brisbane and maintaining a presence on Chinese social media site WeChat.

For all three brokers, referrals are important for generating leads, and at Equatorial Finance Solutions they have helped diversify the brokerage's client base, Wong explains. Through an accountant he deals with mumand-dad clients, self-employed people and farmers. "You never know where it leads," Wong insists. "My attitude is you don't shut doors on people, because you don't know who they know, especially in Adelaide."

SUPPORT FOR NEW BROKERS
"You can never get enough support for the first year because it's the toughest," reckons Sophia Wu, recalling LESC Financial's first year in business. That might be true, but there is extensive support available, beginning with your aggregator BDM/PM.

"My role is to support my portfolio of brokers with pretty much whatever they need support with," Choice PM Timothy Schneider explains. That includes helping brokers with lender relationships, software compliance, and more, he says. "At Choice we make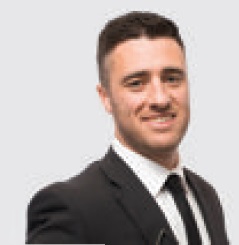 a very conscious effort to be proactive, [with] analysis on our personal CRMs; we track visitations, appointments, follow-ups, etc."

Kirsty Dunphey of UpLoans is one of Schneider's brokers and has found his support invaluable. "I consider him a real partner in our business, but we don't have to pay him, so that's great!" She's also learnt a lot from other brokers in Tasmania, including spending time in other brokers' offices. "We couldn't have asked more from the local broker community," she says.

Looking to the future
Equatorial Finance Solutions is now into its second year in operation, as is UpLoans; LESC Financial has just passed its third birthday. While it's the fi rst year in business that gets all the attention, each year brings new challenges. In fact UpLoans co-founder Dunphey thinks the second year is the most challenging. "It's like the fi rst year of having a baby," she explains. "You're running on adrenalin; you don't have as many clients as you'll have in that second year."

As business has picked up, balancing UpLoans and family commitments has become much harder for Dunphey. "That's when your with a good livelihood. At Equatorial Finance Solutions, Wong is also looking to bring on extra brokers, providing they respect the brand. "The people I bring on understand the brand is my livelihood; the brand puts food on the table for my family." Finally, at LESC Financial Services, Wu wants to diversify the brokerage's portfolio, while stepping away from front-line sales to further develop the business.

For all three brokers, the memory of starting up is still fresh, and has affected how they advise their new brokers. "Do the research; go out your own; chat to different brokers and franchises," advises Wong. "Even now I say to the brokers I bring on: 'Go chat to someone else before you make a decision, because I don't want you to regret something when joining me'."

Starting a brokerage is undoubtedly a challenge, but few regret making the move to broking, Schneider believes. He says: "Six to nine months in, for every banker that I've ever recruited, the penny has dropped: 'Why haven't I done this earlier?' The biggest misunderstanding for bankers is how amazing the opportunity to be a broker is."

A MESSAGE FROM OUR SPONSOR
There has never been a more exciting time to join the mortgage broking industry. Brokers' share of the home loan market has firmly passed the 50% mark and the broker proposition is stronger than ever, as brokers help borrowers navigate the increasingly complex home loan market.

At Choice Aggregation Services, we work with brokers who are both new to industry and well seasoned. Our customisable, full-service proposition allows brokers to determine exactly what level of support they need. Working with new-to-industry brokers is something we are passionate about. Some of our new brokers join us from completely different career backgrounds, while others are experienced bankers looking for a change. No matter their background, fresh talent brings new ideas, fresh motivation and vigour to our broker network.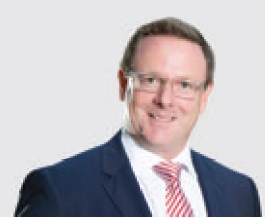 The formative years of any new business are of course integral. Our network of partnership managers works closely with our new brokers to support them as much as they need during those first years in business. Our culture of knowledge-sharing means we also encourage our brokers to learn from each other and share tips and strategies for best practice and quality business systems through both formal and informal peer-to-peer learning.

I hope you enjoy this dedicated feature on how new brokers are achieving business growth, and I'd like to wish every success to all those new brokers joining our industry's ranks. The opportunity is huge and it's there for the taking.

Stephen Moore CEO, Choice Aggregation Services