This week's Allianz BDM for Sydney has been in the industry for a decade.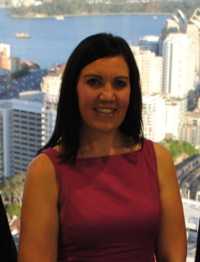 Allianz BDM for Sydney, Louise Finlay has been in the industry for a decade and also travelled all over the world.

BDM in the spotlight asks a different BDM the same seven questions – giving you a weekly insight into the lives of some of the top BDMs in the country.

How often do you see brokers in a week?
The time I spend with brokers varies from week to week. One week I may see hundreds of brokers at an industry event or Personal Development day, while another week I may meet with smaller groups or individual brokers to discuss the Allianz Mortgage Broker Referral Program and we can help integrate the program into their business.

What do brokers want most from you?
Brokers are always interested in hearing about the Allianz Mortgage Broker Referral program and how we can work with them to improve their value proposition and deliver a seamless experience for customers. I am also available to answer their questions as quickly and accurately as possible.

What is your favourite part of the job?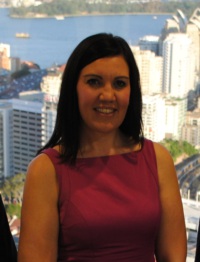 The industry we work within is full of truly great people who are like minded – I love that ! I love working for a company like Allianz who wants to grow and get things done (like me). I also love that everyday is different and I am always meeting new and interesting people.

What distinguishes the best brokers you deal with?
The best brokers are those who are passionate about their business, their team and their clients. I am always amazed at how well they adapt to the changing environment around them as well as have solid processes in place to consistently deliver excellent customer service.

Describe your ideal weekend
A few drinks after work on a Friday night, a day at home on Saturday with my little family doing all the domestic things we have to do, then a day trip somewhere on Sunday to have coffee or lunch with my husband (and usually the dog).

What's the strangest lending scenario you've ever encountered?
In insurance we see it, but probably none that I could mention.

How do you like your steak done?
Depends on my mood … usually well done.

Every Wednesday we'll feature a different BDM from across Australia. If you'd like to be included, please email the editor.