This week's BOQ BDM for NSW was a finalist for the best non-major bank BDM at the recent Australian Mortgage Awards.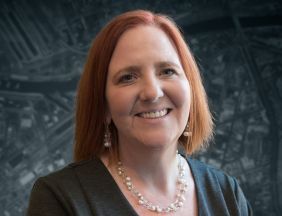 BOQ BDM for NSW Heather Gallagher, has been with the bank for 19 months and has worked in the banking industry for 12 years.

BDM in the spotlight asks a different BDM the same seven questions – giving you a weekly insight into the lives of some of the top BDMs in the country.

How often do you see brokers in a week?
I visit between 10 to 15 brokers a week. I cover Northern NSW and Sydney so I can be found just about anywhere, especially if there is coffee.

What do brokers want most from you?
I find that brokers want three things from a BDM.
Answer your phone (or call them back quickly) and answer their emails promptly. Never lose sight of the fact that they have a customer at the end of the transaction that they need to get back to as well.

Know your products and policy. A good BDM is there to help them get a deal across the line.

Follow up; do what you say you are going to do.
What is your favourite part of the job?
I have a few favourite things. First and foremost is getting to know my brokers. I use our Broker Needs Review Process to take the time to really understand their business and look for ways that BOQ can fit. I get a lot of enjoyment out of these conversations.

I am passionate about finding non-traditional ways to add value to my brokers. I see myself as a partn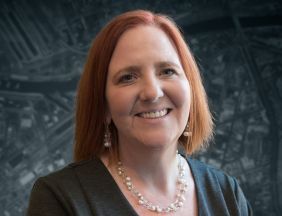 er in their business. I've been running sessions with aggregators and broker groups on a variety of topics such as " How to overcome client objections and questioning techniques" and "How to prepare a loan for submission to a lender and broker notes to lenders". I will be presenting to an aggregator throughout the country at their PD days in December on client retention post settlement. I am also involved in the roll out of our Broker Branch Engagement Project which we are trialling here in NSW and the early results are great. Our brokers and their clients are really happy with the outcomes we are achieving.

Oh and did I mention coffee?

What distinguishes the best brokers you deal with?
They have good structure and surround themselves with good people. They are also always looking for the next opportunity to learn and to grow their business. This is where being a true partner in their business can benefit us both.

Describe your ideal weekend.
Fishing on Lake Macquarie on a Friday night with my partner or camping and getting away from it all.

What's the strangest lending scenario you've ever encountered?
I have seen a lot of crazy things during my 12 years in the industry, but I think my strangest was when I first started as a bank lender all those years ago. My very first client was a refinance and he turned up two hours early for the appointment. When I asked him why he told me it was because the sheriff had just paid him a visit and changed the locks on his house. He left it a bit late I think!

How do you like your steak done?
I can't eat steak so I would order the Salmon.

Every Wednesday we'll feature a different BDM from across Australia. If you'd like to be included, please email the editor.