This BDM says being responsive to brokers is very important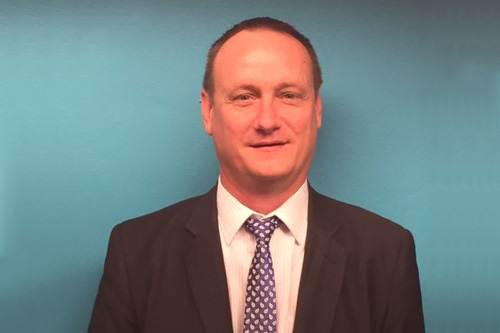 BDM in the spotlight asks a different BDM the same questions – giving you regular insights into the lives of some of the top BDMs in the country.
Name: Grant Cousins
Years in the industry: 20+
Company: Teachers Mutual Bank Limited
Location: Perth
What did you do before entering the industry?
I've been in banking and finance most of my working life. I had a four-year spell mowing lawns and gardening (great for losing weight and getting a tan) prior to entering the broker space in 2001.
How often do you see mortgage brokers in a week?
At the moment, most of my work is done on the phone or email of course. Pre-COVID I would average about 10 visits a week to our broker partners.
What do mortgage brokers want most from you?
Brokers are excellent operators, in general they just go about their business getting the job done. If a mortgage broker contacts me, it's generally because they need some assistance. So I think offering availability and responsiveness to brokers are most important.
What is your favourite part of the job?
I love getting deep into situations and problem solving. So, working through difficult scenarios and finding ways to get deals done. It's always satisfying to help brokers and their clients get to the result they are after. It's not always possible to get every deal done, but if I believe in the deal then I'm more than happy to "go into bat" for it.
What distinguishes the best brokers you deal with?
Care for their clients, and for the quality of the loan submissions.
What's your ideal weekend?
Other than being on holiday, spending time with family. We are a close family but as our adult children have started spreading their wings it's great to spend time with them over the weekends. A BBQ, pizza night, a nice Shiraz or SSB, some board games (my kids seems to find some really out-there games) and if there's cricket or the Fremantle Dockers on the TV, then all the better!
What's the strangest lending scenario you've ever encountered?
When I was broking, I once had a deal fall over at settlement because the vendor was deported. The very next week, I had another settlement fall over when the security property burnt down. Glad it didn't come in threes.
What's your top time-saving tip and how much time does it save you?
Email templates. While every situation and scenario is different, there's a lot of repetition in our job. Having email template responses ready to go (whether that be for accreditations, escalations, scenarios) saves retyping the same information over again.
What's your favourite meal?
It's not very classy I know, but chicken nachos with plenty of sour cream and guacamole is right up there for me.