New record set as one Sydney based broker writes 15 loans totalling $520,345,000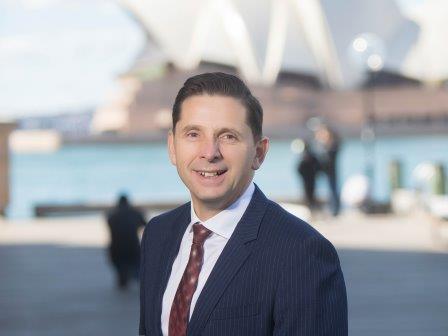 New record set as one Sydney based broker writes 15 loans totalling $520,345,000
George Giovas, of Axius Partners, has been named as Australia's top commercial broker in MPA's Top 10 Commercial Brokers Report, sponsored by
Westpac
.
Based in Sydney, Giovas wrote 15 loans totalling $520,345,00 over the 2016-17 financial year, setting a new record for the highest amount written by an individual commercial broker.
Giovas describes Axius Partners as an "old-fashioned merchant bank", split between funds management and advice and broking. The team deals with development finance, including apartments, hotels and 'work-outs', a favourite of Giovas', because "someone else has stuffed up and you're there to fix it; banks really respect that and that gets you cross-pollination into the future as banks think of you to send clients to."
Prior to setting up Axius Partners in 2011, Giovas was ANZ's global head of property, managing a team of over 150 people and a $40bn balance sheet.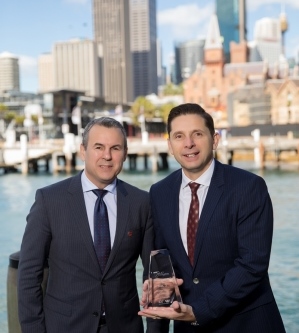 Top commercial broker George Giovas (right) is presented with the trophy by Westpac's national manager of strategic partnerships Milton Urriste
Development finance
2017's Top 10 list was dominated by brokers specialising in development finance.
In second place was Ben Wardley of Right Angle Group and in third place was Kevin Wheatley of Bayside Residential & Commercial mortgages, major development finance players in Brisbane and Sydney respectively.
However, the Report also included business lending brokers including Jamie Giles of
Astute
Financial, Daniel Green of Green Finance, Mark Churchill of Allfin Finance and Glen Barnes of Barnes Finance Solutions.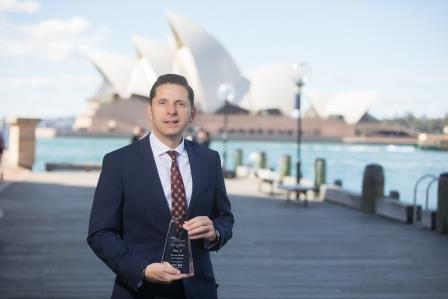 Tough lending conditions
All of the brokers in this year's Top 10 noted that lenders are changing and in most cases reducing their appetite for development finance.
APRA is pressuring banks to reduce their exposure to residential developments through tougher conditions and reluctance to lend to inexperienced developers. This, in turn, has led to a rise in non-bank and private funders, with some brokers even setting up their own warehouse operations to lend to projects.
MPA will be running two special reports on Tuesday and Thursday exploring the problems facing commercial brokers and developers, covering regulation and the evolution of commercial lending.
2017's Top 10 Commercial Brokers:
1
George Giovas,
Axius Partners Pty Limited, $520,345,000
2
Ben Wardley,
Right Angle Group, $201,326,183
3
Kevin Wheatley
, Bayside Residential and Commercial Mortgages, $198,682,654
4
Marwan Rahme
, Kanebridge, $147,692,010
5
Jamie Giles
, Astute Financial – Springhill, $125,034,502
6
Jason Arnold
, Quattro Finance & Advisory, $118,615,199
7
Daniel Green
, Green Finance Group, $100,026,764
8
Mark Churchill
, Allfin Financial Services Pty Ltd, $99,559,979
9
Danny Luu
, Pagoda Finance, $91,666,508
10
Glen Barnes
, Barnes Finance Solutions Pty Ltd, $91,559,000
A full report, including interviews and tips from the top ten, can be found in issue 17.11 on MPA magazine, on desks now