But one expert maintains this is not only a band-aid solution – it is the wrong one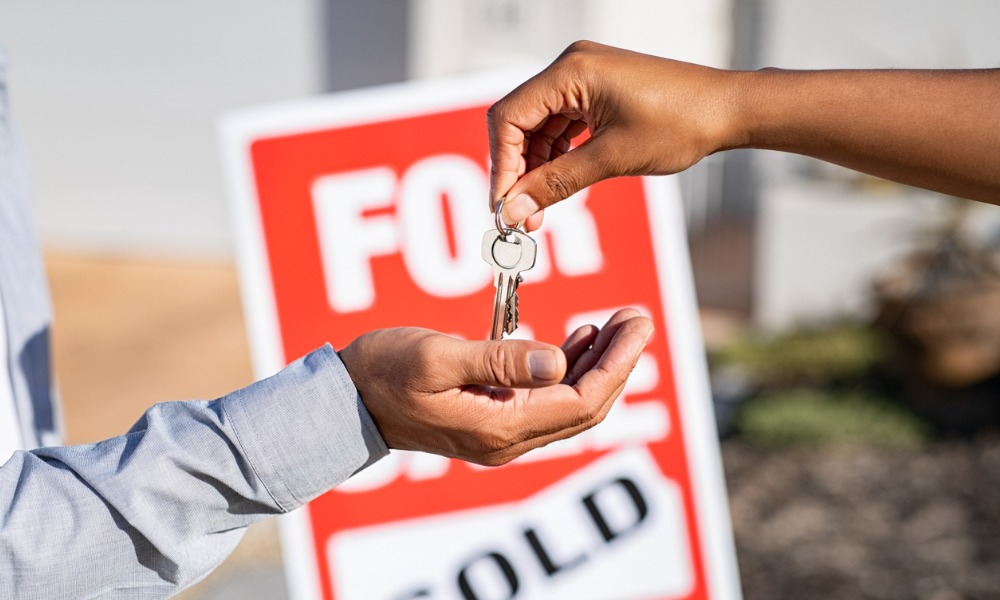 Aussies are calling for their government to follow Canada's lead and introduce its own ban on foreigners buying property, despite expert opinion leaning towards this being a band-aid solution.
Canadian Prime Minister Justin Trudeau first proposed his two-year ban on foreigners buying property during the 2021 election campaign. He presented it as a direct solution to the housing crisis and soaring prices of goods then hitting the North American country.
Houses shouldn't sit empty when so many Canadians are trying to buy a home. So, we're going to ban foreign ownership in Canada for the next two years, and tax the existing vacant, foreign-owned properties.

— Justin Trudeau (@JustinTrudeau) September 7, 2021
The two-year ban recently took effect, allowing only specific classes of foreigners, such as permanent residents and refugees, to buy homes while prohibiting all others from doing the same.
Trudeau's drastic move was met with enthusiasm from Australians, who have long been sinking into a housing crisis of their own. Resounding approval on social media included hopes that vacant home taxes as well as taxes on full-time Airbnbs could be imposed on top of a similar, two-year ban, news.com.au reported.
Read more: A 'tsunami of homelessness' about to hit Australia
A study by the MasterCard Economics Institute found that the mortgage burden took up 177.5% of a household's disposable income, while the Australian's median house rent had risen to an alarming $520 a week.
Despite the housing crisis obviously plaguing the country, PropTrack director of economic research Cameron Kusher maintains that Australia following Canada's lead is the wrong way to go about solving its housing problem.
For one, Kusher said Canada's prohibition on foreigners could end up having the opposite effect on housing affordability in other countries.
Canada is extremely popular with foreign buyers which is likely to mean they shift their investment $s elsewhere (like Australia) https://t.co/9xbCge4lEQ

— Cameron Kusher (@cmkusher) January 2, 2023
"We know that Canada has been one of the most popular places for investment for foreign buyers, particularly Toronto and Vancouver," Kusher told news.com.au. "… If for the next two years people can't invest in Canada, they'll look for alternatives."
While Kusher recognised that Australia had a housing crisis similar to if not graver than Canada's, he maintained Canada's solution was not only the "populist" path but the "wrong" one.
"Canada has their reasons for going down this path; I don't think it's a particularly sensible reason," he said. "Certainly, foreigners have more buying power than first-time buyers. But I don't think it's the crux of the issue. These things do tend to play up on xenophobia a bit."
Kusher's alternative would have Australia's government – as well as Canada's – increase housing stock by building more houses. This would give the market supply a chance to keep up with demand and slow down rising home prices.
"Foreign investment is [just] a small part of the housing market," Kusher said.
In fact, foreign investment in housing is already controlled by current Australian regulation.
In order to ensure foreigners do not actually deprive Australian residents of viable home opportunities, current rules only allow non-Australians to buy residential properties that are either new buildings or vacant lots. Non-Australians are not allowed to buy existing houses or units unless they renovate them in such a way that ultimately increases housing stock – such as turning a house into a duplex – news.com.au reported. In addition, Australia's Foreign Investment Review Board assesses and charges foreigners looking to buy property in Australia.
Early in 2021, as Australia's property market boomed, a NAB survey found that only 3.7% of new home sales and 2.2% of established home sales were made to foreigners buying property.
Read more: Soaring property prices drive household wealth to record level
Last year, the University of Technology Sydney found that 80% of Australians blamed foreign – and especially, Chinese – buyers for the rise in home values.