Record-low rates and government initiatives keep housing activity buoyant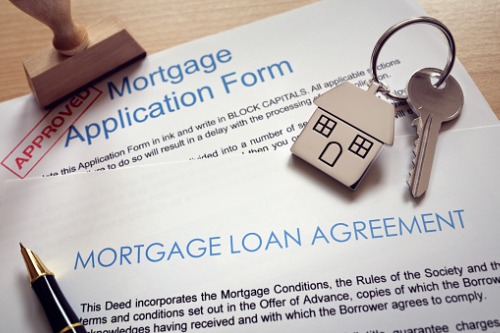 The average size of new-home mortgages in Australia hit a record high in November, according to a new report.
The value of new loan commitments for housing rose 5.6% in November, according to a report by online broker CommSec. Owner-occupier loans rose 5.5% to a record high of $18.34 billion. The number of owner-occupier first-home buyer loan commitments was up 3.1% in seasonally adjusted terms to an 11-year high of 13,905, or 41.6% of all loans.
The average size of an Australian home loan to buy an existing home hit $528,800 in November, a record high. Mortgage amounts are at record highs in New South Wales, Western Australia and Tasmania, according to CommSec.
Record-low mortgage rates and government initiatives have kept housing activity buoyant across the country. Home prices are rising, while new-home sales have hit 10-year highs. New mortgage approvals hit record highs in November, rising 19.6%, as the easing of lockdown restrictions in Victoria accelerated mortgage demand.
Read more: New CBA research shows Australian homes now biggest in the world
"Sentiment towards the housing market is strong," Ryan Felsman, CommSec senior economist, wrote in the report. "In fact, a record 67 per cent of the 20,353 respondents to comparison website Finder's Consumer Sentiment Tracker survey in December said now is a 'good time to buy' a property."
Meanwhile, the "time to buy a dwelling index" in the Westpac-Melbourne Institute consumer confidence gauge for December was just below its previous high, reached in November.
"Of course, owner-occupiers are particularly sensitive to fluctuations in housing affordability," Felsman wrote. "While the Covid-19 housing recovery is well underway – pushing up house prices in particular – first home buyers are still keen on home ownership."
Loans to build new homes spiked a massive 99% year over year thanks to the government's HomeBuilder scheme, various state government programs and low interest rates.
"The November lending figures confirm the resilience of the housing market, with investors, first-home buyers and owner-occupiers all active in the market, said Adrian Kelly, president of the Real Estate Institute of Australia. "With limited stock and strong demand driven by a record-low interest rate outlook, the market is likely to remain buoyant for the coming 12 months, defying the doomsday forecasts of last year."