The leaders of three large brokerages explain how ASIC's shadow shopping will - or won't - affect their businesses

The leaders of three large brokerages explain how ASIC's shadow shopping will - or won't - affect their businesses
ASIC'S SHADOW SHOPPING
Brokers will be shadow shopped by ASIC as part of the same process that led to last year's Review of Mortgage Broker Remuneration. The objective was to better understand how brokers operate, ASIC senior executive leader
Michael Saadat
told MPA-sister title Australian Broker. "While broker remuneration practices may have an impact on home loan choice, ASIC recognises that a range of other factors in uence which home loan products are purchased."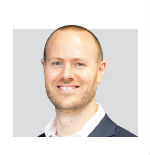 Otto Dargan
Managing director
Home Loan Experts
"Shadow shopping is something that lenders, aggregators and ASIC have been doing for some time. I know that we've been mystery shopped several times and likely several more that we're not aware of.
"Stepping up these kinds of activities is something we should welcome, as if we're not meeting ASIC's expectations it's better to know sooner rather than later.
"It's likely that ASIC, aggregators and lenders will do more to monitor the industry; however, if they want to raise standards, then this is a misallocation of resources. They need to start focusing on reducing complexity. Where policy, process, pricing and compliance become unworkably complex, then the best brokers will struggle, let alone somebody new."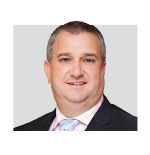 Alan Hemmings
General manager
Oxygen
"I tend to agree with the associations, in that any process that demonstrates the good work that our brokers do should be welcomed. I understand the concerns regarding disruption to business; however, speaking to one mystery shopper who can then provide feedback on the excellent work our brokers do is worth the time, particularly if it overcomes this continued negativity about dealing with brokers.
"Regarding misinterpreting comments, etc, provided the brokers are following correct processes and documenting conversations, ensuring they can support recommendations for products and lenders, I do not believe we have anything to fear.
"Ultimately, I believe the mystery shop will have a minimal impact on our business."
Tracy Kearey
Managing director
Home Loan Connexion
"Well-educated and professional brokers who are doing the right thing have nothing to fear from ASIC's shadow shopping exercise or media speculation. After all, the concept is nothing new, with many industries before us having faced similar scrutiny.
"The education and training standards we have in place, along with compliance monitoring measures, ensure brokers in our network document the entire loan process and address all disclosure requirements. Experienced brokers who follow the correct processes – being thorough with their questioning, fully considering their clients' objectives, verifying fi nancials and presenting product choices that match the needs of their clients – should see no disruption to their businesses."