Bank is "deserting communities around Australia" by shuttering even more branches, says union spokesperson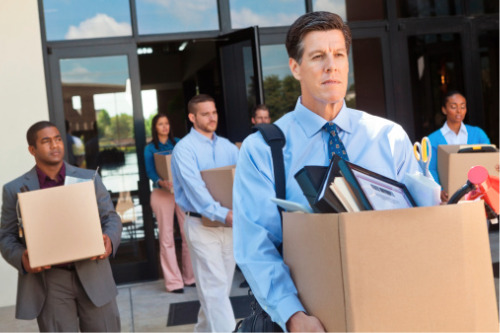 ANZ is closing branches faster than any other major bank, with the bank confirming Monday that it will shutter another 15 locations by October.
With those closures, ANZ will have closed around a quarter of its branches since the beginning of last year, according to a report by The Australian.
Many of the branches slated for closure are in rural and regional areas, according to a statement by the Financial Sector Union (FSU). The upcoming closures will affect 54 ANZ employees.
The upcoming closures will bring the number of branches shuttered since January 2020 to 146, according to The Australian. That's only 40 less than the total number of branches closed by ANZ in the previous five years.
Last week, ANZ CEO Shayne Elliott told the Standing Committee on Economics that the bank had 570 open branches at the start of last year. In confirming the closures Monday, an ANZ spokesman said the bank still had "approximately 400" branches across the country.
In New South Wales, the bank will close locations in Forster, Cooma, Ulladulla, Salamander Bay, Casino, Cowra, Cootamundra, Leeton and Kempsey, according to The Australian.
In Victoria, branches in Bacchus Marsh and Lakes Entrance have been slated to close. In Western Australia, branches will close in Wongan Hills, Bassendean, Baldivis and Beverly.
FSU national secretary Julia Angrisano blasted the planned closure, saying ANZ was putting profits over people.
"The ANZ takes the cake as the worst performer when it comes to deserting communities around Australia," Angrisano told The Australian. "This is a bank which lives up to the Banking Royal Commission's description of banking as being driven by greed and short-term gain."
Read more: Bank branches closing at fastest rate in 20 years
Angrisano said the remote locations of many of the closing branches would force customers to travel long distances to visit branches in other towns, and that many of the employees affected by the closures would not be offered other positions.
"If you live and work in a regional town, your opportunities for redeployment are virtually nil," she said.
Katherine Bray, ANZ managing director of retail, told The Australian that the bank would retain as many employees as possible, and that a past employee care fund would be available for those who fall into financial hardship if they are unable to be redeployed.
"We announced the closures to employees last week, and we will seek to retain as many of them as we can – particularly with increased demands on other areas of the bank that could benefit from their skills and experience," Bray said.
This will be ANZ's second round of closures this year, following the bank's decision in February to shutter 27 branches.
Elliott told the Standing Committee on Economics last week that the bank's spate of branch closures was due to "the astonishing, rapid rate" of change in customer behaviour.
"Going to a bank branch is like going to the dentist," he said. "You know you have to do it, but you don't really want to do it. And the reality is now you don't have to, because we have all these fantastic digital tools; we have home loans specialists that will come to your house."
Elliott said that thanks to the shift to digital, ANZ had seen branch traffic drop "at an alarming rate," with the average branch foot traffic falling between 10% and 20% per year "for a number of years."
But Angrisano said that pushing customers to digital is part of major banks' business model.
"Shutting branches in regional areas does not reflect the true needs of bank customers," she told The Australian. "They need to be able to transact the full range of banking and financial services in branches close to where they live. And we know the community is not ready for managing their finances online because one third of bank customers either don't have a computer, do not have sufficient skills, or are not interested in taking up online banking."

Ryan Smith
is currently an executive editor at Key Media, where he started as a journalist in 2013. He has since he worked his way up to managing editor and is now an executive editor. He edits content for several B2B publications across the U.S., Canada, Australia, and New Zealand. He also writes feature content for trade publications for the insurance and mortgage industries.
LinkedIn
|
Email