ANZ CEO Mike Smith address the 'challenging' conditions in Melbourne and Sydney… This Aussie city is the world's most liveable… Baby boomers moving out to regional centres, the coast…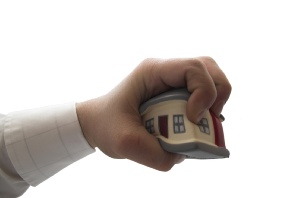 ANZ chief cautious over Melbourne, Sydney
Mike Smith, chief executive of mortgage lender ANZ says it is treating the housing markets in Melbourne and Sydney "very cautiously" as he spoke to analysts about the bank's loan book. Acknowledging the "challenging" conditions especially with the disparity between supply and demand in parts of Australia's two hottest markets. He said that the housing market elsewhere is not facing the same pressures.
This Aussie city is the world's most liveable
The Intelligence Unit of The Economist has published its annual survey of the most liveable cities in the world. The survey looks at 140 cities and ranks them according to stability, healthcare, culture and environment, education and infrastructure. For 2015 the report Melbourne has been awarded the accolade of most liveable with a score of 97.5 out of 100, beating second-placed Vienna into second place by 0.1 per cent. Adelaide also receives a top 5 placing, tied with Calgary in 5
th
place on 96.6 per cent. Vancouver and Toronto are 3
rd
and 4
th
.
Baby boomers moving out to regional centres, the coast
Baby boomers are moving to regional centres and the coast according to new data. The Australian Bureau of Statistics has revealed that in 2014 coastal areas and regional centres had the highest proportions of baby boomers (48-67 year olds) although 63 per cent of the demographic overall still lives in the capital cities.
Denise Carlton from ABS says the so-called sea-change areas are popular with older Aussies: "Topping the list was Benalla Region, in north-eastern Victoria. Nestled between the regional centres of Shepparton and Wangaratta, Benalla Region had the highest proportion of Baby Boomers (40 per cent) of any area in Australia."
"High proportions of Baby Boomers were also found in several areas close to the coast, including Bega-Eden Hinterland and Eurobodalla Hinterland on NSW's south coast, Magnetic Island off the Queensland coast and Bruny Island - Kettering in south-east Tasmania, all at 38 per cent."
Generations X and Y (28-47 year olds) are found in largest numbers in the capital cities but also in regional areas such as Darlinghurst in inner Sydney and the Western Australian mining area of East Pilbara (both over 51 per cent). Those aged 8-27, known as the iGeneration are most likely to be found near educational centres such as Acton in the ACT near the Australian National University – 76 per cent of the population there are from that demographic.