Paul O'Regan of LJ Hooker Home Loans explains how their new model goes beyond traditional broker networks and mortgage managers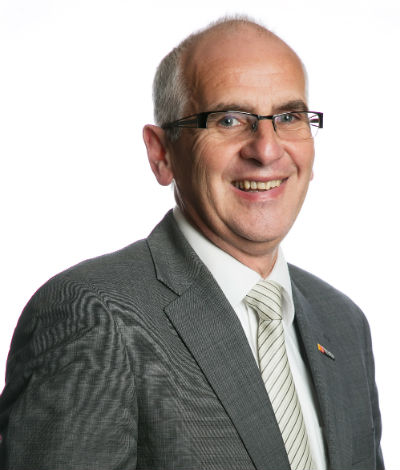 Paul O'Regan of LJ Hooker Home Loans explains how their new business model goes beyond traditional broker networks and mortgage managers

MPA: What is changing at LJ Hooker Home Loans?
PAUL O'REGAN: Lots of change. We've come out with a new business model, which is pretty unique in the market: it's not a broker model, and it's not a mortgage manager model either. It's something pretty unique in that we'll just be using three funders, Advantedge, Macquarie Bank and Pepper, and that'll be it. It'll all be white label; it'll all be LJ Hooker.

What we've done is gone for extremely large territories; we only want a maximum of 60 franchisees around Australia. From my point of view, why we've come up with this is I want to help the franchise owners in my business, and when you've got 60 it is very easy to help with the support team I've got, in strategy, growth and recruitment, but with the bigger models it gets pretty difficult.

We're going to be very focused on the customer experience side of the business, making sure we get repeat business and our customers are satisfied as much as they can be to do that. Part of the model is local digital marketing with SEO and SEM; we're tailoring that to each of the franchise owners rather than just doing a LJ Hooker national campaign, to ensure they become known in their local markets.

The business is going to be very much like-for-like with the real estate business ... so they can form a really strong relationship and partnership with the real estate side of the business, which has been going okay but certainly not setting the world on fire in terms of the number of referrals we've received, which we can get from this new model.

We certainly don't want to be the biggest, with 60 franchise owners, but we want to make sure we become the most trusted and admired home loan provider.
"We certainly don't want to be the biggest, with 60 franchise owners, but we want to make sure we become the most trusted and admired home loan provider"
PREPARING FOR THE BEST
Of the various local marketing campaigns being planned by LJ Hooker Home Loans, one of the most unusual is their collaboration with digital marketing agency Peazie. Paul O'Regan first noticed Peazie's work at the AFL, when a spectator won $50,000 by kicking a ball into a tyre. "I'm sitting at home going 'how the hell can they afford to give away $50,000?'" O'Regan recalls. The reason was insurance: companies pay a regular premium and then the insurance pays out if somebody wins the competition. Insurance is used extensively by game shows and other competition events. LJ Hooker has already run competitions as part of marketing campaigns on the residential side; in one competition, customers could win a house. O'Regan says they're looking to run multiple competitions to promote LJ Hooker Home Loans.

MPA: What sort of brokers are you looking for, who would suit those large territories you're offering?
POR: First, alignment with the brand: we do have an iconic brand, although it's been skewed to real estate rather than home loans. Outside of the majors we're sitting in the top 10 in terms of the size of our loan book, about $5bn, but not a lot of people know that.

We want them to build a medium to large home loan business, in terms of what's out there in the marketplace at the moment, and we want brokers who are really focused on the customer experience side.

We'd like to get the 60 territories filled tomorrow, but we're not in any hurry; we'd like to make sure we get the right culturally aligned people … we're looking at getting people as quickly as they can to their first $100m loan book size and then helping people grow their loan book to $500m over the medium term of their franchise.

"Outside of the majors we're sitting in the top 10 in terms of the size of our loan book, about $5bn, but not a lot of people know that"
MPA: In terms of experience, do you have any specifications for potential franchisees?
POR: Current brokers that are looking for an opportunity to grow their business and in the current environment are fi nding it hard to get leads. We've got potential through the real estate network; we've got local digital marketing; we've got a really good partnership with CoreLogic with regard to lead generation.

The other source we're not afraid of is people who want to start in broking and have really good small business experience and runs on the board. We've had some really good success, in previous roles that I've been in, with people with really good people skills and business acumen that can join and really grow the business.

MPA: What are the costs involved for brokers that want to join LJ Hooker Home Loans?
POR: There's obviously the capital required to keep the business going in the fi rst few months, pending settlements. That'll depend on what the personal expenses are and what the initial business expenses are. There is capital required within that fi rst 12 months to set up a shopfront; signage, for example, is only a couple of grand.

There's also an initial franchise fee of $15,000 which covers the start-up packs and inductions to come into the business. [From that point on] it's a traditional model in terms of upfront and trail [commission split]; there's no variance in regard to that.

MPA: You say LJ Hooker Home Loans is neither a broker nor a mortgage manager. Would you say this is closest to the RAMS model?

POR: RAMS had their own product, through mortgage-backed securities; this isn't. However, in terms of the customer seeing LJ Hooker loans and LJ Hooker business cards, you could make a comparison. We want the customer to feel part of a brand; we want franchisees to be part of this brand too.

We love that brand because, from our point of view and the information we're getting from some of the funders, loan life appears to be greater for a white label product versus a traditional broker product. We want the broker to know you're part of the brand; these are your customers, and everything is headed up by LJ Hooker Home Loans and XYZ franchise and we want to keep that relationship as close as we can, so we can continue to service that customer.

MPA: In terms of the products you'll be offering, are we talking about vanilla home loans?
POR: Anything that Advantedge and Macquarie Bank offer at the moment: fixed rates, investments, variable rates, and we'll also have Pepper on board by the end of March, who obviously offer low-doc products as well. For us the reason we chose Advantedge, Macquarie and Pepper was they provide that full suite of products that's required by a customer.

MPA: Will your product suite include commercial products?
POR: No; commercial is outside of that, but if people want to do commercial we're not opposed to them continuing to do commercial with the current arrangements they've got.

MPA: Will franchisees have privileged arrangements with LJ Hooker real estate offices in their local area?
POR: What they will have is the ability to form a relationship straight away with these real estate offices. We've got the ability to introduce them to the franchise owner and the franchise owner's team.

Having the LJ Hooker branding helps on the franchise owner's side. We are looking for like-for-like broking and real estate businesses; real estate with their property management and brokers with their loan book, to work together and leverage off each other in their local community. We will be introducing all franchise owners to real estate offices in their loan area, and providing training, skills and tips to maximise referrals from their offices.

MPA: Are LJ Hooker real estate offices locked into referring to LJ Hooker Home Loans offices, and vice versa?
POR: It's not mandatory, no.

MPA: You say offshore processing will be offered to all franchisees. How will this help brokers?
POR: What we've tried to do is look at a business model that'll free up franchisees and loan writers to do what they do really well, which is sales and relationships and strategy. We've enabled them to do some administration and processing offshore, working with a company called Boutique Outsource Solutions, who are pretty well known. We've contracted two staff already and commenced a pilot … this is one way to reduce the time constraints franchisees have with administration and processing, at a pretty competitive cost.

MPA: Will offshore processing be an optional extra for franchisees?
POR: No, it's mandatory for anybody new coming in.

MPA: How will you be marketing LJ Hooker Home Loans to consumers?
POR: It's very, very much a local, digital approach. We've also just released our new website, which is pretty cool, state of the art. We've got one of the best calculators out there right now; if you're new, you'd hope it would be that! Certainly in terms of search engine optimisation, we've got really good capabilities, both on the website and on a local level.

MPA: How would you like LJ Hooker Home Loans to develop over the next two years?
POR: The key for us is just getting the right franchise owners on board. Whilst we'd love to have them tomorrow, we're going to be very patient and make sure we have the right people. I've been in franchising now for 20 years and it really is a cultural, personalbased relationship that you've got to have with these people, and if you haven't got that, it's pretty difficult.

Really it's about filling our territories, in terms of recruitment, and also getting the business model bedded down, and getting those relationships with our business partners, to help them grow their businesses and our businesses in turn.

We don't want to be the biggest; we just want to make a really positive difference to the franchise owners and their teams whilst they're part of us, and therefore helping us grow our business.

I've got a really good team that I've put together in the past three months, all handpicked, and they can support franchisees and understand the franchise culture, to help those people grow.
"I've been in franchising now for 20 years and it really is a cultural, personal-based relationship that you've got to have with these people"