Bill Papas says he can't return unless he gets more cash to fund his lifestyle and a return ticket to Greece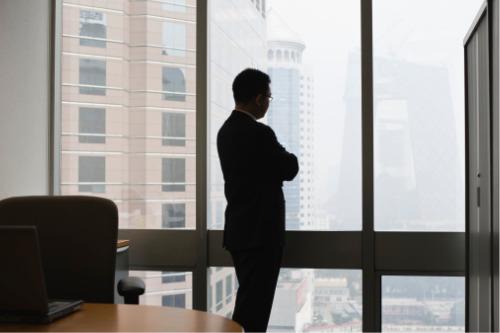 The man allegedly behind a $400 million fraud against Westpac could be facing contempt of court charges after being accused of repeatedly ignoring court orders.
Bill Papas, head of Forum finance, is also refusing to return to Australia unless he gets more money to fund his lifestyle and return tickets to Greece, according to a report by The Sydney Morning Herald.
Papas and Forum Finance have been accused of forging signatures and falsifying documents to bilk the major bank out of at least $400 million in loans.
Westpac was in court on Thursday, asking again for a list of Papas' assets – which he has repeatedly promised to hand over without actually doing so, according to the Herald. Papas has also repeatedly promised to return to Australia, but remains in Greece.
Westpac's lawyer, Jeremy Giles SC, said he would not apply for a contempt of court order yet, but said that Papas' behaviour was "beyond not good enough," and that evidence provided to Westpac by Papas' legal team was "singularly unreliable" – although Giles made a point to blame Papas, and not his lawyers, for that.
Giles said he was reluctant to ask for a contempt of court order while Papas was out of the country. He also said he wanted Papas to file a defence in the matter, as he wanted a substantive judgment so he could have it registered and enforced in Greece, the Herald reported.
Giles also said he was troubled to hear reports that Papas had been joined in Greece by his girlfriend, Louise Agostino. The court had heard previously that Agostino was arranging Papas' return to Australia.
"Instead of arranging his return, she was successfully arranging her departure," Giles said.
Read more: Papas, Forum committed more than 100 separate frauds, Westpac says
Federal Court Justice Michael Lee pressed Papas' barrister, Jim Johnson, over his client's behaviour.
"I made it clear that it was entirely unsatisfactory and gave your client one more change," he said.
Johnson told Lee that Papas still intended to return to Australia and was preparing a formal list of his assets and liabilities. He also told the court that Papas wanted spending money and a return ticket to Greece.
"I sought instruction from my solicitor, who instructs me that Mr Papas told him last night that he is returning but he needs increased money for living expenses and a return ticket paid for," Johnson said. "He can't get a flight without money, and flights are limited."
Papas' lawyers also blamed his repeated failure to produce a defence or a list of assets on technology issues as he traveled across Greece, the Herald reported.
Lee was having none of it.
"I consider it to be a persistent flouting of the orders of the court for no demonstrated reasons on evidence," he said.

Ryan Smith
is currently an executive editor at Key Media, where he started as a journalist in 2013. He has since he worked his way up to managing editor and is now an executive editor. He edits content for several B2B publications across the U.S., Canada, Australia, and New Zealand. He also writes feature content for trade publications for the insurance and mortgage industries.
LinkedIn
|
Email