Eastwood Securities' Peter Schembri shares some of the skills you'll need to navigate short-term deals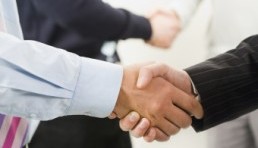 When it comes to the need for short-term or bridging finance, Eastwood Securities director of operations Peter Schembri says the market is incredibly varied.

"I don't believe there is a 'typical' short-term borrowing client. Basically it could be any individual or business who has found themselves unable to obtain or maintain their line of credit from a bank. Eastwood Securities which is a fairly typical specialist lender providing short term finance has a list of borrowers that include, retailers, manufacturers, farmers, market gardeners, entrepreneurs, property investors, self-employed and contractors, restaurant owners to mention a few," he said.

For brokers looking to help clients seeking short-term finance, Schembri argued that additional client service and care is required, and that many may be better served with a short-term bridging facility rather than the "cop out of the quick and easy caveat loan". And for brokers who are willing to invest this time, Schembri said it's important to keep a few things in mind.

Allow for realistic timeframes
"Don't underestimate the time that Borrowers really require to achieve the purpose for which the loan is taken. The most common trap is to set-up a facility for a period that does not allow completion of the objectives for the finance. It can then be difficult and more costly to extend a short term loan rather than set it up for the optimum period at the outset," Schembri said.

Have an exit strategy
Schembri said most lenders will want to see that borrowers have a viable strategy to discharge the loan and seek more long-term finance.

"Exit strategy is a major concern for most providers of bridging finance. It is critical that the Borrowers have a clear and viable strategy to either exit or extend the facility at the end of the loan term."

Be flexible
Schembri said flexibility means realising that each borrower is unique, and a catch-all approach won't work.
"No two borrowers' circumstances and requirements are the same leading to the need for lateral thinking in regard to how each scenario can be assessed."

Be willing to investigate
Schembri said brokers undertaking short-term deals need to display "forensic skills" in order to fully understand their clients' situations.

"Quite often the broker needs to be able to dig below the obvious issues to really understand what is going on with certain borrowers. It might be something as simple as where funds to service a loan a really coming from and on what basis the borrower has legitimate claim to those funds or whether or not a Trust or company has the authority to borrow money," he said.

Be patient and take a common sense approach
In spite of the short loan terms, the work required for a short-term deal may take a bit of patience, Schembri warned.

"Most importantly a broker may need to be patient as they work with the borrower to explore what formal information might be available to assist the lender verify credit background, what really transpired in their credit history and serviceability of the short term borrower. If certain information is not available, we need to consider how else the background and credentials of that borrower can be determined," Schembri said.