A potential deal for NAB to buy Citi's Australian operations would be "much more substantial" than the bank's purchase of 86 400, says competition tsar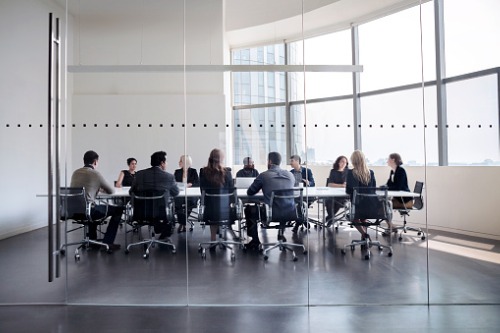 Australia's competition watchdog says it will be looking very closely at any attempt by National Australia Bank to buy Citi's Australian retail banking operation.
NAB confirmed this week that it was in talks with Citi about a potential purchase of the American bank's Australian retail business. The big bank is thought to be a frontrunner in the potential sale after ING dropped out of consideration last week.
However, Australian Competition and Consumer Commission chair Rod Sims said that the ACCC was paying close attention, and that Citi's unit – which includes a $4.1 billion residential mortgage book – was "much more substantial" than 86 400, the neobank the watchdog allowed NAB to buy earlier this year.
"We don't know the status of it, but if it was to go ahead, we'd have an extremely close look at it," Sims told The Sydney Morning Herald. "Obviously, you've got the big four banks – we think the competition between them is fairly muted, and therefore competition from other players is important. Citi is an important player, particularly in [credit] cards, so this is something we'd have a very, very close look at."
Labor MP Andrew Leigh, deputy chair of the House of Representatives banking inquiry, told the Herald that the big four banks should be aiming for organic growth rather than growth through acquisition.
"We've seen in other areas, such as social media platforms, the problems that occur when the largest players snap up smaller competitors," Leigh said. "And here I think it is a problem. NAB is looking to grow not organically but through acquisitions in a sector that is already highly concentrated. Politicians shouldn't tell the ACCC what to do; I'm sure they'll be doing their job. But as somebody who would like to see more competition in the Australian banking sector, I'm troubled by the prospect of a smaller player being purchased by a larger one."
Read more: NAB close to huge deal as ING pulls out
Citi is Australia's fifth-largest player in the credit card market, according to the Herald. It's estimated that a purchase by NAB could add about $300 million per year to the major bank's bottom line.
Citi's Australian mortgage book, meanwhile, represents only about 0.35% of the market, which would present "no issue" for competition, Evans and Partners analyst Matthew Wilson told the Herald.

Ryan Smith
is currently an executive editor at Key Media, where he started as a journalist in 2013. He has since he worked his way up to managing editor and is now an executive editor. He edits content for several B2B publications across the U.S., Canada, Australia, and New Zealand. He also writes feature content for trade publications for the insurance and mortgage industries.
LinkedIn
|
Email