The lender performed well in 2023 Brokers on Non-Banks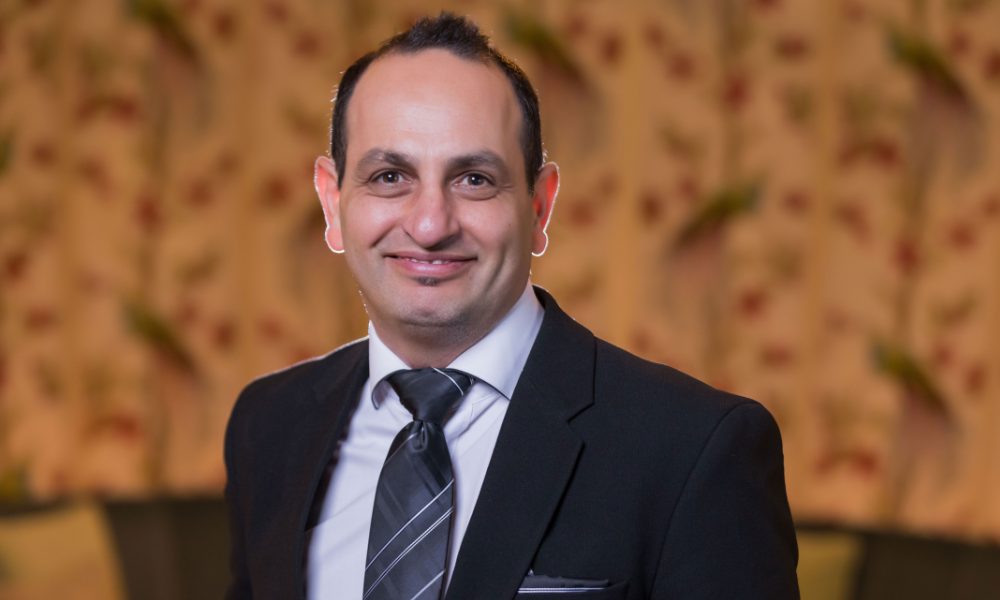 Non-bank lenders are being increasingly embraced by brokers and their customers in a highly complex mortgage market.
Non-banks have a greater appetite to lend to customers who don't fall into the 'vanilla' category favoured by the larger banks. Their approach to credit is more flexible, and they can tailor finance solutions that take into account each customer's unique circumstances.
One of Australia's leading non-bank lenders, Pepper Money has successfully established itself in this market by helping customers who are often overlooked by the banks. It prides itself on being nimble, adapting to the everchanging lending needs of the market and providing diverse loan options to brokers and their clients, including residential, commercial and asset finance, as well as car loans and personal lending.
For Pepper Money and other non-banks, the support of brokers is crucial – more than 95% of Pepper Money's mortgages are originated by brokers.
MPA's Brokers on Non-Banks survey is a useful tool for lenders to gauge their performance across a range of criteria, based on the feedback of brokers across the country.
Pepper Money once again secured one of the top positions among the non-banks rated by brokers, and we caught up with Barry Saoud (pictured above), general manager, mortgages and commercial lending, to discuss its performance.
BDM support
Pepper Money ranked first overall for its BDM support.
Saoud says brokers appreciate the role great BDMs can play in helping their businesses thrive. "It's these people who help us deliver on our mission," he says.
According to Saoud, Pepper Money not only secured the top position for BDM Support in MPA's Brokers on Non-Banks survey, but it also emerged as the non-bank with the highest number of award-winning BDMs in Australian Broker's Five-star BDMs list this year: "It's no surprise that we have more award-winning BDMs than any other non-bank across the country, and these results reflect our high-performing, values-driven people."
"As customer scenarios are increasingly becoming more complex, Pepper Money continues to be at the forefront of supporting our brokers with troubleshooting complex scenarios with speed, consistency and confidence.
"Pepper Money BDMs are actively workshopping applications with brokers, even when it might look like a no on the surface. Our team are committed to investing time and effort in exploring alternative approaches, always asking, 'If we can't do it this way, can we do it that way?'"
Saoud says brokers continue to provide feedback to Pepper Money, acknowledging it's the exceptional dedication of its BDMs, who go above and beyond to make sure they feel supported – in all aspects of their lives.
"It's the 'can do' attitude that Pepper Money's BDMs are celebrated for. They go above and beyond to ensure brokers are supported across all aspects. Many of our BDMs who have been in the industry for a long time are passionate about finding ways to back brokers to grow their businesses."
Pepper Money's momentum is not slowing down, says Saoud. "We continue to focus on delivering consistency across the BDM network, improving our service proposition, deepening relationships with our existing part- ners and building collaborative relationships.
"Ultimately our BDM team play a key role in delivering our market-leading and innovative broker service proposition."
Saoud says Pepper Money is proud of its reputation in this area. "Our BDMs offer invaluable support to brokers in market, which is reinforced by the same methodology that our credit assessors use when they assess the application."
Credit policy
Brokers' votes won Pepper Money the silver medal for its credit policy, which provides brokers with access to diverse loan options for boundless borrower profiles, such as self-employed individuals or those with unique financial circumstances.
Saoud says Pepper Money's loan options "are as diverse as our brokers' clients".
"Our brokers are confidently able to help more clients and increase their client satisfaction with our comprehensive range of policy options. These options include a wide range of acceptable income types, no limit to debt consolidation or cash-out, up to 40-year loan terms, serviceability options, and more."
The non-bank lender has also expanded its product and policy offering across the year, in response to market needs.
"This year, we changed the way we price interest-only and investor loans and expanded our credit policy in both residential and commercial, giving our customers increased choice and allowing us to provide options for more families," Saoud says.
Recognising an opportunity to help Aussies feeling the pressure of rising interest rates and the cost of living, in April Pepper Money launched an Australian market first – an innovative and flexible fixed rate with no break fees.
Saoud says this new product allows customers to cap their repayments but also gives them the flexibility to break the fixed rate with no penal- ties should rates start to drop in the future.
In addition, Pepper Money also relaunched its commercial real estate offering and removed clawbacks from its commercial real estate products earlier in the year.
"There is no substitute for the commitment brokers provide to their SME clients, so we took this step," Saoud says. "We're backing the growing number of brokers that are diversifying their offering and supporting another SME's business. We listened, and this was a welcomed change."
Saoud says Pepper Money recently introduced a Red Hot Rates Package, with a 2% serviceability buffer and same-day turnarounds, to help address real-life challenges for brokers and their clients, including high inflation and interest rates.

Communications, training and development
This was another category in which Pepper Money excelled, receiving a bronze medal.
Saoud says Pepper Money's broker education and broker support are the "cornerstones for building our proficient and informed network of brokers who act as Pepper Money's front line" with their clients.
"Effective training ensures our brokers are well versed in our range of products, our flexible policies and options, enhancing their ability to serve their clients with confidence.
"Our Insights webinar series and live events are a continuous education program that keeps brokers updated on evolving market trends, regulations and our innovative lending solutions – equipping them to adapt and excel in dynamic financial landscapes."
Insights Live has been Pepper Money's marquee thought leadership event for brokers and introducers for the past seven years, says Saoud. "In July, we hosted over 1,000 broker and introducers nationally, making it our biggest event yet."
Saoud says a well-informed and educated broker network not only enhances the Pepper Money experience but also fosters trust among borrowers, leading to increased business, improved loan quality and long-term success for brokers in a highly complex lending landscape.
Broker feedback
Saoud says "keeping our finger on the pulse is crucial to continually improving our offering and providing tangible value to brokers and their customers".
Pepper Money practises ideation and open dialogue with its extensive network of aggregators, white label partners, brokers and customers to understand the challenges being felt in the market.
"Starting here helps us to ensure our lending options meet the unique needs of brokers and their customers, filling the gaps where other lenders fall short," Saoud says.
He says that without its valued brokers and partners, Pepper Money would not have been able to help over 409,000 customers achieve their financial goals since 2004.
Non-bank sector growth
Saoud says the sector and Pepper Money are poised for continued growth in the future.
"The non-bank segment is growing at an estimated 4.3% a year between 2017 and 2022, and there is certainly more room for growth on the horizon for us."
Saoud says borrowers are seeking greater flexibility than what banks typically can offer, and non-bank lenders such as Pepper Money are stepping in to fill the gaps and meet customer demand.
"We offer greater flexibility and a willingness to accommodate a wider range of borrower circumstances, such as the self-employed or borrowers with less-than-perfect credit histories.
"Instead of using algorithms, Pepper Money takes a more flexible, human approach that allows us to assess loan applications individu- ally with consistency and speed. Our loans can be suitable for all sorts of people, individuals from blue-chip to blue-collar."
When it comes to specific growth areas, Saoud says commercial real estate loans are a hot commodity for Pepper Money.
"We have seen a significant increase in applications and volume in this space. Pepper Money has made the submission process almost identical to submitting a residential loan. More mortgage brokers are diversifying into commercial real estate and are turning to Pepper Money because we have stripped away the complexity."
Saoud says Pepper Money is committed to making non-bank lending easier than ever – across BDM support, credit policy and products, broker experience, digital capabilities, consistent and straight-through decisioning, and more.