Here's where property sales, value sky-rocketed in Australia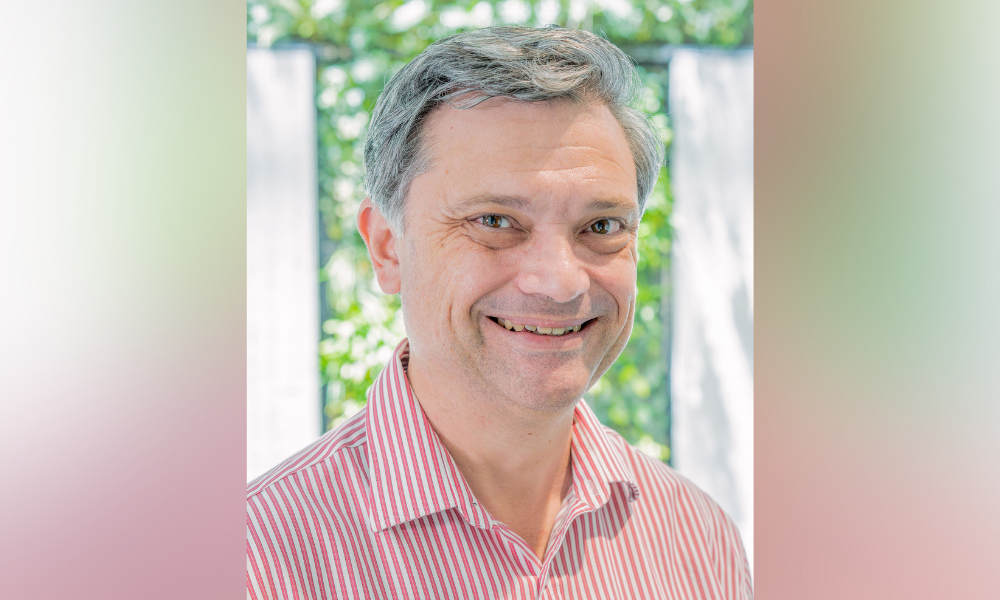 Non-major banks benefited immensely from Australia's property boom in 2021, taking loan share off the big four, as revealed in PEXA's annual Property and Mortgage Insights report released yesterday.
The report, prepared by PEXA Insights, the data arm of Australia's leading digital property settlement platform, shows the national aggregate value of property sale settlements grew a whopping 57% to $688 billion, compared to $437 billion in 2020.
Property sale settlement volumes rose 32%, with more than 834,008 property sales completed in 2021 compared to 632,700 in 2020. Nearly 1.4 million sales have been finalised since the start of the COVID pandemic.
While the major banks moved ahead of the non-majors for new loans in December 2021, non-major banks dominated the market for the rest of the year, according to PEXA's report.
PEXA Insights chief data and analytics officer Scott Butterworth (pictured) said there was a real arm-wrestle over the course of the year between major and non-major banks.
"They (major banks) started off in a good position as they headed into calendar 21 and then fell away in the first quarter, remained behind for much of the year and then leapt ahead in December," Butterworth said.
"There's no secret that some of the major banks had issues with (loan) volumes and had to spend time uplifting their processes so they could deal with a higher volume of lending applications.
"It would appear that for those banks some of those programs are starting to bear fruit heading towards the end of last year."
Butterworth said some of the non-majors specialise in some segments of the market and had offers which were more appealing to brokers and clients than those offered by the big banks.
"But I suspect the biggest issue has been the ability to process the loans in a timely fashion," he said.
Looking at the massive uptick in property sale volume and the value of those settlements across Australia in 2021, Butterworth said there could be a few factors at play, including working from home arrangements.
"I think with interest rates at record lows, for some households their spending power has increased because they're not spending money on other things. But I think it's still unclear as to what has driven a huge increase in the value of settlements over the past year.
"It's an astonishing number, particularly when you think that Australian GDP is about $2 trillion and we've had property settlements roughly a third of that in the course of the last year."
Butterworth said there was pent-up demand for property and the pandemic had created a set of economic conditions such as low interest rates, government stimulus measures such as stamp duty, JobKeeper and the HomeBuilder Grant, to drive the growth of property sales and property values.
"What's also happening is some changes in the pattern of housing so, particularly in Queensland, the biggest movers were outside of Brisbane, both on the Sunshine Coast and the Gold Coast.
"In NSW, while a lot of the big property moves were in greater Sydney, both Tamworth and Wagga Wagga also showed very strong growth."
For the first time on record, Queensland had the most sale settlements of any state in 2021 with 232,824, up 41% from 2020 and up 59% from 2019.
The aggregate value of all sales in Queensland was $158.5 billion, up 76% from 2020 and up 116% from 2019. Surfers Paradise was the most popular postcode for settlements with 3,302, followed by Urangan with 3,079 – both postcodes made the top 10 nationally.
Butterworth said his hypothesis about the strong sales growth in the Sunshine and Gold coasts was that people were saying "I don't really need to work in the city any more, I can live somewhere else" while others were deciding to move to Queensland.
Property prices were also lower in Queensland than many other areas of Australia.
"Also, the Queensland economy was, for a large part of the COVID period, more open than say Victoria was and that may also have been attractive to people," he explained.
Victoria was the only mainland state to not see year-on-year growth from 2019 to 2020 in both aggregate property sale volumes and values. But the PEXA report showed that the Victorian market rebounded strongly in 2021 – property settlements were up 28% to 220,400 and property settlement value came in at $186 billion, up 50%.
Victorian growth regions dominated the national top postcodes for sale settlements with Truganina leading the way ahead of Craigieburn, Werribee, Cranbourne, Rockbank and Clyde.
"I think what the housing market in Victoria showed in 2021 was a huge amount of resilience, particularly given that many people in Melbourne were under lockdown … to see that level of (property) activity is quite astounding," Butterworth said.
Despite Western Australia's borders remaining closed, Butterworth said property settlements there had been very strong.
"The growth in the value of settlements in 2021 for WA was $51 billion and that was 56% higher than in the previous year," he said.
Property sale settlements in WA were up 41% to 94,416.
South Australia also enjoyed strong results with the value of property settlements last year at $31 billion, up 47% from $21 billion in 2020 and growth in property sales up 27% to 57,615.