As the housing market stays red-hot, the RBA says previous regulatory intervention benefited the financial sector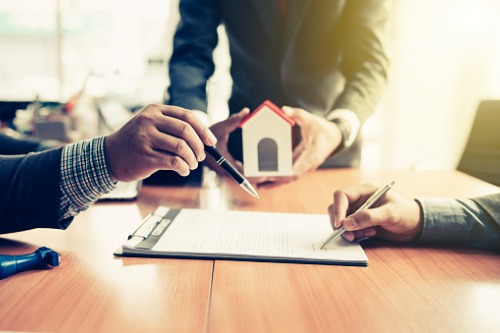 Macroprudential measures to curb a slide in lending standards during housing booms work, according to a new report by the Reserve Bank of Australia.
The RBA and other regulators have been keeping an eye on the housing market as prices continue to skyrocket across the country. In the 2020-21 financial year, prices nationally rose 13.5%, according to CoreLogic data. That's the highest growth rate since 2004.
The RBA has said repeatedly that it won't seek to curb the market through a cash-rate hike. However, the central bank has also repeatedly warned that it doesn't want to see a deterioration in lending standards.
In a new research paper, the RBA focused on the macroprudential measures implemented by the Australian Prudential Regulation Authority to cool the last red-hot housing market. APRA implemented two credit limits between 2014 and 2018 to stem riskier loans.
"The broad aim of macroprudential policy is to manage systemic risk in the financial sector," the RBA said in the report. "Our results suggest that these macroprudential policies achieved their stated aims and contributed to a reduction in risk in the financial system."
Read next: Regulators need to cool red-hot market, experts say
The first policy, announced in 2014, required banks to limit their annual growth in investor mortgages to no more than 10%, according to a report by Yahoo News. The second, in 2017, required banks to limit lending in interest-only mortgages to no more than 30% of their total new-housing lending.
There was a two-quarter lag in the implementation of the first policy thanks to differing interpretations by the banks, Yahoo News reported. The interest-only policy, however, had an immediate effect on the market.
"Our results show that, despite some initial difficulties and unexpected effects, banks reacted by reducing growth in risky types of lending targeted by the regulator," the RBA said.

Ryan Smith
is currently an executive editor at Key Media, where he started as a journalist in 2013. He has since he worked his way up to managing editor and is now an executive editor. He edits content for several B2B publications across the U.S., Canada, Australia, and New Zealand. He also writes feature content for trade publications for the insurance and mortgage industries.
LinkedIn
|
Email