Gen-Xers and Millennials have a far tougher time servicing mortgage debt than previous generations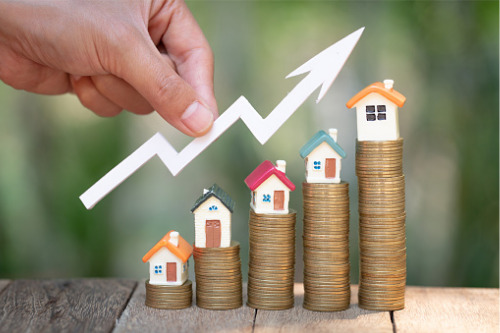 The lifetime cost of buying a home has skyrocketed more than 130% over two generations, according to an analysis by think tank Per Capita.
According to Per Capita's report, there has been a significant hike in the lifetime expenditure on a median mortgage over the past three decades – and consequently, a reduction in the spending capacity of average Australian households. Per Capita called the disparity "intergenerational inequality."
The study compared home prices, mortgage rates and wage changes to find what proportion of a median income would be required to cover the cost of a median mortgage for different generations, according to a report by news.com.au.
For a family in the Silent Generation – those born roughly between 1925 and 1945 – buying a home meant an average repayment cost over the life of the mortgage representing about 11.2% of their gross income, the study found. For a Baby Boomer family purchasing a house in 1985, that figure was up to 19.5%.
But a Gen-X family who bought a home in 2000 – and still have about nine years to go on their mortgage payments – will spend about 25.5% of their gross income just servicing their mortgage debt, Per Capita found. Low wage and inflation growth means that Gen-Xers' debt declines much more slowly than it did for previous generations, news.com.au reported.
"We estimate the Gen-X family is paying $1,425 per month on their mortgage in 2021," report author Matt Lloyd-Cape said. "If they were on the same repayment trajectory as the Boomer family, their monthly bill would be $910, while if they were in the Silent Generation trajectory it would be just $440 a month."
Read next: Regulators need to cool the red-hot market, experts say
The higher cost of buying a home also stifles household consumption – which accounts for more than half of Australia's economic activity. If the current trajectory continues, Millennials will struggle even more than their Gen-X counterparts, news.com.au reported.
Per Capita said that the Consumer Price Index, by treating a house purchase as an asset investment rather than a daily expense, doesn't adequately account for the cost-of-living increase for mortgage households over the past half-century.
"Given that Australia's social welfare model is predicated on mass homeownership, factoring the total cost of a home purchase must be incorporated into cost-of-living measures," Lloyd-Cape said. "We hope that this paper will contribute to a renewed focus on how low inflation and wage growth are contributing to intergenerational inequality, in this instance through the housing market."

Ryan Smith
is currently an executive editor at Key Media, where he started as a journalist in 2013. He has since he worked his way up to managing editor and is now an executive editor. He edits content for several B2B publications across the U.S., Canada, Australia, and New Zealand. He also writes feature content for trade publications for the insurance and mortgage industries.
LinkedIn
|
Email