Sellers are beginning to accept reality, lower prices to meet the market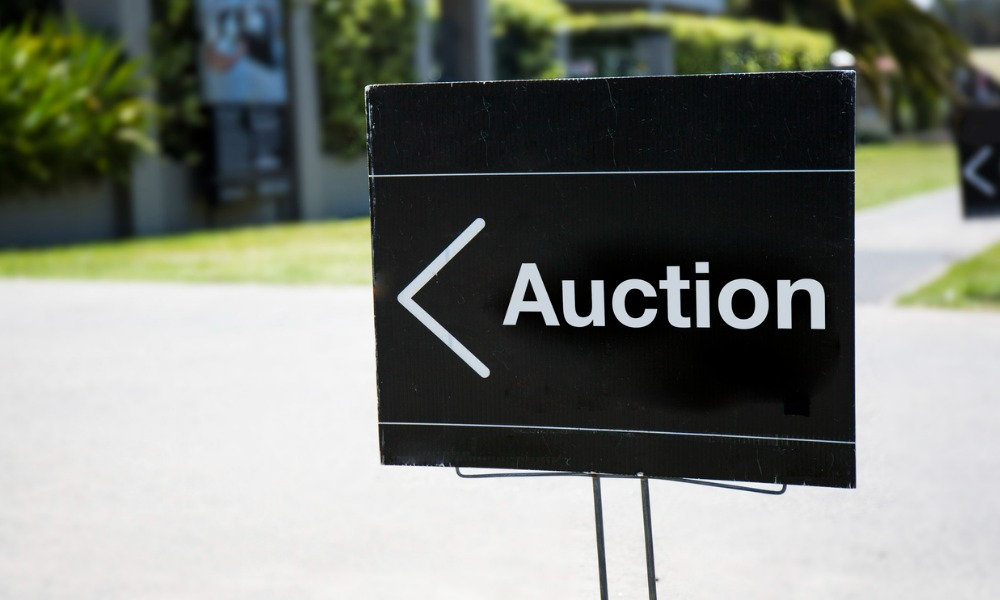 In a sign that home sellers are beginning to accept the grimmer reality of the current market, national auction clearances hit a five-month high this week, while clearances in Sydney posted a six-month high.
The jump in clearances indicates that more sellers are acknowledging they'll have to reduce their asking price amid skyrocketing interest rates and tumbling home values.
CoreLogic posted a 63.7% preliminary clearance rate across the combined capital cities, a 3.8-percentage-point hike on the previous week and the best result since May. However, total auction numbers were less than 1,500, a fraction of what they were the same time last year, according to The Australian Financial Review.
In Sydney, where house prices have tumbled 8.6% annually and are still sliding, 69.7% of homes sold at auction last week. That's the highest Sydney clearance rate since mid-April, AFR reported.
Homes sold at an average of just 1.6% over the reserve price, indicating the willingness of sellers to discount in order to meet the market, real estate firm Ray White said.
Melbourne had the busiest auction week, with 764 homes under the hammer. That's up from just 602 homes the prior week due to the Melbourne Cup, but significantly down on the nearly 1,400 homes taken to auction at the same time last year.
Read next: Vendors selling for large losses as rates rise – report
Melbourne also saw a rise in its preliminary auction clearance rate, from 60.7% last week to 61.9% this week, AFR reported.
"It is important to note that when sellers are priced in line with market expectations, these properties are continuing to receive more inspections, bidders and ultimately a better result on auction day," Ray White Victoria chief auctioneer Matt Condon told AFR.
While sellers may be starting to come to a grudging acceptance of market realities, buyer's agent Emma Bloom of Morrell & Koren said that at the top end of the market, a gap remained between what sellers would accept and what buyers would pay.
"Open for inspections were very slow over the weekend," Bloom told AFR. "There is a malaise in the market; there is not the same appetite [for luxury homes], which is so unusual for Melbourne."